Being a people manager is not as simple as it may appear to those outside of the HR world as the profession comes with a huge range of responsibilities. As an HR professional, there are a few essential abilities that you have to have to perform your job such as active listening and interpersonal communication. However, being an HR manager means more than that; you must keep pace with the ever-changing business world and have updated knowledge regarding all the trends.
HR managers are supposed to overlook and manage everything from conflict resolution to organizational management, but how can they ensure that their knowledge in these areas remains relevant so that they perform their job the best? Well, online HR certifications are one of the best ways to ensure you stay updated about all the latest trends and advancements in the HR industry. HR certifications help you enhance your abilities and freshen up your knowledge every few years.
Although becoming a brilliant HR professional requires years of experience and exceptional skills, however, an HR certification can help you advance your career as well as open doors of new and better career opportunities for you.
Career Opportunities with HR Certifications
Earning an HR certification will instantly provide you with better career opportunities and help you advance your current career in human resources. Here are some of the ways in which HR certifications can assist your career:
Increased Job Opportunities
If you think your career has reached a blank point, an HR certification can also open up new job opportunities for you. Being a certified HR professional showcases that you have additional advanced skills and knowledge that an uncertified HR professional may not have and this immediately gives you an edge over your competitors.
Employers are more likely to prefer you if you have some kind of credentials and this is how HR certifications can lead to you receiving more job opportunities and increased chances of getting jobs. For example, if you are a SHRP professional who is applying for a senior-level HR position then you are automatically more likely to receive the job as it makes you stand out among the other candidates.
HR certifications can also lead to higher earning potential. According to a study, HR professionals with certifications earn 31% more than HR professionals without certifications. Having that extra credential makes you more confident in negotiating a higher salary and the recruiters also view your certification as a sign of your dedication to your job.
Having an online HR certification implies you have more knowledge and this results in recruiters offering you better salary packages. If you acquire an HR certification, you can also ask for a promotion from your employer because you have the required skills and competencies that are required for a more senior-level position.
Earning an HR certification is not an easy task since the courses are difficult and require you to invest a lot of energy and time. However, this also means that there is ongoing learning which is one of the most important factors of professional development. This can help you get relevant knowledge about all the industry trends and best practices and enhance your skills and performance as a professional.
Most of the HR certifications also require you to retake the certification test every 2 to 3 years which guarantees you will stay updated about the latest knowledge and keep growing your career and accelerating your professional development.
Boost Chances of a Promotion
Last but one of the best benefits of earning an online HR certification is that it can increase your chances of getting a promotion. HR professionals who acquire a certification are significantly more likely to receive a promotion or an increment. It has also been revealed that getting HR certification at a beginner's level will have the most positive impact on you getting a promotion.
The chances of positive career progression are increased by 25% for HR professionals if they acquire a certification of any kind. This is also because being a certified professional makes you outshine your peers and you become the most obvious choice for a promotion in the eyes of the employer. They start recognizing your potential and how serious you are about your job role.
HR certification programs are also a good way of acquiring more networking opportunities since you get to connect with other HR professionals. These connections can be valuable for future job opportunities, sharing knowledge and experiences, as well as seeking advice. Overall, earning an HR certification will be a valuable investment in your career as it can help you take your career to new heights.
Benefits of an HR Certification
Do you know having an HR certification increases your likelihood of landing a managerial or administrative role?
Well, according to recent studies, more than 55% of senior-level and executive HR professionals have at least one HR credential to their name.
Having HR credentials on your resume indicate to potential employers that you not only possess relevant knowledge about the world of HR but that you are also really committed and dedicated to your career path. Becoming a certified HR professional enhances your productivity and you learn new methodologies that help you perform better at your job. This leads to career opportunities and the additional knowledge and abilities will provide you with the confidence to take on additional HR duties and expand your skill set.
Conclusion
The value that acquiring HR certification will bring to your career is quite notable. You will get to expand your skill set, increase your knowledge, learn new methodologies, take on additional responsibilities, get new and better job opportunities, and earn higher pay. Choose an online HR certification program best suited to your need and open up doors to incredible career opportunities. In conclusion, obtaining an online HR certification can do wonders for your professional career and it is worth investing your time, money, and energy in it, especially if you want to accelerate your career advancement or get better opportunities than you ever did.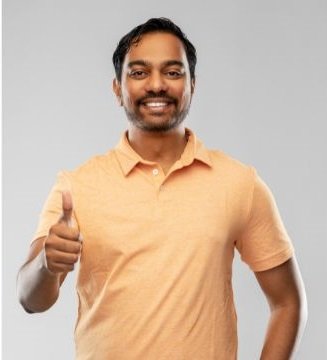 Rahul Kumar is a passionate educator, writer, and subject matter expert in the field of education and professional development. As an author on CoursesXpert, Rahul Kumar's articles cover a wide range of topics, from various courses, educational and career guidance.