Would you want to know about the best computer courses and colleges in computer hardware? Are you seeking the details about the course fee? Here are all these questions answered below, and you can get complete detailed information about courses, syllabus, fees, or eligibility in computer hardware.
For the time being, computers are an essential part of our life. As you know, technology is the backbone of almost all industries. Everyone is using services that are related to computers and other applications. The computer hardware components are known for calculations, storage, software operations, and smooth integration. Computer hardware engineers or experts design all these components, and they have the experience and knowledge to fix the components rightly.
Why Study Computer Hardware?
Computer hardware professionals can design, develops, Research, and analyzes the hardware components. They know about the components that are operated together to access the computer system. Moreover, it is beneficial to work effectively. Computer hardware is about several components of a computer system that have the system to run efficiently. All these components would be a keyboard, Ram, graphic card, motherboard, chips, printers,etc.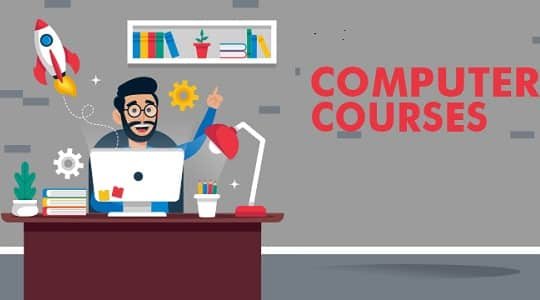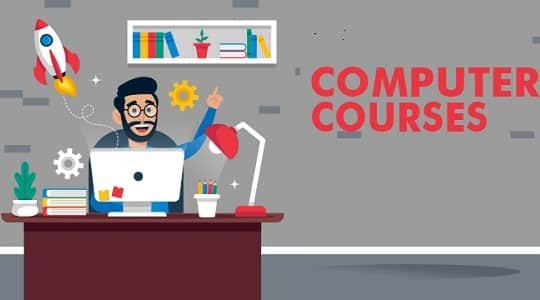 Computer hardware course teaches individuals about the functioning and usage of different hardware components of the computers. Several programs are available in categories such as diploma courses, master courses, bachelor courses, and more.
In this article, we help you to get in-depth information about a diploma in computer hardware. It is a job-oriented process that you can check out. The article covers all the details about admission, Syllabus, Fees, Eligibility, and Career.
Computer hardware course details
1. Diploma in Computer Hardware
It is one of the most popular kinds of computer hardware courses. It is a kind of certification program. The duration of the program is about between 80 hours to 6 months. After completing the diploma in Computer hardware candidate can start a career as a router operator, hardware consultant, and more career options are available to go through.
Eligibility
Do you want to be eligible for diploma courses in computer hardware? You must have a 10th or 10 + 2 degrees if you want to get part in diploma courses of computer hardware. Make sure you have a degree passed with at least 50% marks.
Scope
After getting a diploma in Computer hardware course, you can start your own business and join companies. You can work as computer hardware professional to make several components and design the best components for the revolutionized computer world.
Bachelor's Courses:
BCA in Hardware
Once you completed the BCA in computer hardware, you get hired by the government and private sectors. You can pursue a career in multinational companies after getting the BCA in hardware. Candidates can get great career opportunities after completing the course from a credible University.
B.Sc in Hardware
It is a kind of undergraduate degree program. The duration of a particular computer hardware program is about 3-years. The professional hardware companies will hire you to create and operate the best hardware systems. You might start the career as a hardware manager and an engineer. Many career opportunities are available that you can move further.
Eligibility
Whether you want to be eligible for a bachelor's computer hardware course, you have to hold a bachelor's degree. As a candidate, you can pursue a career with BCA in hardware or B.Sc in hardware. Be sure to have a bachelor's degree with at least passing marks. The eligibility criteria might be different as per Institute from one to another.
Scope
Computer hardware course with a bachelor's degree has a wider scope in the industry. Once you have completed the course, you can pursue with multinational companies and government sectors. It's your own choice to choose the best sector for growth in the computer hardware industry. A candidate who has completed the course can design and fix several computer hardware components for the companies. Computer hardware is a revolutionized Industry that timely needs changes. So, you can be a part of the industry as a bachelor's degree holder in computer hardware.
Master's Courses:
1. Postgraduate Diploma in Hardware
One can start the career after getting a postgraduate diploma in computer hardware. Make sure to complete the diploma from a recognized University. The period of this particular diploma is about one year to end.
2. M.Sc in Hardware
MSc in computer hardware is one among the most popular course that holds a 2-years duration. It is a kind of post-graduate degree program that you must complete from a recognized Institution and University. Once you have completed the course, you can start career as a system engineer and network engineer as well as a network designer.
Eligibility
When it comes to eligible for a Masters's Computer hardware course, you must hold a master's degree. Whether you want to get admission, you have to fulfill all the eligibility criteria details. Make sure you have a master's degree passed with great marks.
Scope
When you have a Masters's Computer hardware course degree, it has a wider scope, and you will be paid a good salary. Numberless Government and private companies and institutional sectors are seeking computer hardware professionals. In short, you have a bright future after completing the course of computer hardware masters.
Eligibility
Would you want to know about the basic eligibility criteria? The eligibility criteria might be different in some cases. The common criteria for admission to computer hardware courses are mentioned below-
One must have a passing certificate of class 12th from a recognized board and University.
Students who want to do a diploma course can take admission after class 10th. You have to get the passing certificate of class 10th from the recognized University and board in the case.
You have to cross the cut off with an accurate margin to get a place in the top merit list of colleges.
For admission to Mtech and BTech in computer hardware programs, you must pass the national level entrance examination. Some colleges even take their admission test to check the eligibility criteria.
A postgraduate degree and diploma
Candidates who have already completed the undergraduate diploma in hardware or any other program can apply for advanced and postgraduate diplomas.
Make sure the candidate has at least 50% marks in graduation to apply for.
Admission to a computer hardware course is based on the institutes and universities' entrance exams or interviews.
Admission process
Admission to a computer hardware course is based on a merit basis. Here are all the admission process mentioned that you could check out-
The diploma course considers the marks of class 10th.
Certificate courses are open to all and don't need any entrance test or interview.
There is a need to pass out the cut-off that is set by colleges.
Before applying to the course, you need to read the prospectus for course fees and admission charges.
It is preferable to fill in all the details rightly.
It is advisable to scan and submit the documents correctly.
The registration of fee could be paid online by several online payment methods.
To check out the cut-off, you need to visit the official website.
Those students who can pass the cut-off marks and score highest get admission in the course.
Fees
The fee for the computer hardware courses around 20000 to 500000. However, the amount of fee will be varied in different Universities and colleges. So it is advisable to confirm the charges of Universities and colleges before getting admission. There are several charges, such as the semester exam fee, hostel charges, and more that you need to check out.
Syllabus
Let's check out the computer hardware syllabus below and choose the desired one as you want to do so-
Basics of electronics and microprocessor
Programming in C
Computer networks
Linux administration
Database administration
Software lab-1
Windows 2003 server administration
Hardware lab-1
Communication & soft skills
PC assembling and troubleshooting
Fundamentals of information technology and operating system Operating system
Computer application
Network technology
Router
Switching
Cloud technology
Wireless technology
Network installation
Information security
Career
Students who have completed computer hardware courses can take up a job in different companies. There are many companies that hire skilled individuals who can solve technical and network issues. Several government departments and Educational Institutes are also signing the candidates. Here are some of the jobs mentioned that a computer hardware expert can check out-
Network Engineer
Storage Specialist
System Engineer
Back-up Operator
Network Designer
Cabling Designer
Router Operator
Technical Support Executive
Hardware Executive
Hardware Consultant
How much money does a hardware professional make? Hardworking and dedicated computer hardware professionals can reach the desired position As Quick as Possible. In India, fresher computer hardware candidates can earn upto 3 to 3.5 lacs per year. The starting salary of all these candidates is varied from rupees 1.5 Lakh to 2.25 lakh. Moreover, it is based on skills and knowledge. Hardware experts who have experience and perform quite well in the company they can earn upto rupees 500000. Furthermore, the amount of salary will be based on the experience and quality of skills.
Conclusion-
Students eager to become professional computer hardware engineers must have the required aptitudes and handle all the electronic hardware quality control and examination abilities. Those who hope to become professional computer hardware engineers can do it easily by grabbing all these mention details. Here you can consider all the facts about the admission process, career, eligibility criteria, fees, and more.