Engineering in itself is a vast spectrum of the field. There are different pathways and options for a student who has completed engineering because of the vast fields of major subjects that you can take on. There's your civil engineering, computer engineering, production engineering, chemical engineering, mechanical engineering, and more. But among these, there's another engineering course that is slowly gaining a foothold and has become a prime choice for many students.
That field of engineering is Industrial engineering. As of present, industrial engineering has become a lucrative career choice for the student who is looking for a different course than that of previous streams of engineering. We here take a look at the industrial engineering stream and the different courses offered under it.
What is Industrial Engineering Stream?
The industrial engineering stream is a branch of engineering that focuses on the aspect of designing, planning, optimizing, and manufacturing cycle. It looks into the aspect of improving the processes and sub-processes related to the functioning of the industry. As a person belonging to the field of industrial engineering, you will be required to prioritize efficiency and decrease wastage.
Industrial engineering is often the first name to be called when there's anytime right from the manufacturing to the designing of a device or product. Their expertise and onus make sure that the product going to the final consumer is free of issues and functions right.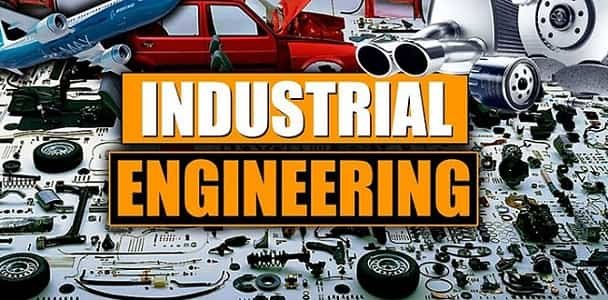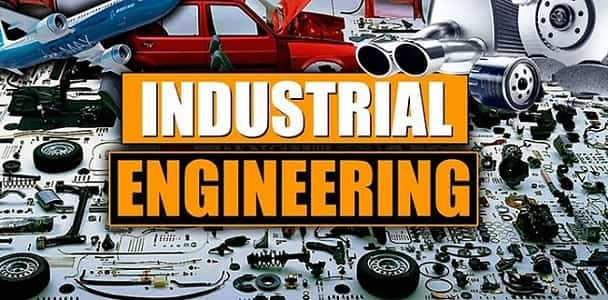 Scope of Industrial Engineering Courses
Industrial engineering is one of the highly regarded courses in India and is certainly up there with another stream of engineering and other courses. Industrial engineering paves the way to a vast potential of growth for a candidate. A candidate can venture into both office and field areas as per their preference. They can even go into the fields like food processing, hospitals, utilities, government, and non-government organizations, and more.
The requirements for industrial engineers are on a rise these days making it a lucrative field. Anyone venturing into industrial engineering will have plenty of choices to go into and make the best of their career with high remuneration and the best of growth facilities.
Courses on offer in Industrial Engineering
There are many courses on offer in the industrial engineering stream ranging from the entry-level diploma based programs to the top of the line academic level research-backed doctorate. We will take a look at all these courses down below and will brief you on the same:
1. Diploma in Industrial Engineering
As we briefed above, the start of our list is going to be from the entry-level program into industrial engineering. This is a diploma based program designed for students who are looking for a practical education right after their +2 so that they can join somewhere. Here are further details about the course:
Course details
There are different types of students, some of whom are looking to advance their career while some are looking for a practical knowledge-based course which can help them land gigs and jobs to help support themselves and their family. This diploma course is designed in a way so that students who cannot go for a full-fledged engineering course can still get some skills and knowledge at a fraction of the cost. This Diploma in Industrial Engineering has a course duration of 2-3 years varying according to the institute. The student will learn the modules like engineering mathematics, machine drawing, basic engineering and electrical working, total quality management, and more. Students who want to study this course can do so by applying to the institute offering the course.
Eligibility
This is an entry-level diploma course and thus doesn't have a strict entry policy. Any student who has completed their high school or+2 with a science background can apply for this course. They need to fill the form and meet a few other criteria like attaining 50% marks in high school.
Scope
A diploma holder can directly get an entry into the industrial engineering field of working and join in roles like an assistant quality technician, technician, industrial engineering trainee.
2. Bachelor of Technology in Industrial Engineering (B.Tech in Industrial Engineering) 
Now after taking a look at the diploma-based program it is time for the undergraduate program in industrial engineering. This course is one of the polished and highly coveted courses in India. This course has a diverse field of opportunity ahead for students. Let's see what the course details for this are:
Course details
B.Tech in Industrial Engineering is an undergraduate level engineering program with a major in industrial engineering. This course is designed with scientific education methods with the inclusion of both theoretical and practical knowledge. The course has a duration of 4 years which is further divided into eight semesters of six months each. The semesters are further categorized as seven semesters for theoretical knowledge and one semester for industrial training for practical exposure. This course helps to impart the valuable knowledge that will help the student to work and offer his services in the industrial field. This will also help build the necessary communication skills in the person. The major modules that a person learns in this course are statistics and probability, basic electrical and electronic engineering, communication technique lab, introduction to industrial management, the theory of machines, and more.
Eligibility
This has tough eligibility criteria and is designed that way so that only the candidates with proper interest and desire shall venture into this field. A student who has completed their high school are eligible to apply for the course only if they have taken science major during high school and achieved an academic marking of above 60%.
Scope
A student with a graduate degree in industrial engineering can go onto take the roles of quality control manager, industrial engineer, project engineer, industrial engineering technician, and more.
3. Masters of Technology in Industrial Engineering (M.Tech in Industrial Engineering)
Now after taking a look at the graduation program it is time to take a look at the post-graduate options. This course next up is a post-graduate program in industrial engineering and is highly regarded. Here are some of the details and briefings about the course.
Course details
This program is known as Masters of Technology with a major in Industrial Engineering. It is a post-graduate master's level program that is designed for students who have completed their graduate programs. This program is an industry-oriented course that helps to develop the candidates and students for the running and functioning in the industry and the basics of it. This course is offered in 2 year period which is further divided into four semesters of six months each. The course has different modules like probability and statistics, industrial engineering systems, supply chain management logistics, quality systems, and more.
Eligibility
Since this is a masters-level program, this course requires a student to have completed their graduation before the same domain as B.Tech or a similar course. The students should further appear for the entrance and go through the tests before qualifying for admission.
Scope
You'll find great career opportunities and pathways waiting for you at the end of this course. You can go on to take the roles of the ergonomist, industrial engineering manager, quality control manager, engineering manager, plant and process manager, and more.
4. PG Diploma in Industrial Engineering (PGDIM in Industrial Engineering)
Another course next up in our list of best industrial engineering courses is the postgraduate program developed especially for the students looking for such options. Let's take a detailed look at the syllabus and the scope of the course.
Course details
This course is a bit different from the M.Tech in Industrial Engineering as this one takes a management perspective and teaches the students the roles of management and organizing the composition of the industry. This course is offered as a two-year program for students who have already completed their graduation programs. This course has modules like managerial accounting, managerial economics, financial management, quality management, procurement, and material management, and more.
Eligibility
This course being a post-graduate diploma requires a candidate to have completed their graduation program from any of the government certified and recognized boards. They also should have a good understanding and knowledge of their bachelor's degree with a minimum mark of 50% required for the eligibility tag.
Scope
This course helps a student to make a career in the fields of management and leadership in industrial engineering. This course has vast growth potential for students. Anyone who has completed this course can go on to take the roles of organizational manager, consultant, production supervisor, production manager, and more.
5. Ph.D. in Industrial Engineering
At the top end of the table, we have the advanced level research-backed doctorate program. This course is the top of the range course in industrial engineering and anyone who completes this can go onto make a great career. Let's see the details and briefings of the course down below:
Course details
This course is an advanced level research-backed doctorate course that provides students with the right knowledge base and support to grow ahead. The course has different research areas to choose from like network optimization, non-linear research, material handling, advanced engineering simulation, systems engineering, and more to choose from. Any student who wants to opt for this can select a topic and conduct their research on it.
Eligibility 
Being a doctorate level program, this one requires masters or a post-graduate program as the base minimum to join the course. The admission is completely based on the screening and merit program of the university.
Scope
With a Ph.D. in industrial engineering, one can become a lecturer, researcher, lead consultant, industrial manager, and more.
These are the best courses on offer in the industrial engineering field and we hope that you found your choice from this list.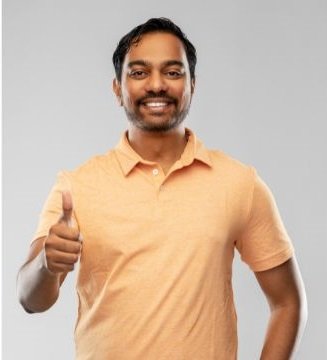 Rahul Kumar is a passionate educator, writer, and subject matter expert in the field of education and professional development. As an author on CoursesXpert, Rahul Kumar's articles cover a wide range of topics, from various courses, educational and career guidance.