What is The Full Form of CCC?
CCC's full form is Course on Computer Concepts, and it aims to integrate critical programming skills and teach people to operate computers. The National Institute of Electronics and Information Technology, working under the Ministry of Electronics and IT, Government of India, introduced the CCC system for Indians.
After completing this course, it can be very easy to use a computer for many purposes like reading news, typing letters, sending emails, social media, online shopping, etc. This course is conducted every month of the year and its duration is 80 hours. There is no age restriction on CCC courses so people of any age group apply online for CCC courses on the official website of NIELIT.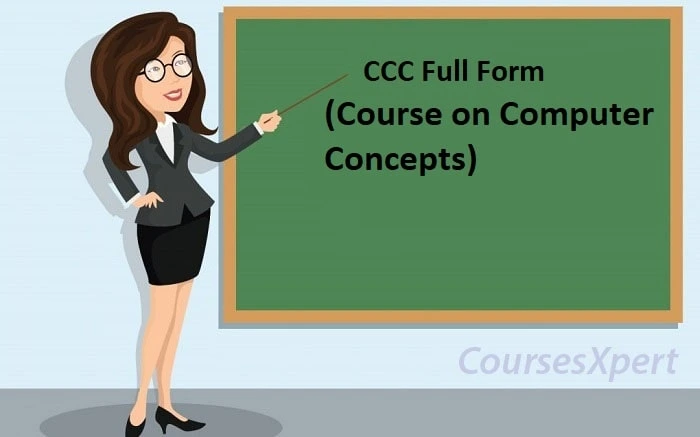 Important Notes
Make sure that the details you fill in before applying for the CCC program are sufficient, as they cannot be corrected or changed later.
The fee paid by you for the CCC application form is non-refundable.
Only those who have passed class 12th from an authorized board will be eligible for the CCC course.
CCC Multiple Sections
The total 18 hours of duration is divided into three sections:
Practical sections – 50 hours
Tutorial Class – 5 hours
Theory Class – 25 hours
How to apply for the CCC exam online?
Using registration details to form ID and password
Add essential details
Fill up the application form
Submit the form and pay the fees either online or offline modes