What is The Full Form of DME?

DME's full form is Diploma in Mechanical Engineering, which imparts an in-depth understanding of mechanical engineering. The duration of the course is 2 to 3 years, which will vary from institute to institute. After completing 10th with good marks, you can join the DME diploma course.
In the DME course, students will be familiar with several majors and methods of physics and physics analysis. This course helps students to understand advanced markets and technologies and employment patterns.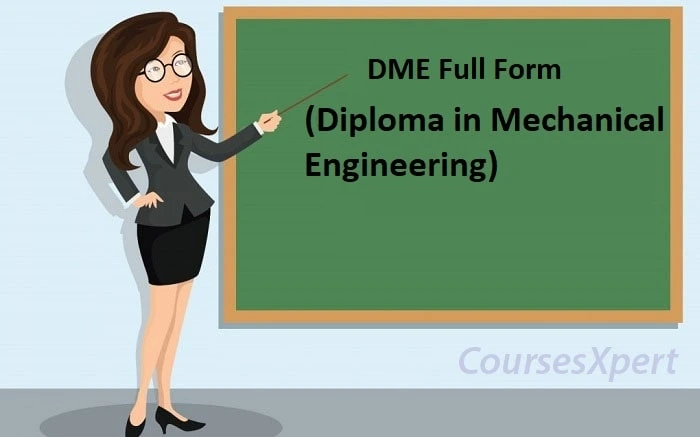 This diploma course is only available for full-time, not for correspondence and part-time mode of learning. Many private and public institutes give direct admission while some provide based on entrance tests.
DME Eligibility Criteria
Students must have passed the 10th/SSC/ANGLO/CBSC exam with good marks for 1st
For the 2nd year, students have cleared science with technical/vocational or 10+2 with relevant expertise.
DME Course Duration
The DME course consists of three years of duration with an internship. It is a full-time engineering diploma level program, which is not available for part-time or distance education mode.
Employment Opportunities after DME Course
DME diploma holders have a plethora of career opportunities and can work as Mechanical engineers, Assistant Technicians, Process Development Technologists, Technical assistants, demonstrators, professors, Junior Mechanical engineers, Trainees, etc.