What is The Full Form of BPT?

BPT's full form is Bachelor of Physiotherapy, a UG course that includes the frame of the human body. It takes a maximum of 4 years to complete and once the duration of the course is over, aspirants are required to undergo a 6 months internship. The course teaches about mechanical forces and mechanical pressure to restore and maintain higher movement and functional ability for the entire life.
Physiotherapy helps to treat disorders and muscle issues without providing medications. During the course, students will be familiarized with the intricacies of muscles, nerves and bones, and human anatomy.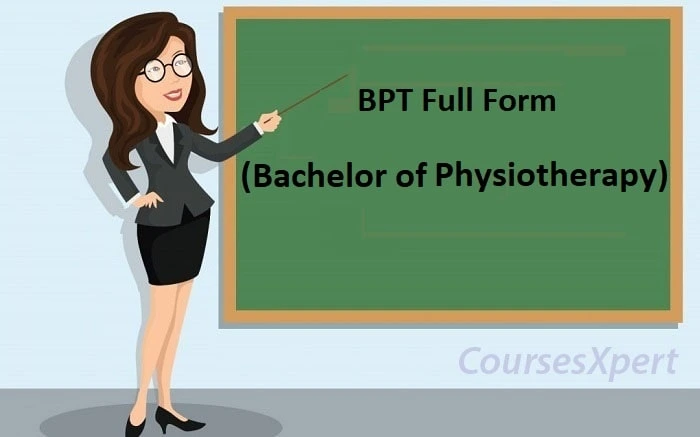 Bachelor of Physiotherapy Eligibility Criteria
Candidates must meet the followed requirements and conditions to get admission into the BPT. However, the eligibility criteria may be varying from college to college. The eligibility requirement is as follows:
Candidates have completed 12th with a minimum of 50% aggregate marks from an authorized institute.
Students have passed 10+2 with PCB (Physics, Chemistry, and Biology) as mandatory subjects.
The minimum age of the candidate is up to 17 years at the time of admission.
List of best Institutes offering BPT Course
Lokmanya Tilak Municipal Medical College (LTMMC)
PT Bhagwat Dayal Sharma Post Graduate Institute of Medical Sciences (PGIMES)
SRI Ramachandra University
Christian Medical College (CMC)