For the students who are in love with Rural India and want to work to improve the life of people living in rural parts of the country, Rural Management courses are the perfect choice to go for after completing your school. In India, we have different private and government colleges where students can learn the proper knowledge about rural management either in regular class or can learn rural management course in distance learning such as IGNOU and get a proper job in the field where students can work properly for the welfare of Rural India.
If you are also looking to have a degree in rural management and want to know about the available options, here we will be talking about the different course for Rural Management, and all other information that you need to know about the rural management courses in India.
Top courses for the learning Rural Management in India
First of all, let's talk about the different courses available in India for Rural management. The first course on our list is the undergraduate course. The undergraduate course is primarily designed for the students who have just completed their schooling and are looking for a degree course that can help them to know the basics of the subject and field and below we have given the quick details about bachelor courses of rural management.
Bachelor's Degree in Rural Management:
Duration: Typically 3-4 years.
Eligibility: 10+2 (or equivalent) from a recognized board.
Curriculum: Includes subjects like Rural Sociology, Rural Development, Agriculture Economics, Project Management, Rural Marketing, Communication Skills, and more.
Internship/Fieldwork: Often involves practical training in rural areas or with organizations working in rural development.
Career Options: Rural Development Officer, Project Coordinator, Field Officer, Research Analyst, etc.
The different colleges and universities usually have some kind of entrance test for the course and few colleges don't. So, be sure to check whether your preferred college has the entrance test for the Rural management degree course or you can directly apply for the course on the basis of your school performance.
Post Graduate Diploma in Rural Management (PGDRM)
Duration: Usually 1-2 years.
Eligibility: Bachelor's degree in any discipline.
Curriculum: Focuses on various aspects of rural development, management, and sustainable livelihoods.
Internship/Fieldwork: Often includes a mandatory rural internship.
Career Options: Project Manager, Development Consultant, NGO Manager, Livelihood Specialist, etc
Another course that students can opt for after their graduation to know more about Rural Management is the Post Graduate degree course. This requires the students to have a graduate degree in the course. With the advanced topics and practical exposure, the postgraduate course offers students more opportunities to learn about rural India and things that can be done to make them live better.
Doctoral Programs (Ph.D.)
Duration: 3-5 years (approx.).
Eligibility: Master's degree in Rural Management or related field.
Curriculum: Research-intensive program, with the focus on advanced research in specific areas of rural development.
Career Options: Researcher, Professor, Policy Analyst, Consultant, etc.
A few universities offer a doctoral degree in Rural Management too. If you are looking forward to make research and help the people living in rural India, going for the Doctorate will be an ideal choice for you.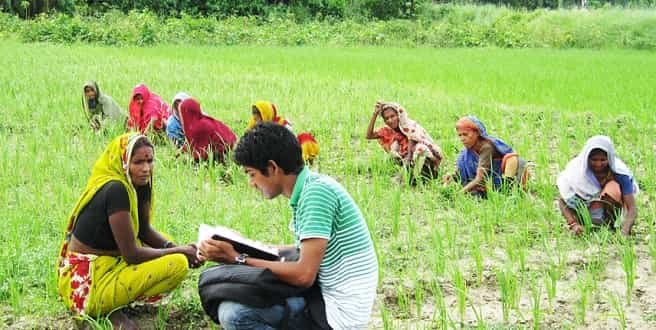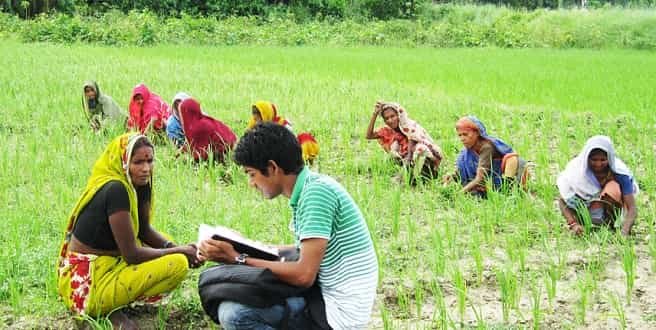 Eligibility for the different courses in Rural Management
Eligibility of course differs from the course you want to take admission in. For the Undergraduate course, the eligibility is 10+2 with minimum marks of 55%. However, this depends on the state university and the college you are taking admission in. So, enquire in the respective college before applying to know the exact minimum qualification for the rural management graduate program.
On the other hand, postgraduate courses for Rural management have relatively simpler and less confusing eligibility criteria. Students have their graduate degree in rural management and they are eligible to take admission in the post-graduate course. There are a few colleges that have a college-level entrance test to determine the potential of the students. IF you are planning to enter such a college, you must clear their entrance test to get admission.
Course complexity of Rural Management
Talking about the course complexity, you won't find the course too tough to deal with. Though the subjects are vast and you need to go through lots of theories and principles, but if you are okay with this, the complexity of the course is much lower than many other courses in the industry. So, if you were looking to have a simpler course that you can learn easily without compromising with the career prospective, the Rural Management courses will be an ideal course to enroll in. Just make sure that you choose the best college and university for the course that has better tutors and placement options.
However, the complexity may also depend on the course you have chosen. The postgraduate courses like MBA and others have a complex structure that needs the students to have some basic knowledge of the subjects along with some practical exposure to the course.
Scope of Rural management course
Rural management courses, regardless of the one you choose for yourself have a brilliant scope in the future. Both private and government firms hire professionals to deal with and understand the rural area's projects. This way, if you have good knowledge of the field and are good in management skills, you can earn a good salary and reputation among the other employees and company officials.
You can choose to work as a regional manager, sales manager, marketing manager, project manager, or supply chain manager. Also, if you have the skills, you can opt to work as the development manager and operations manager too. In all, there is a lot of options to earn better and get a reliable job. You can work for the reputed private or government companies and work on the individual projects on a contract basis.
In all, if you are looking for earning better and work in a firm in a good position, rural management can be an ideal course for you. Also, depending on the course you have been admitted to, the job profile differs. Suppose you have done post-graduation in Rural Management, then the chances of getting a better job profile are more than the candidates who have a graduate degree in the course. So, choose carefully and then apply for a specific job in a company.
You can also switch jobs after working for a few years to get a hike in salary and get a better position in a more reputed company on the basis of the experience, skills you have and the role you have played in the previous companies. There are numerous companies like Aditya Birla, Muthoot FinCorp, Amul, and Vedanta CSR that recruit Rural management professionals in the company on a regular basis. So, have better skills and great educational background and you will get a secured future in one of these reputed firms as a project manager or other job profile.
Main subjects to deal with during Rural Management Course
The subjects differ on the basis of the colleges and universities. Still, there are a few common subjects that are considered necessary to learn the course and get a detailed knowledge of the field. Some of these courses include Microeconomics, Financial accounting, group management, rural development, and marketing management. Along with these basic subjects, some of the other subjects that you can learn while doing the course are project management, strategic management, and services marketing. These courses along with many others constitute the rural management degree and you will be learning about them throughout the course span.
Some of the elective courses that you can choose from are Dairy development, Agribusiness, Rural enterprise management, and others. By choosing these subjects over others will help you get additional knowledge of these subjects and you can choose the desired field afterward on the basis of these elective subjects in your graduation.
So, these subjects along with your skills to deal people will help you achieve great success as a manager and you are going to excel in your professional life leading to a satisfying life after completing the course and ending up with working in a reputed firm of your choice
Future courses you can opt for after completing your graduation in Rural Management
After completing the base course in Rural management, you can opt for doing an MBA or go for the postgraduate course in Rural Management itself. There are several reputed universities in India that you can opt for, or go with the vocational courses too. There are lots of options after graduating in Rural Management. And it is totally up to you which option you go with. Just make sure to have decent public dealing skills and great project handling, and these qualities will help you perform well as a manager.
There are numerous reputed universities like IGNOU and LPU that have dedicated courses for rural management. Depending on the course you need to admission into and how well you are in your studies, you can choose the college and university for future studies in the field.
Choosing the right college plays an extremely major role in getting the right placement and knowledge. So, be sure to act extra careful while choosing the college and university for yourself.
Should you opt for Rural Management?
Though the rural management course is still rarely chosen by the students, if you are looking to explore the possibilities of rural areas and ways to enhance their living, the Rural management courses are great to go with. Depending on your educational qualifications and needs for the job and future opportunities, you can easily choose the right course in Rural management. Also, if you are looking for a government job and work in a reputed firm to know the rural needs and understand their demand, you should opt for the Rural management courses. This will help you get a great job opportunity along with having a greatly satisfying career after completion of the course. Rural Management course can be opted at different stages of your education level. So, choose wisely and get a perfect career.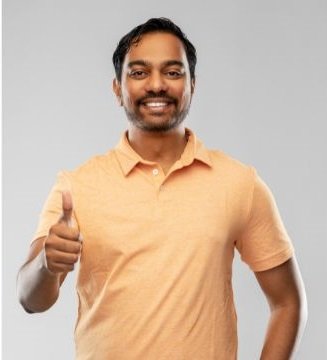 Rahul Kumar is a passionate educator, writer, and subject matter expert in the field of education and professional development. As an author on CoursesXpert, Rahul Kumar's articles cover a wide range of topics, from various courses, educational and career guidance.