What is the full form of MPC?
The full form of MPC is Maths, physics, and Chemistry. Science Stream, of which MPC Division is a subset, is also referred to as PCM Group. There are a wide variety of professional programs available to pupils once they finish high school. Not all of these classes are open to students from every major. Also, there are specific classes that everyone should take.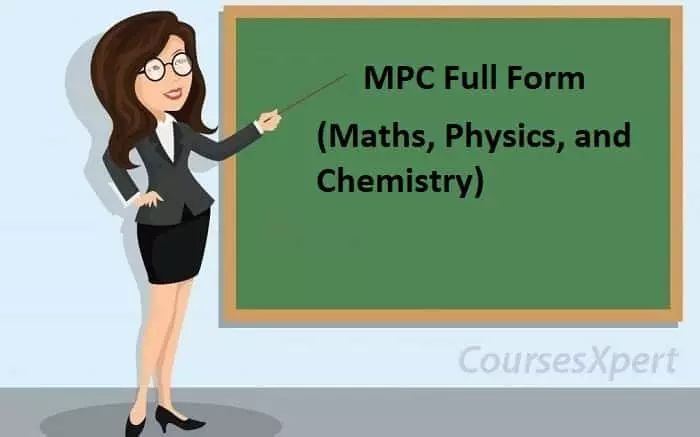 Objectives
The National Defense Academy (NDA) offers a pathway into the armed forces for students with a strong background in the STEM disciplines, and since the NDA requires Math in Class 12, taking these courses in high school will put you at an advantage.
You can also pursue a career in biotechnology or a degree in math and statistics if you're not keen on a career in engineering.
If you're fascinated by chemistry and want to pursue a career in research and writing, you should consider earning a graduate degree in the subject.
You can pursue a Bachelor of Science degree in a specific topic if that's what you're interested in doing if you're serious about your chosen profession.
Eligibility requirements
Physics, Chemistry, and Math required in 10+2.
Fees details
The fees details of MPC course varies from 50,000 to 10, 00,000