What is the full form of BAC?
The full form of BAC is business administration certificate. General business ideas are explored and foundational abilities in accounting, organizational behavior, management, and marketing are honed during the course of study for the Business Administration Certificate.
Students who receive a solid education in business will be employable in many fields. Students who complete their degrees are prepared for entry-level work in fields like accounting, office management, retail services, advertising, and sales.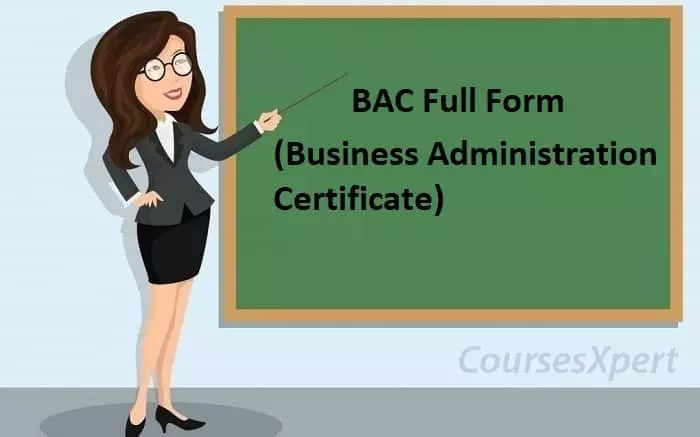 Objectives
The goal of this program is to equip students with the skills necessary to fill any number of administrative roles in a variety of different types of businesses. Students will graduate with the broad business administration skills required by most organizations.
Eligibility criteria
Earn a passing grade of 65 or above in English Language, in Arts 30-2 or its equivalent to receive credit for this course.
Credit of Math in 30-2 or 30-1
Passing scores on each of the five tests that make up GED exam, including but not limited to:
A minimum score of 520 in Math test
A minimum standard score of 520 in writing skills
Standard score in Interpreting art and literature is also a must
Fees details
In India, the cost of the program ranges from about INR 15,000 to 2 lakhs per year. The exact cost would depend on the specifics of the institution offering the program.