Master of surgery in Ayurveda is a popular post-graduate program that is all about medicine covering details. In this field, aspirants learn about the details of different kinds of techniques in surgery, all the disorders in surgery, trauma, surgical emergency management, and more.
There will be a vast range of topics but the widely covered topics are related to anatomy, physiology, pathology, and diagnostic procedure. Students also learn about preventive and social medicines along with principles of medicine. All these topics are related to Ayurveda and the treatment of diseases.
Apparently, the topic list doesn't end with the mentioned names. There is forensic medicine, pharmacology, toxicology, gynecology, ENT, obstetrics, etc. India has numerous institutions for Master of Surgery in Ayurveda. There is a semester system offered in this course and it is for three years or there will be six semesters.
This course is administered by AYUSH also termed as Department of Ayurveda, Yoga, and Naturopathy, Unani, Siddha, and Homeopath. In simple words, applicants will be learning about these subjects. The shift happened in 2003 and the course is focused on the development of research as well as education in the Ayurveda field.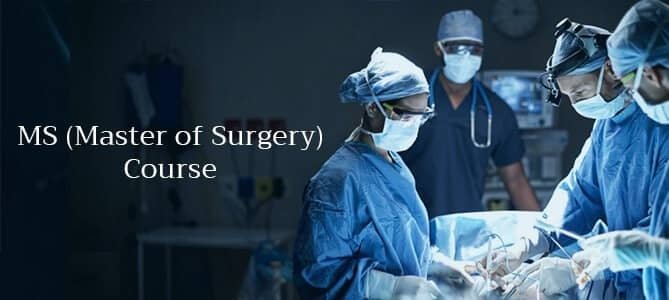 As you know that there are a total of five things in focus, these three years divide each subject. Most of the institutes and universities of Master of Surgery in Ayurveda follow the same syllabus pattern throughout the country. If you are looking forward to getting enrolled for Master of Surgery in Ayurveda then the primary question is about eligibility and top universities. Well, let's learn about all the essential aspects in detail.
Eligibility Criteria for M.S. Ayurveda
The eligibility criteria might vary a little based on the institution you are opting for. But the syllabus is the same. The below-mentioned are all the basic requirement for the M.S. Ayurveda course –
Every candidate must have a bachelor's degree in BAMS or any relevant field. BAMS stands for Bachelor of Ayurvedic medicine and surgery.
Degree must be recognized by the CCIM or Central Council of Indian Medicine. If the degree is from a recognized institute, you are eligible for the course.
Candidates holding Bachelor of Medicine and Bachelor of Surgery degree from Medical Council of India approved institutes are also eligible for the M.S. Ayurveda course.
All the candidates are informed to have at least 50 percent marks or more in the intermediate examination level.
A rotary internship of six months is compulsory after the Bachelor's degree. The overall time in the MBBS course taken is 4 ½ years and there will be six months of internship to add to the course.
There is a specific age requirement for the M.S. Ayurveda course which is below 35 years. Students applying must not exceed this age limit.
These are six essential requirements that every student must fulfill before applying for Master of Surgery Ayurveda. There is an entrance level examination held by private institutes on their level. If you go for private institutions then you must pass their test and fulfill the minimum requirement as per their rules.
Syllabus for MS Ayurveda
MS Ayurveda comprises a total of 14 subjects throughout the three years of course. Candidates can choose a major and minor based on their interest in a specific field. In the first year of the MS Ayurveda course, the curriculum has preliminary instructions for all the candidates. The rest of the subjects for applicants are –
Kaumar Bhritya
Sharir Rachana
Swastha Vitta
Kayachikitsa
Shalya Tantra
Shalakya Tantra
Sharir Kriya
Agad Tantra
Rasa Shastra
Prasuti Tantra & Stri Roga
Maulik Siddhanta
Panchakarma
Roga & Vikrit Vigyaan
Dravya GunaKaumar Bhritya
After the first year, students will learn deeply about specialized subjects. The in-depth study on a specified field offers better knowledge in a particular job field.
Top Institutes for MS Ayurveda
India has several MS Ayurveda institutes and applicants who fill minimum eligible can opt for these institutions. If you want to go with a well-known name then going with below mentioned five MS Ayurveda institutes will be a better choice. Let's check them out –
Himachal Pradesh University, Shimla
GGSIPU, New Delhi
Uttarakhand Ayurveda University, Dehradun
Gujarat Ayurveda University, Jamnagar
Alvas Ayurvedic Medical College, Moodbidri
The salary packages from these institutions are always the highest for Master of Surgery in Ayurveda. Due to the high demand and thousands of applicants, there is a tough level entrance examination.
Career Options After Pursuing Master of Surgery Ayurveda
Several fields open up for the degree holders of M.S. Ayurveda. Once you have the degree, you can go with the below-mentioned career options –
Private Practice
Medical Tourism
Hospitals
Pancha Karma Centers
Massage Centers
Health Centers
Herbal Product Manufactures
Educational Institutes
The other options are also impressive and offer excellent annual packages to aspirants. You can consider options like –
Shalya Chikitaka or Surgeon
Therapist
Ayurvedic Supervisor
Production Manager
Kaya Chikitaka (Physician)
Nurse
Nutrition Expert
Medical Officer
Consultant
These are all the popular options based on the course you opt for. There are several popular options in this course like working in a hospital and private practice. These are some of the well-paying job profiles.
Entrance Examination
There are three popular entrance examinations held every year for the Master of Surgery Ayurveda course. These entrance examinations are followed –
PGEE stands for Joint Post Graduate Entrance Examination which is conducted every year. Students who pass this entrance exam are eligible to take enroll in Ayurveda Dhanvantari or Vachaspati.
JPGET stands for Joint Post Graduate Entrance Test which is also conducted on yearly basis. Students clearing this examination with minimum eligibility are selected for enrollment in Ayurveda Vachaspati.
PGET AHPNP stands for Post Graduate Entrance Test for Ayurveda, Homoeopathy, Pharmacy, Nursing, Physiotherapy. It is one of the most popular entrance examinations. It is conducted by Rajiv Gandhi University of Health Sciences, Karnataka. Applicants clearing this examination are eligible for most Ayurveda institutions.
Along with these popular entrance examinations for Master of Surgery Ayurveda, there are other examinations also. All those examinations are held by private institutions.
Fee Structure
The fee structure varies as per the institution you choose. However, most of the institute charges fees between 30K to 100K rupees per annum. If you go with top colleges and opt for direct admission based on the eligibility factor only then you might be paying more fees than students who cleared the entrance examination test. There is also a reservation quota and relaxation in fees for the OBC and SC/ST sections.
Expected Salary Packages after M.S. Ayurveda
There are plenty of job profile options that you can get after the Master of Surgery Ayurveda. Once you are complete the course, you can opt for these four professions easily. These are some of the widely preferred job profiles –
Ayurvedic Doctor is one of the highest paying job profiles that you can get after MS Ayurveda. Once you get the degree, then you can expect 5-6 lacs as the starting salary.
Medical Supervisor is also a great choice which is preferred by students who want to supervise institutes and such other medical fields. The expected salary is 2-4 Lacs for the start.
Product Manager is all about working in a commercial field, pharmacy, and such other fields. This is a great job profile that can easily provide packages up to 4-5 Lacs in the starting.
The dietician also gets one of the prominent packages of 3-5 Lacs in the beginning. Your job is to suggest the right food and creating a diet plan for the optimal health of an individual.
The salary package increases based on the profession you choose. Once you have completed the course, you can choose any of the fields mentioned above. Or, there are some international companies that offer great salary packages. These four fields have a higher placement rate with maximum wages so you can consider these also.
Conclusion
The last but not the least thing you can do as an aspirant is preparing for the entrance exam in advance. These exams are held in every state and you can start preparing for the popular entrance examinations that we mentioned in this post. Once you clear an entrance exam and your aggregates match the minimum requirement, you are good to go. You can expect great salary packages. Make sure that you go with a reputed institution to have better chances of placement.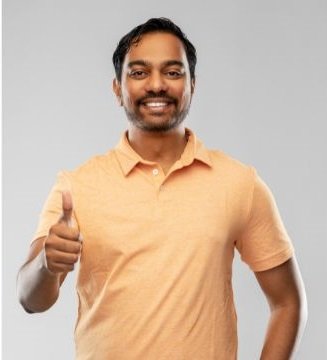 Rahul Kumar is a passionate educator, writer, and subject matter expert in the field of education and professional development. As an author on CoursesXpert, Rahul Kumar's articles cover a wide range of topics, from various courses, educational and career guidance.