When it comes to having a career in professional fields, engineering seems like a remarkable option in the current era. Most students are choosing science stream in their class 10+2 and pursuing undergraduate engineering courses. All the courses related to engineering offer excellent flexibility when it comes to choosing the master's program. Students can consider changing streams for better knowledge or consider pursuing a post-graduation degree in the relevant program to enhance their knowledge.
Whether you have completed B.Tech or B.E. course, the choice between M.Tech and M.E. might seem confusing. A Bachelor degree in technology and engineering is quite similar, so you don't face many issues at that time. But, when it comes to postgraduate program, being selective with the subject is necessary. M.Tech and M.E. is a postgraduate degree designed for students who have completed their bachelor's degree.
So, the primary question that pops in every aspirant mind is, which course to prefer and what are excellent courses for incredible placement? Well, instead of focusing on placement only, it would be better to understand the difference in both courses and their key aspects to ensure that you choose the perfect course. Here, we are taking a deep dive into M.Tech and M.E. differences, what to expect, specialized courses options and growth to ensure that you pick the right one.
Let's get started by figuring out the similarities before comparing both courses.
M.Tech Vs. M.E. – Similarities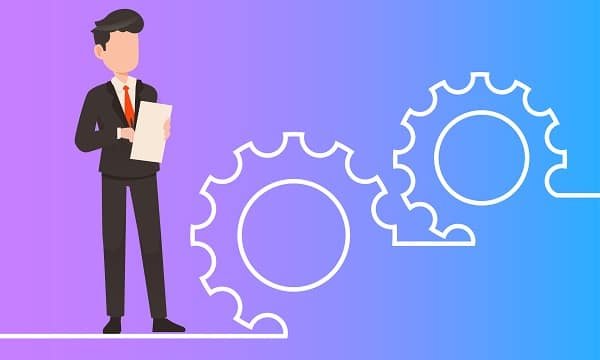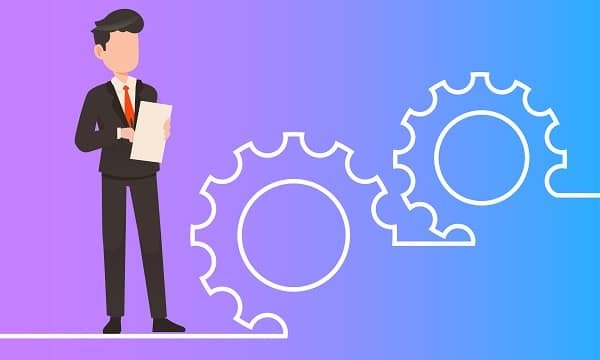 M.Tech and M.E. are professional postgraduate programs and the duration for both courses is similar. The course duration is two years and it is further divided into four semesters. Students focus on academic and practical learning throughout the course. However, M.Tech focus on the academic aspect more than the practicality factor whereas it is vice versa for the M.E. program. In term of acceptability, both courses are equal and provide the deep study of the curriculum you learned in the bachelor's program.
Key Differences
The question of the difference between B.Tech vs. B.E. and M.Tech Vs. M.E. is easy to find among every aspirant. If both courses are the same then why the names are different. Well, the story goes back to the early days when universities and institutions were in the development stage in India.
Universities that offer study related to engineering and other courses started naming these course Bachelor of Engineering or Master of engineering whereas the other colleges which were related to technology curriculum started naming their courses Bachelor of Technology and Master of Technology.
The key difference is easy to notice that you can find courses in M.E. that are not related to engineering program actually but provide core study of a particular topic. But, if you compare the same situation with M.Tech, then you can find only technical subjects related to Physics, Chemistry and Mathematics.
This explanation might seem inadequate but there are many claims regarding the same and it also applies adequately. Many courses are similar in both streams but there will be a difference with the curriculum.
Eligibility Criteria
The eligibility criteria for both courses is similar in several manners and aspirants applying for M.Tech or M.E. would have to deal with the same requirements. Here are the minimum requirements that every student would have to possess –
The candidate must have a bachelor's degree in the relevant stream to the course he/she is looking after.
The minimum aggregates to possess in the undergraduate program are 55% or above. A score below these marks doesn't make you less eligible but top colleges are required aforementioned score.
The entrance exam is conducted by top universities, institutions and colleges to figure out the eligible students. The exam is conducted on the national and state level. All the students who pass this exam can choose a specialised course based on their rank.
If you meet the above-given criteria, then you can apply for a postgraduate program. As mentioned earlier, the requirements are completely similar for both types of courses.
List of Entrance Exam Test – For M.Tech and M.E.
The certain difference that you can find in both courses is with the entrance exam test. If you are applying for the M.Tech program, then you can find many college options. Most of the top institutions require students to pass their entrance exam tests. These are the top entrance exam tests that you can find throughout the country –
GATE – The Graduate Aptitude Test in Engineering
OJEE – Odisha Joint Entrance Examination
AP PGECET – Andhra Pradesh Postgraduate Engineering Common Entrance Test
BHU PET – Banaras Hindu University Post Graduate Entrance Test
BITS HD – Birla Institute of Technical Science Higher Degree
KIITEE – Kalinga Institute of Industrial Technology Entrance Examination
AJEE – AISECT Joint Entrance Exam
ITM NEST – ITM National Entrance and Scholarship Test
IIITH PGEE– International Institute of Information Technology Post Graduate Entrance Exam
TS PGECET– Telangana State Post Graduate Engineering Common Entrance Test
SRMJEEE PG – SRM Joint Engineering Entrance Examination for PG
IPU CET– Indraprastha University Common Entrance Test
UPSEE – Uttar Pradesh State Entrance Examination
Gujarat PGCET– Gujarat Post Graduate Common Entrance Test
TANCET – Tamil Nadu Common Entrance Test
KARNATAKA PGCET– Karnataka Post Graduate Common Entrance Test
After passing these entrance examination test, you can enrol for M.Tech and M.E. course in specialised subjects.
List of Specialised Courses in M.Tech and M.E.
You can find that both streams provide you with the option to choose between specialised courses. These are the domain of engineering and provides you with knowledge in dedicated subjects. If you choose any of these courses, then you can consider pursuing it from M.Tech as well as M.E. program. The list is as follow –
Air Armament
Bio Mineral Engineering
Alloy Technology
CAD/CAM
Communication Systems
Biomedical Engineering
Computer Engineering
Computer Network Engineering
Robotics Engineering
Thermal Engineering / Thermal Power Engineering
Aerospace Engineering
Aqua Cultural Engineering
Applied Electronics
Neural Networks
Computer Integrated Manufacturing
Computer Science Technology
Construction Technology
Cyber Security
Digital System and Signal Processing
Electrical Devices & Power Systems
Earthquake Engineering
Energy Engineering
Engineering Design
Construction Engineering and Management
Control Systems
Digital Electronics & Communication Systems
Energy Systems Engineering
Engineering Physics
Geotechnical Engineering
Leather Technology
Marine Engineering
Machine Design
Material Science and Engineering
Fluid Dynamics
Environmental Engineering
Pharmaceutical Engineering
Production Engineering / Production Technology
Food Biotechnology
Industrial Engineering
Mining Engineering
Transportation Engineering
Renewable Energy
Textile Engineering
Microelectronics and VLSI Design
NanoTechnology
Petroleum Engineering
Nuclear Engineering
Power Electronics
As mentioned earlier, both courses are similar for the streams also and each course has a domain to choose a dedicated subject.
Is there any difference with the Curriculum?
There is a certain degree of differences with the syllabus part. When you are studying M.Tech, you are learning more from the books and getting less practical knowledge. The reason is, M.Tech course focuses on academic knowledge more than M.E. But, if you are pursuing an M.E. course, the subjects will be different and there will be a similar curriculum but you will be gaining more practical knowledge throughout the course.
If you consider the carer options, then it might be tough to say that which one is better. But, as per the demand, Students with M.Tech degree are taken getting slightly upper-hand in term of demand. It isn't about the course mainly, but recruiting companies want candidates from technology streams mainly.
So, What's the Final Verdict?
It is still confusing to figure out a suitable course even after learning all the aspects, but if you want to get a career in the technology field, then going with the M.Tech program will be a perfect choice. In case, you are willing to choose any specialized courses from the M.E. program, then the answer is simple and easy. M.E. courses are best for students who are not dealing with any technology subjects.