Engineering becomes a popular degree option among enthusiasts in recent years in India. Most students want to pursue professional courses like engineering, doctor, civil servant, etc based on its higher pay scale and better placement chances. Students willing to pursue an engineering course usually find it typical to choose between two common programs – M.Sc and M.Tech.
Both are professional courses, M.Sc is a medical science course whereas M.Tech is a non-medical science course. Both courses can help you attain a career in the engineering field. M. Tech and M.Sc are master's courses for undergraduate students. If you have completed your under-graduation from a relevant stream then choosing any of these courses will be easy. However, being confused about the right course is a common issue, which can be eradicated with complete knowledge of the curriculum and career options.
It will be easy to choose an adequate course by learning about your passion, what kind of job you want, and what your current qualifications are. It doesn't matter that if you completed an undergraduate degree through B. Tech, you can still choose a Master of Science degree in the further courses options. Here, we are explaining both the courses and comparing them based on their key features to help you figure out the best one with ease.
M.Tech vs M.Sc – Similarities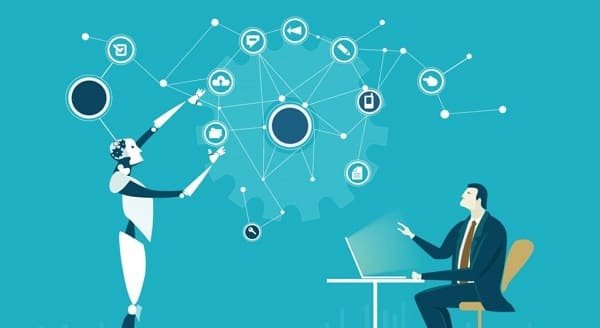 M.Tech and M.Sc, both are Master's the degree/postgraduate courses. The duration for both courses is similar which is two years. M.Tech and M.Sc are divided into four semesters and each semester is of six months.
Colleges throughout the country enrol students through the entrance exam procedure. Students with excellent aggregates in the undergraduate program can apply for the course. In the entrance exam test, a cut-off score is announced after the exam. Students who have scored higher marks than the cut-off can look forward to applying.
However, there are several differences in both courses when it comes to curriculum, career options and other aspects.
M.Sc Courses – Explained
M.Sc or Master of Science course can be pursued in a range of specific subjects. You can choose a specific program and it is a medical science course, so it is mostly related to doctorate, pharmaceuticals and such other programs. Still, there are few engineering courses in M.Sc also that you can take into consideration to pursue a specific course and having a prominent career choice.
M.Sc Mathematics
M.Sc Economics
M.Sc Physics
M.Sc Biotechnology
M.Sc Chemistry
M.Sc Zoology
M.Sc Electronics
M.Sc Botany
M.Sc Information Technology
M.Sc Meteorology
M.Sc Geology
These are the popular courses under the domain of medical science and each course has a similar duration of two years. Almost every science college in India will offer these courses. If you choose an M.Sc specialisation institute or college through the country, you can expect these courses.
M.Tech Courses – Explained
M.Tech is a postgraduate engineering program and it has various sub-specialised programs to pursue. In this course, you will be dealing with domains of Physics, Chemistry and Mathematics. While pursuing this course, you can choose between a range of options. For example, if you are good at physics and any particular topic in this field, then you can choose a particular course and attain a career in a specific field. The courses that you can choose in M.Tech are –
M.Tech in Computer Science Engineering – There is a total of six total domain courses available in this program to choose from.
M.Tech in Electronics and Communication – You can choose between four and more sub-specialisation courses for the electronics and communication sector.
M.Tech in Chemical Engineering – 3 domain courses provide an in-depth study of a specialised field.
M.Tech in Civil Engineering – You can find eight different types of civil engineering courses that deal under M.Tech in Civil Engineering.
M.Tech in Mechanical Engineering – This course is also available in eight sub-specialisation.
Therefore, you can say that choosing M.Tech provides you with a plethora of courses options that are designed for specific programs. Students good with any particular topic can get into the subject of interest and attain a successful career in that particular stream.
Eligibility Criteria
For both the courses, the eligibility criteria depends upon the course you are choosing. However, there are few similarities. M.Tech and M.Sc are master's program, so, it is necessary that every student should have attained a degree in the undergraduate course. The key requirements are –
Colleges throughout the country require students to have at least 55% aggregates in the undergraduate degree.
Candidates are required to possess a Bachelor's degree in the relevant field to the specialisation course they are choosing.
Some of the top colleges require students to opt for an entrance exam test and it is conducted at the national/ state/ institute level to sort out eligible students.
In the M.Tech program, the institute requires students to clear the GATE (Graduate Aptitude Test for Engineering) exam and take admission based on rank in this exam mainly.
However, the entrance exam for M.Sc courses is mostly conducted by the institute and there is an interview round to finalize the students based on their skills and knowledge.
Top Entrance Exam Test 
As mentioned earlier, students have to pass the entrance exam test to get admission to the desired college. You can check out the list of entrance exam tests based on the top colleges and learn about the syllabus from the official website of the course provider. Here is the list.
For M.Tech Program –
AP PGECET – Andhra Pradesh Postgraduate Engineering Common Entrance Test
IPU CET – Guru Gobind Singh Indraprastha University Common Entrance Test
GATE – Graduate Aptitude Test for Engineering
Karnataka PGCET – Karnataka Postgraduate Common Entrance Test
JNUEE – Jawaharlal Nehru University Entrance Engineering
TS PGECET – Telangana Postgraduate Engineering Common Entrance Test
VITMEE – VIT Masters Entrance Examination
For  M.Sc Program –
NEST – National Entrance Screening Test
IIT JAM – Indian Institute of Technology Joint Admissions Test for M.Sc
JEST – Joint Entrance Screening Test
IPU CET – Guru Gobind Singh Indraprastha University Entrance Examination
DUET– Delhi University Entrance Test
AIIMS PG – All India Institute of Medical Sciences Exam
Students willing to apply for an entrance exam test should know that colleges also require students to meet the minimum eligibility criteria before applying. Each college has its requirement so you must check them out before applying.
Important Note –The above-given list of entrance exam test doesn't contain the name of all the colleges or their entrance exam tests. The list is about some top colleges only. You can find many more names regarding the colleges you are willing to apply to.
Scope of Pursuing M.Tech and M.Sc
The primary reason to pursue a master degree is to gain further knowledge of the topic you have learned in the bachelor program and to increase chances of placement. If you are choosing any of the given courses and pursuing from top colleges then the scope with increase.
In case, you are choosing M.Sc then you can find a prominent scope as the demand is increasing. The situation is similar for most sub-specialisation courses of M.Tech. But, it doesn't mean that all the courses will have a similar scope. The scope for computer science engineers is shifting and reducing due to the increasing number of candidates.
It would be a better choice to learn about the course and its scope in a particular field before finalizing the right one. Choosing the right course will be easy in several manners for sure.
The Final Verdict
After reading the key things about both courses, you can say that M.Sc and M.Tech are excellent courses for a professional career. You should pay attention to the requirement of a particular candidate in the industry to ensure the right career path. The scope varies every year and it is hard to predict which course would be better. But, if you look after the current qualification and understanding the need of pursuing dedicated courses which boost your knowledge in the same subject that you have learned in Bachelor's studies will come in handy in several manners. We hope that this comparison guidepost will help you choose the right path and attaining a successful career with ease.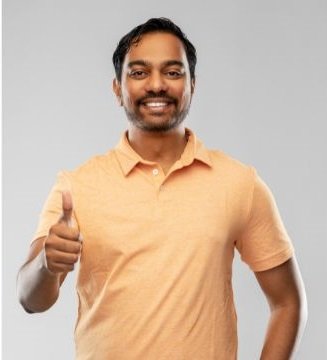 Rahul Kumar is a passionate educator, writer, and subject matter expert in the field of education and professional development. As an author on CoursesXpert, Rahul Kumar's articles cover a wide range of topics, from various courses, educational and career guidance.