Have you completed your B.Plan course and are not looking to join a job now? IF yes, the best option for you to join M.Plan course. This course is the best option for gaining more knowledge about the field. As you will be aware that the M.Plan is the masters degree of B.Plan and is an excellent choice for the students who are willing to gain more knowledge about the field. Apart from the core concepts of the field, M.Plan lets the students learn more detailed subjects in the form of specializations. So, try your hands on M.Plan and get better job profiles to work for after the course completion.
With M.Plan, you can have better job opportunities in both the private and government firms and get a better starting salary. In other words, whether you are after gaining knowledge, or are looking for a better-salaried job, M.Plan can be the best option for you to go with.
In the article, we will be talking about the different things about the course that you should know as a student. So, be with us until the end of the article and know every important thing about M.Plan so that you can plan your future wisely.
M.Plan: Course Details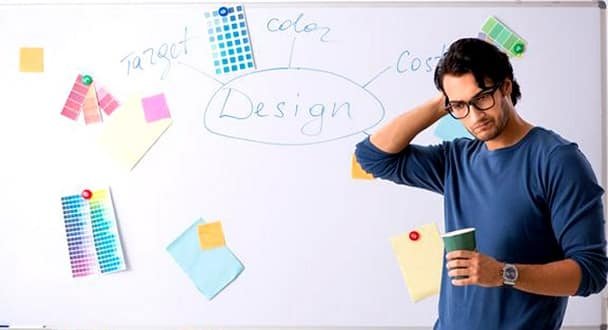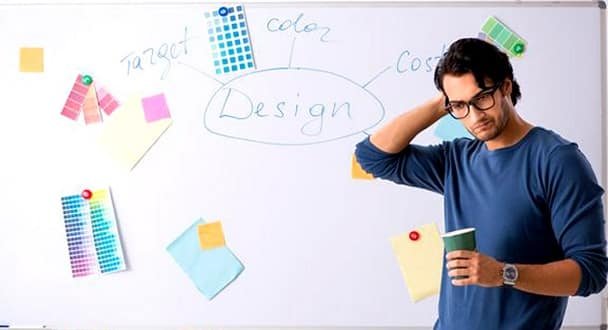 M.Plan is a postgraduate degree in professional planning. After completing your graduation, you can enroll in the course and get better job placement offers. Unlike the B.Plan, M.Plan focuses on the advanced planning strategies that make it a more reliable course for the students who have a keen interest in the field and are willing to learn the detailed information that can help them become better planners than others.
In other words, if you have completed your graduation and are after a better understanding of concepts, M.Plan course would be a better option to go with than joining a job. The course teaches the students about the advanced and core concepts of the planning industry and you can opt for gaining more knowledge about a particular field by choosing the right specialization for the PG. With a better-designed course and better career guidance, the M.Plan can be the ideal course to opt for after you have completed your graduation and are looking for better career opportunities.
M.Plan is a 2-year PG degree course and next, we are going to talk about the eligibility and other prerequisites for the course. Have a look at these prerequisites and then decide whether you should opt for the course or not.
M.Plan: Eligibility and other Prerequisites
As said, M.Plan is a PG degree for Professional Planning. And as the students opt for it quite rarely, you can easily get better job opportunities after completing the M.Plan. Like the other PG courses, the M.Plan also has some eligibility criteria that you must fulfill in order to get admission to your preferred college.
IN order to apply for the course, the candidate must have a degree in B.Plan with a minimum of 60% marks. If you are having a Bachelor's degree in Civil Engineering, then also you can opt for M.Plan as your PG degree. The minimum marks requirement is the same for both graduates and if you fulfill this educational qualification, you can choose to go with M.Plan.
Another prerequisite that you need to fulfill for enrolling inM.Plan is to clear the GATE. You should qualify GATE or a similar exam for entering the M.Plan.
M.Plan: Syllabus
Like other PG professional courses, the syllabus of M.Plan heavily depends on the university you have chosen for yourself and the specialization in which you are doing the course. The available specializations in Indian Universities for M.Plan are
Plan-Environmental Planning
Plan: Urban Planning
Plan: Regional Planning
Plan: Transport Planning
Depending on these, the subjects may be fairly different for the students. However, there are a few subjects/topics that you are going to learn during the M.Plan course. These are
Planning History and Theory
Housing and Environmental Planning
City Development planning
Development Finance
Resettlement and Rehabilitation
Along with these subjects, there are numerous other subjects that offer you knowledge of the field and have a better understanding of working as a planner and designer. So, if you are looking for a better understanding of the field, M.Plan course can help you achieve this.
For a more detailed syllabus and course structure, we will suggest you to consult the previous students and college administration. This will also help you to know about the study material that can help you crack the exam and score better in respective subjects.
M.Plan: Colleges
Like the other professional courses popular in India, M.Plan also has numerous colleges, both in local cities and metros. And if you fulfill the eligibility criteria, you can literally opt for any of these colleges according to your convenience and budget for PG. However, in order to be assured of better job opportunities and knowledge, we will suggest you consider better colleges.
In this section, we will be talking about some of the best colleges for M.Plan. So, have a look at these and then decide which one of these colleges is a better choice for you.
IIT Kharagpur
IIT Delhi
Indian Institute of Science, Bangalore
BITS, Pilani
Along with these, there are several other colleges that aren't too popular among the student but provide outstanding facilities and teaching methodology to enhance knowledge. SO, be sure to check the facilities being provided by the college and then choose the right college for your postgraduation.
M.Plan: Fee Structure
The fee structure is another important thing to consider while enrolling in the PG College for M.Plan.  depending on your GATE score and other reservations, the fee may vary from college and university. However, if we talk about general, the fee for M.Plan would roughly cost you around 70,000-10000 per year.
Another important factor that variates the fee of M.Plan is the college reputation. Private colleges provide the degree at a higher fee than government colleges. So, it is your call to choose a better college with better facilities and a decent fee structure. For the exact amount of fee for the course, you should consult tot the college administration. They will help you know about the fee structure along with the scholarship for a better fee structure.
M.Plan: Further studies
After completing the M.Plan, you can opt for joining a private or government firm to earn a good amount along with a better job profile. Also, if you are willing to study more, you can opt for a PhD in your subject of preference.
With the wisely chosen specialization for your PhD, you can earn better and apply directly for government jobs. Also, it will help you earn a comfortable life as a tutor or professor for the course in a reputed college.
By choosing the right path, you can earn more and gain more knowledge about the field. So, choose wisely and get the best opportunity for the future.
M.Plan: Career opportunities
As said, students have better career opportunities after completing M.Plan than the B.Plan students. Some of the career options that M.Plan students can opt for are listed here. Have a look at them and then decide whether the M.Plan will be a better option for you or not
Planning Engineer
Transport Planner
Urban Planner
Assistant Professor in a reputed institute
Town Planner
There are numerous career options for the M.Plan students. You can opt for the following industries after completing your PG
National and multinational NGOs
Development firms
Consultancy
Government projects
International Funding Agencies
After completing M.Plan, you can easily earn between 7-10lakhs per annum at a reputed firm. Also, you can opt for opening your own firm for better stability and financial security. With vivid career options and a better salary, M.Plan is surely a great option to consider after your graduation.
M.Plan: Should you opt for it?
M.Plan is an outstanding option for students interested in planning and development. With detailed core concepts, different specializations, and great career opportunities, M.Plan offers students a great opportunity that can't be compared with B.Plan or other graduate degrees.
In all, if you are after better career options and a better salary package,we will suggest you to opt for the course from a reputed college and get better future aspects in terms of salary and job security. Just make sure that you have chosen a good college for your post-graduation and the rest will depend on your skills and educational background.
Conclusion
In all, if you have completed your graduation and are willing to learn more about the core concepts and advanced theories related to planning and designing, the best course to go with is M.Plan. And as it also provides better job opportunities, we think this is a worth considering course for both e Civil Engineers and students who have graduated with B.Plan.
So, if you are also looking for a better career otion and better salary, then instead of searching for jobs after graduation, we will suggest you to opt for M.Plan and get even better job options and profiles.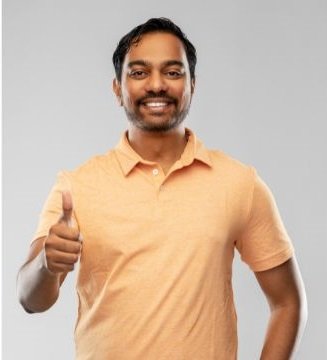 Rahul Kumar is a passionate educator, writer, and subject matter expert in the field of education and professional development. As an author on CoursesXpert, Rahul Kumar's articles cover a wide range of topics, from various courses, educational and career guidance.