Students graduating from 10th and 12th standards are required to make important decisions in their life – what next? Completing 12th standard is considered as an important step to head towards higher education.
There is no shortage of courses, diplomas, and degrees that students of any stream can peruse on graduation. But it is essential that the right kind of course, degree or diploma is picked by considering factors like the stream of education, marks obtained, interest, passion, and career goals.
Course Details of Electrician
| | | | |
| --- | --- | --- | --- |
| Course Name | Course Duration | Eligibility | Course Type |
| ITI Electrician Course | 2 Years | After 12th Pass | Undergraduate |
In this article, we will be discussing in detail about ITI Electrician such as age, requirement, eligibility and future career prospects.
What is ITI?
The word ITI stands for Industrial training institute. The institute was established under DGET provision by the ministry of skill development and Entrepreneurship by the Union Government. The aim goal of the institute is to offer a variety of vocational training for students. The courses are available to Indian students belonging to different streams. The courses were designed by the ITI to train the students in different skills, which will fetch them a better standard of living in the future.
In India, there are numerous government and private ITI institutes that carry on vocational training of students on various industrial skills. ITI institutes also conduct apprenticeship for students to make them job-ready.
Courses offered by ITI
The courses conducted by ITI are called as trades. Each of these trade subjects concentrates on a particular set of skills. The ultimate aim of ITI is to ensure the student is aptly trained in a given skill set so that they would be ready to face the world on graduation.
ITI provides training for Indian students in various skill sets. These trades can be broadly classified into engineering and non – engineering courses. The technical courses like electrician, mechanic, and painter are considered as engineering courses.
On the other hand, trades like HR, Call center assistant, data entry operator, etc are non – engineering courses. Non – engineering courses concentrate their training on soft skill, language and another course specific knowledge or skill.
What is ITI Electrician?
ITI electrician is a type of vocational training course that is offered to students in India. The course is provided to students by both governments as well as private institutes established under DGET.
In ITI electrician the student is trained and taught about things that are associated with electricity or power. During the course, the students are taught important job-specific skills like how to install wiring for the distribution of electricity and how to maintain this wiring as per industrial standards.
In addition to this, the students undergoing ITI electrician courses are also taught installation and maintenance of wiring for distribution of heat, power, and radio. The course includes both classrooms as well as practical training. The students undergoing ITI electrician courses will be ready for employment on completing it.
Who can apply for the course? Or in other terms eligibility criteria for ITI electrician
ITI electrician course is open for any student who has graduated 10th standard in the 10+2 system of schooling. The students passing the 10th standard must have studied science and mathematics. ITI electrician is a technical course that requires a basic understanding of science and mathematics.
The 10th standard graduation is the minimum requirement for students to join ITI electrician course and peruse it.
Additional requirement
Apart from the education qualification any student who is willing to join ITI electrician should possess qualities like:
Physical fitness: as stated the course trains the students in installing as well as maintaining wiring. The students must be fit enough to be able to climb, lift, crouch and work in cramped areas.
Presence of mind: working as an electrician is a stressful job. It is essential on the part of the students studying the course to develop the presence of mind to work carefully and efficiently.
Mental fitness: as mentioned earlier electrician work is stressful, so it is mandatory on the part of the employee to stay calm while on the job. Patience is a necessary attribute for electricians to work continuously and under stress.
Admission process for ITI electrician
For joining ITI electrician, the interested candidates can directly contact institutes established under the scheme. The government and private institutes across India offer this course. The admission is usually awarded to students solely on merit basis.
Syllabus of ITI electrician
Under the course, the students are trained in ITI electrician theory subjects as well as in practical skills.
Theory subjects: In ITI electrician course the students under training in following theory subjects like safety and first aid, trade tools, fundamentals of electricity, ohm's law, conductors, wires, cables and voltage grades, chemical effects of electric current, earthing, AC, transformers and alternators among other things.
Practical subjects: ITI electrician course includes following practical subjects namely, trade tool demonstration, elementary first aid, and artificial respiration, identification of wires, practicing using tools, soldering and on standard gauge wire, verification of ohm's law, care and maintenance of batteries, drilling, fitting, installation of wiring, electricity and earthing system.
Why choose ITI electrician trade?
Vocational training is always considered to be the best form of education. Under trade courses, students not only learn the theory part of the subject but they undergo practical experience to get them ready for employment opportunities later in life.
The best part of vocational training like ITI electrician can get you certification required to become self – employed. Students graduating from ITI electrician trade course can go on to work in both the government and private sectors. Vocational training courses guarantee job opportunities making then the best type of courses for students willing to work after graduation.
The fee structure for ITI electrician course
The fee amount towards ITI electrician is comparatively less than any engineering college fee. For technical trades like electrician a student is required to pay a fee of 1000 – 9000 rupees. The ITI trade fee is different for government and private institutes. And for students belonging to reserved categories can avail concession on their fees in various states.
Career Prospects for ITI electrician
Students graduating from ITI electrician have wide and diverse job opportunities. They are eligible to work in government departments, private sectors or as self – employed.
Private sector
Under this category, the graduated students can work as
Electrician for an MNC
An electrician at power production and transmission companies
In the company manufacturing electrician appliances and equipment
Refiners etc.
Government Sector
For students graduating ITI electrician some well – know government recruits are:
State electricity board
PWDs
PSUs
Armed forces
Municipal corporations.
As a self-employed, the ITI electrician can open a repair shop, become a contractor or open an electrician good selling the store.
In conclusion
ITI vocational courses provide specific job training for students passing the 10th standard. The skills learned by the students at the training institute will help them score technical jobs in various sectors. The job prospect and salary of a person depends on his qualification and dedication towards his work.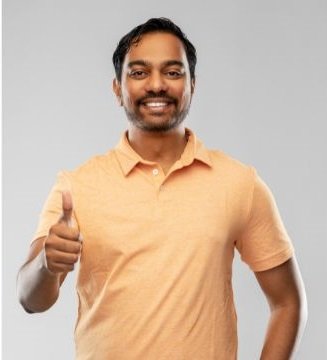 Rahul Kumar is a passionate educator, writer, and subject matter expert in the field of education and professional development. As an author on CoursesXpert, Rahul Kumar's articles cover a wide range of topics, from various courses, educational and career guidance.