Do you know that several agencies work in the shadows to make our nation safe? While CBI is one of the premier agencies, have you heard of the NIA? While CBI conducts most of its investigation opsenly, NIA works behind a curtain. They are secretive as they serve the country.
National Investigation Agency (the full form of NIA) is one of India's counter-terrorism task force. This agency is one of the only few agencies with the power to investigate and make arrests without any special permission from the Indian states. This agency came into existence only in 2008, it is not as old as the Central Bureau of Investigation.
It was the 26/11 terror attack in Mumbai that triggered the creation of NIA as the central government became aware that the deficiency of the existing intelligence agency in India. NIA is headquartered in New Delhi, and it has branches in Lucknow, Kolkata, Jammu, Guwahati, Mumbai, Hyderabad, and Kochi. In India, NIA is the one agency that maintains the most wanted.
Unlike most of the other investigation agencies in India, NIA's legal jurisdiction is worldwide. The NIA comes under the Ministry of Home Affairs, Government of India. While this agency has the primary function of counter-terrorism, today, this agency also investigates human trafficking, circulation of fake Indian and foreign currency, illegal arms sales, and cyber-terrorism from abroad and inside. The law mandating the power of NIA was passed in Lok Sabha.
Apart from all these, the Central Government has assigned some of the courts for the trails of NIA investigated cases. The courts, judges, and the cases are assigned by the Chief Justice of the High Court of that region. The Supreme court of India is also empowered to do the same.
Before we go deep into how to get a job in NIA you must know some of the facts about this NIA and how this agency is different from CBI.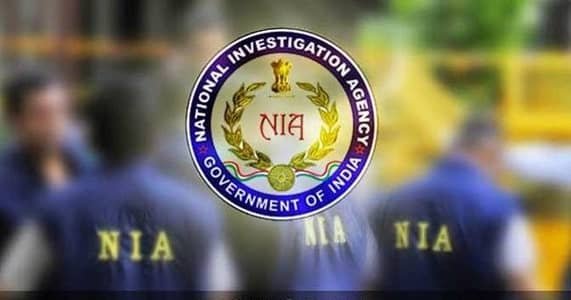 What is the key difference between NIA and CBI?
NIA is the national Investigation agency and CBI is the Central Bureau of Investigation
While both NIA and CBI are central agencies that come under the Ministry of Home Affairs, their scope of investigation differs. CBI is a criminal investigation agency, on the other hand, NIA is an agency designed to track and counter-terrorism.
CBI is older than NIA, CBI as we know today was reformed and took the name in 1946. On the other hand, NIA is a new agency that was formed after the Mumbai terrorist attack.
NIA is an agency that investigates narcotics, hijacking, counterfeiting, organized crime, human trafficking, Atomic energy, violations of WMD act, etc. On the other hand, CBI investigates export violation, bank fraud, smuggling, kidnapping, financial fraud, corruption, bribery, import violation, etc.
Here are some of the facts you need to know about NIA –
Like Central Investigation Agency (CBI), NIA is also split into 3 different divisions.
Investigation Division
Policy Research and Coordination Division
Administrative Division
NIA does not need permission from any state to conduct their investigation in the state.
NIA could do investigation abroad and inside India.
NIA is one of the few agencies that could work in conjunction with India's top intelligence agencies.
Whole of India is under the jurisdiction of the NIA, in other words, every Indian citizen comes under the purview of the NIA.
Compared to the Central Bureau of Investigation, NIA is a small agency with comparatively more power.
This summarises the facts and details of the NIA. However, if you are planning to join NIA, it is not going to be easy. As far as we know, it is comparatively more difficult than joining the Central Bureau of Investigation. This is because the allotment to this agency is more stricter and complicated than CBI.
Who is appointed in NIA?
There are several job titles in NIA and the officers in NIA is appointed from the IRS (Indian Revenue Service) and IPS (Indian Police Service). However, another post in the NIA could be perused through the direct recruitment process done by the authorized authority.
How to Join NIA?
To peruse a career in NIA, a person could choose different routes. If the candidate is already working in a law enforcement agency with the appropriate degree, he/she could simply request for transfer and get a job in NIA. This is the same for NIA officers and lower posts.
However, if you are not working in any of the government law enforcement agencies, then you have two options.
SSC's CGL
UPSC.
The SSC's CGL exam is conducted to recruit and allot candidates as Sub-Inspectors in NIA. The same exam is conducted for CBI recruitment also. However, there is a slight difference in the exam pattern and syllabus. On the other hand, when it comes to UPSC, the candidate has to write these exams, secure a rank and then peruse IPS or IRS and then get employed in NIA.
Sub-inspector is the lowest official post in NIA, however, if you exhibit good performance and skills, you could move up the ladder with promotions very fast. As far as we know, there is no limit to promotions.
Now, let's look into more details of the recruitment process.
Eligibility criteria to join NIA through SSC's CGL exam –
When it comes to NIA, the eligibility criteria is almost the same as that of the CBI exam.
The applicant should be an Indian citizen residing in India.
The applicant should not be older than 30-years.
The applicant should have graduated with a UG course or should hold a bachelor's degree in any stream.
The applicant should have graduated from a UGC approved or recognized university/college/institution.
While fresher's are eligible to peruse this career, experts recommend that a candidate with at least one or two years of experience in any law enforcement agency is best suited for the job in NIA.
Apart from these eligibility parameters, the applicant should meet these physical standards –
Should have a distant vision of 6/6 for one eye and 6/6 for other eyes
Should have near vision of 0.6 for one eye and 0.8 in other eyes.
Male candidates should have a 76 cm chest and for female candidates, this parameter is not considered.
Male candidates should have at least 170 cms height and females should have at least 150 cms height.
There is relaxation in physical standards for the reserved category.
In the beginning, NIA employees were cherry-picked from central investigation agencies based on their interest and performance. However, today, candidates who pass SSC's CGL exam could also join NIA directly.
What is the job role of Sub-Inspector in NIA –
While the candidates placed in NIA through SSC's CGL might not be included in difficult tasks, in the beginning, they will be allowed to do fieldwork within 6-months or 1-year after joining. The general role of Sub-Inspector in NIA.
Sub-Inspectors have to take part in raids conducted by the NIA and do the necessary ground and fieldwork.
Sub-Inspectors have to arrest and bring in the criminal caught during an investigation.
When it comes to clerical work, a sub-inspector has to execute summons, provide warrants to organizations and individuals, handle the primary questioning of the criminals apprehended, maintain witness, etc.
One of the key roles of a Sub-Inspector in NIA is to monitor and analyze the incoming intelligence at hand.
How to join NIA through SSC's CGL test –
First, you need to keep track of the SSC's CGL exam, stay tuned to the official website of NIA for the application and exam dates. Click here to go directly to the website. https://ssc.nic.in/
Once the notification is published, the application to attend the exam could be submitted.
Everything you should know about SSC's CGL exam –
The SSC's CGL exam is conducted every year and is conducted to recruit candidates to Group B and Group C jobs. The SSC's CGL exam might not be as hard as UPSC and Civil service exam, however, it is not easy to crack. Without proper preparation and hard work, it is not possible to pass this exam.
The SSC's CGL examination details –
SSC's CGL examination for recruiting SI in NIA has 4 different stages. Tier 1, Tier 2, Tier 3, and Tie4 4 exams. All the exams that are conducted SSC's CGL are designed in such a way that it tests various parameters.
The Tier one exam includes subjects like mathematics, English, General Science and General knowledge, and reasoning. The total marks for this exam are 200, there will be a total of 100 questions, with 2 marks each. 25 questions would be asked from the 4 different subjects. The total time to complete Tier 1 exam is 1-hour.
Once you pass the Tier 1 exam, you could attend the Tier 2 exam, Tier 2 exam has two papers, Mathematics and English. Each paper has a maximum time of 2-hours.
After you pass the Tier 2 exam, the candidate has to attend Tier 3 exam. The Tier 3 exam includes a letter writing test. After Tier 3 test comes the Tier 4 exam, which is a computer probability test that would test your computer knowledge.
Once you pass the Tier 1, Tier 2, Tier 3, and Tier 4 tests of SSC's CGL, the candidate has to pass another two levels. The medical test and personal interview need to be attended. Only if you pass this medical test, you could move on to a personal interview and then get employed in the NIA. There is a reason why SSC's CGL exam is followed by a medical or physical test, and then by a personal interview. A physical test is conducted to test the physical endurance of the candidate and a personal interview is done to test the mental stability and endurance of the candidate.
The physical stability or endurance of the candidate is tested in different ways, it could include walking, running, and cycling a fixed distance within a time-frame allotted. Scores are allotted based on the performance exhibited and then based on the scores and written test scores, candidates are shortlisted, these shortlisted candidates have to attend a personal interview conducted by an expert panel of members, this panel would decide which candidates would be employed.
How to become an NIA officer through UPSC exam –
Becoming an NIA officer is not an easy task, this router should be perused only if the candidate is ready to do hard work and dedicate a lot of time to prepare for the test.
The UPSC exam is conducted to allot candidates to the Civil service examination. Once you have cleared the civil service examination and the training, you could join NIA directly without any other issues. However, if there is no vacancy in NIA, this might not be possible. But, during this period, the candidate could join any law enforcement agency, and then once a vacancy notification is published, you could apply for a transfer to this position.
One of the best things about this route is that the candidate would be directly employed to the officer level in NIA. However, as you already know, it is not an easy task to crack the UPSC and Civil Service exams. Therefore, this route is commonly neglected by most people who plan on joining NIA.
NIA Headquarters In India
The main headquarter of the NIA is in New Delhi. But there are other branches also:
Kolkata
Lucknow
Mumbai
Guwahati
Kochi
Hyderabad
Jammu and Kashmir
Raipur
Conclusion –
There are thousands of people who dream of perusing a career in NIA, however, before you step forward and peruse this career, you need to know that, a career in NIA is not as same as that of most other central government agencies. Almost every job title related to NIA is challenging and sometimes risky. Since the job is always surrounding most notorious criminals and organizations, the candidate needs to be both physically and mentally prepared to handle risky and complicated situations. If you are not cut-out for such tasks, do not peruse this career. If you are okay with such challenges in your career, move forward and peruse a career in NIA.