RTO (Regional Transport Officer) Officer is a central government job and if you are looking for a reliable job that earns well and has a great reputation too, choosing to become an RTO officer would be a great decision for you. With lots of great opportunities and a reputation among the social circle, an RTO officer can be a worthy post to work at and earn a great life.
For those readers who are willing to work as an RTO officer, we have gathered different pieces of information that can help you know about the field and prepare to become an RTO officer. So, if you were also searching for legit information about RTO officer recruitment, this article is the right place to start with. Be with us until the end and you will be aware of all the things that are going to help you work as an RTO officer in the future.
RTO Officer: Job Profile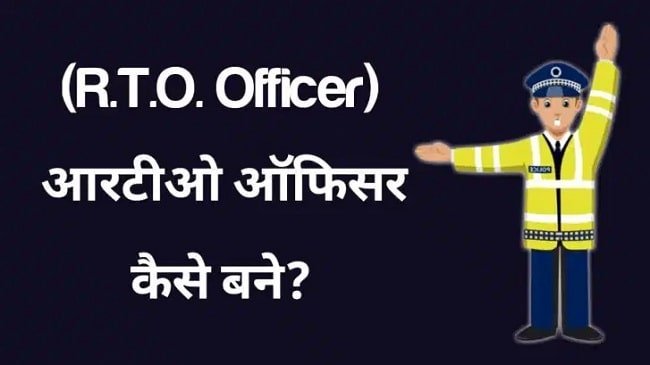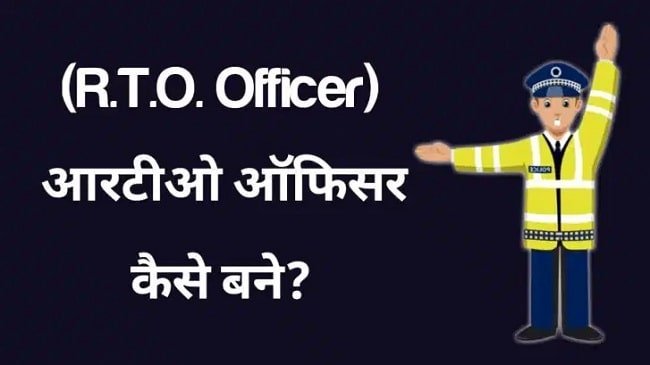 As a government job, RTO officer is a highly rewarding job. Along with being on a decent pay scale, the RTO officer gets a nationwide job and you can be posted in any state depending o the vacancies. You will be posted in the regional transport office of the state that will be in the state capital and get additional facilities along with a handsome salary.
IF you work well, you can get a fair satisfaction with the job and won't regret applying for the RTO officer job post. Depending on your qualifications, you will be posted under different job profiles. The three most common posts are
RTO Clerk
RTO Assistant Engineer
RTO judicial Servant
All these job posts have different work responsibilities like the RTO clerk is for making things work in an RTO office, the job of the Assistant Engineer is to manage things in the office, and the RTO Judicial Servant is meant for the cases related to law and order.
The detailed job responsibilities and salary for the job profile of the RTO officer will be discussed late r in the article. In all, RTO officer is a great job for those aspirants who are after a government job but aren't too keen to go for hard to apply or job profile with tough to fulfill prerequisites.
Job responsibilities of an RTO Officer
Before moving ahead, let's talk in detail about the job responsibility of the RTO officer. And though there are different categories of an RTO officer that have very specific types of roles, we are going to talk about the roles of the RTO officers in general. This will help you choose the right option according to your preference.
Typically, the RTO office is responsible to make the citizens follow the Motor vehicles Act. As an RTO Officer, you are appointed to provide the following services.
Driving license
Vehicle Registration
Pollution Test
Insurance
Besides these, there are a few more things that you will explore after the appointment to perform as an RTO officer. So, if you were after a responsible job that pays you well, the RTO officer job profile will perfectly suit you.
So, these were the specific responsibilities that an RTO officer has to monitor. The different categories of the officers in an RTO office perform these operations to make things well-managed and easy for the citizens as well as the administration.
Eligibility Criteria for becoming an RTO Officer
Eligibility criteria differ heavily according to the post you are applying for. RTO Officer post is divided into three categories. Let's have a look at the eligibility criteria and other prerequisites of these posts so that you caneasily prepare yourself for the right post at the right time.
Should be an Indian Citizen
Age Limit: 18-37
Educational Qualifications: Graduation from a recognized institute/Diploma or equivalent
Should be an Indian Citizen
Age Limit:21-35
Educational Qualifications: Bachelor's Degree in Civil or Mechanical Engineering from a recognized university
Should be an Indian Citizen
Age Limit:21-35
Educational Qualifications: Bachelor's degree in Law with at least 55% marks
These are the general prerequisites for the different posts in RTO Office. Age and educational relaxations are there depending on different conditions. In order to know about this, you should refer to the website and advertisement of the Public Service Commission of your state.
Step-by-step procedure to become an RTO Officer
Here, we are listing the detailed step-by-step guide to becoming an RTO Officer. Have a look at the guide and then follow it to become a reputed RTO officer.
Step 1: Make sure that you fulfill the educational qualifications and are in the age limit of the post you are applying for.
Step 2: Fill the form for the post and prepare for the written Examination
Step 3: After clearing the written examination, you will need to pass the physical/medical examination followed by an interview.
Step 4: After this, you will be posted in the RTO office according to your state's procedure of appointment of RTO officers.
Exam pattern and syllabus to become an RTO
The RTO Exam is generally divided into three phases. In this section, we are going to talk about the RTO Examination in detail.This will help you prepare and emphasize important topics that have better weightage in the examination.
The first phase of the RTO examination is the written one. The paper has a duration of 2 hours and the maximum mark is 200. The topics you can prepare for clearing the written phase of the RTO exam are
National and International current affairs
Indian History and Geography
Economics
Social development
General Science
English and regional language
The next two phases of the selection are the Physical/medical test and the interview.
Preparation tips for the entrance exam
As said, the RTO examination is divided into several phases, and in order to become an RTO Officer, you need to clear them all. For the readers who are looking forward to clearing the exam, it is extremely important to prepare for each phase strategically. Here are some tips and tricks that can help you get through each phase with ease and become the RTO Officer
Tip 1: Join an online or offline group of students who are preparing for the same exam. This will help you know about the details of the exam and know the latest information that can help you prepare for the exam in a better way.
Tip 2:Another thing that you can do is to get a book that is primarily intended for the RTO and other similar competitive examinations. Books can be extremely beneficial to know about the latest exam pattern and mock test papers to practice yourself to clear the exam.
Tip 3: Invest money in the general awareness and current affairs books. These can help you achieve additional knowledge about the things happening around the world and get a great score in the current affairs section of the written exam.
Tip 4: Pay equal attention to physical and mental fitness. This will help clear the physical/medical examination phase of the RTO examination.
By keeping these four tips in mind, you can be assured of getting a good score in the exam and better chances to get a good post.
Salary Expectations and other perks
RTO officer is a grade B rank job profile and if you are looking for a decent salary and a great reputation, this is the post you need to try for. Typically, after you have been appointed as an RTO officer, the salary will range roughly around 40,000-60,0000. Also, this depends on the state you are posted and the post you are in.
In all, the RTO officer is a reputed job profile and if you are looking for a government job that pays well, the RTO officer will be a great option to go with.
Ideal characteristics of the candidate for RTO job profile
Like any other government/private job, the RTO job profile also has some ideal characteristics to look for. IF you are willing to become an RTO officer, there are a few important behavioral and personality aspects that will help you achieve a better position and satisfaction in the job.
Job responsibility & dedication
It is essential for an RTO officer to perform the duties with perfection and complete dedication. So, if you have this in you, you can become an RTO officer with better dedication towards the job assigned to you.
Ability to work under pressure
Many times, the RTO officers have to work for longer hours to maintain better road management and traffic. So, it is essential that you can give your 100% even while working under pressure.
With these characteristics, you can easily become a reputed RTO officer and earn better respect than others.
Conclusion
So, if you are looking to become an RTO officer and are looking for legit information, then the above-stated points and preparation tips are going to help you a lot. With the legit information about the field, you can plan and get yourself prepare to become an RTO officer. Keep the things mentioned here in mind and you are going to soon accomplish your dream of becoming an RTO officer.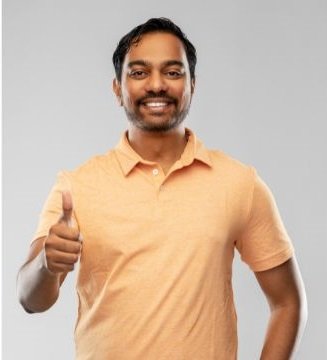 Rahul Kumar is a passionate educator, writer, and subject matter expert in the field of education and professional development. As an author on CoursesXpert, Rahul Kumar's articles cover a wide range of topics, from various courses, educational and career guidance.