We have a number of security forces in India, and among all those, NSG or the National Security guard is the top. India is one of those powerful countries that has the best security forces and military units. This team of Commandos will be given rigorous training to handle any kind of security issues or terrorist attacks that happen to India. They are not usually used in all kinds of situations. They are only trained for handling special situations where there is no scope for any error or failure. NSG Commandos are the best, and they are also called Men in Black or Black Cat Commandos.
There are many people who aspire to be part of this very talented team of commandos. That rigorous training is definitely going to be the toughest job, but it is all worth it. You will be able to become part of the NSG team and become a commando. So, if you also aspire to become an NSG Commando in India, then this article is going to help you. We have provided a little but very useful information that can help you know more about how to become NSG Commando in India.
What is National Security Guard?
If you are new to the word National Security Guards, then you should know that it was first formed in the year 1984. This is a group of commandos who deal with counter-terrorist attacks or anti-terrorist attacks. It comes under the Ministry of Home Affairs Unit (MHA). This unit was formed only for "Operation Blue Star," which was about protecting the countries from the inner disturbances created after any terrorist attack.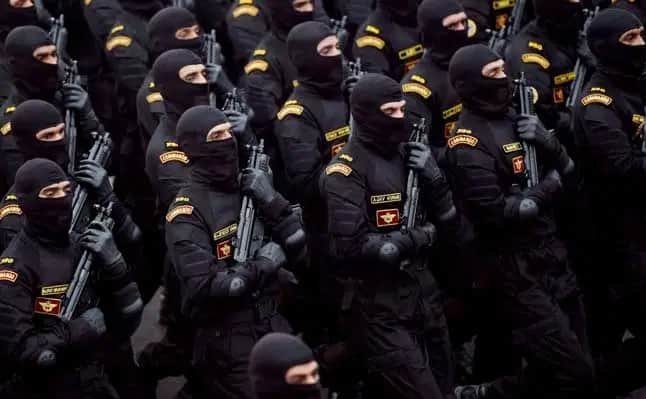 The process of recruitment is not very straight or simple. The selection process is considered to be one of the toughest, and so you will have to be prepared well if you are planning to take up NSG Commando as a career. One of the most important eligibility criteria that you need to meet if you wish to part of NSG is you should have worked for Indian defense forces. Indian Army, or it can be CISF, CRPF, SSB, or BSF, which are called the Central Armed Police.
Why was NSG created in India?
NSG, or the National Security Guard, is a team of expert forces that is prepared to handle the counter-terrorist activities in India. Their help is taken only in some exceptional cases. They are not made to take over any duties of the para-military forces or State Police. They have their own jobs to do.
These teams will handle sea, land, air hijacking, Post-blast investigations, Bomb disposal, and handling the major hostage situations. So, there are so many major operations that were handled by the NSG commandos for such a long period.
Eligibility Criteria:
If you wish to get selected for NSG Commando, then you will have to first know about the eligibility criteria for it. It is very important that you meet all the eligibility criteria mentioned below.
You should have completed your graduation in any discipline and from a recognized university or college.
Only citizens of India are allowed to become NSG commandos.
You should have worked for the Indian Army or Central Armed units.
If you have worked in the Indian Army, then you should not have less than three years of experience in it.
People who have worked for Police services should have at least five years of experience in it.
Along with the above parameters, you should also be less than 35 years of age. Anyone who is above 35 is not eligible for this post. There will not be any kind of reservation given to people belonging to any category. You will have to take care of that point as most of the government selections offer relaxation to people belonging to reserved categories.
How to become NSG Commando in India?
It is not going to be an easy process for anyone to join the NSG Commando unit, and not everyone will be lucky enough to go through the rigorous training and still withstand it. It is very important to be part of the Indian Army or at least the Central Armed Police Force like CISF, BSF, ITBP, CRPF, or SSB.
Basically, the NSG has three parts:
SAG – Special Action Group.
SRG – Special Ranger Group.
SCG – Special Composite Group.
Special Action Group or SAG: This is one of the main groups of the NSG Commando team. Usually, all the members of this team or wing are selected from the Indian Army only. These people are used for counter-hijacking operations or counter-terrorist operations after the completion of the training.
Special Ranger Group or SRG: The main focus of this group of Commandos is to protect the VIP of India or VVIP's of India. They can be part of the Indian Army, State Police, or even from the Central Armed Police Force. The best men are selected from the teams.
Special Composite Group or SCG: This is another special operations team of NSG Commandos. They are usually used only for Counter-terrorist operations in a particular place. They are usually deployed in places where a lot of terrorist attacks are placed. They are deployed in Hyderabad, Mumbai, Gandhinagar, Chennai, and Kolkata.
So, when you get selected for the NSG, you will be deployed as a Commando in any one of these Wings to serve your country.
Process of selection
Now let us have a look at the selection process for NSG Commandos. Like we already discussed, it is not going to be an easy task for you to complete the training that is given to anyone for the Commando job, especially if you wish to become a Black Cat.
There are three stages in the selection process for NSG commandos:
Pre-selection Criteria
Selection and Initial Qualification training process.
Advanced NSG Commando Training process.
Pre-selection Criteria: In the Pre-selection Criteria, the Ministry of Home Affairs has laid down certain pre-requisites for the NSG Commando post:
You should have at least three years of service experience if you are from the Indian Army, and if you are from the Police force, then you should have at least five years of experience.
You should be an Indian citizen.
You should not have crossed 35 years of age.
You should meet all the physical standards and also all the mental standards that are fixed by the MHA.
You should be able to produce the service report for the selection process to get started.
This is just a set of common things that are checked for shortlisting the candidates. Apart from that, you will also have to undergo a few more physical and psychological tests as part of the pre-selection criteria.
Selection and Initial Qualification training process: This process of training is done in two different phases – Basic training and then advanced training. The entire process of training is going to last for 14 months duration. You will have the basic training for five months, and then you will have to continue the advanced training for another nine months. The training is conducted 50 kms away from Delhi at Manesar, in Haryana. This is done at the National Security Guard training center. The training will be provided in 26 different elements. It is a very challenging training process, and most of the people drop off; 70 percent to 80 percent of people drop off from the training.
Advanced NSG Commando Training process: The next and final stage of the selection process is this. It is going to be training for another nine months. They will be trained in many important aspects of national security. They are trained in knife combat, unarmed combat, bomb disposal techniques, intelligence gathering, surveillance, mirror shooting, reflex shooting, rapid shooting, and specialized infiltration techniques. Once this training is completed, they will have to undergo specialized training. Sometimes they are even sent to Israel for special training. They will serve as the NSG Commandos for at least three to five years before they actually return back to the organizations from they came, like the Indian Army or Central Armed police force.
Salary structure for NSG Commando
One of the best things that you will be able to enjoy when you are part of the NSG Commando wing is the special position that you get. You are the best team of Army or security force that India has, and you are one of the best teams across the world. Based on that, you can expect a good salary package along with some extra perks as well. An NSG Commandos salary is high, and it is somewhere between Rs 10,00,000 to Rs 12,00,000 per annum.
So, this was some useful information about how to become an NSG commando. The training process is very tough. More than 80 percent of the candidates get filtered during the training process, and that explains how tough it is going to be. You need to prepare yourself mentally and physically if you wish to get into the NSG commando training in India.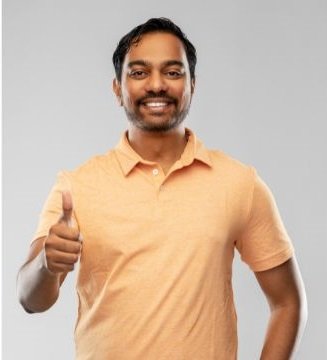 Rahul Kumar is a passionate educator, writer, and subject matter expert in the field of education and professional development. As an author on CoursesXpert, Rahul Kumar's articles cover a wide range of topics, from various courses, educational and career guidance.