The development of electronic products, systems and other programs by applying the principle of electronics, electromagnets, electricity is part of an Electrical engineer. No doubt that engineering is a wide field and you can choose plenty of streams in the physics field particularly.
Electrical engineering is the domain of engineering in physics but is the emphasis on dealing with the phenomenon of electricity. Becoming an electrical engineer in India is a widely loved choice based on the fact that it is an excellent paying job field. Anyone with a keen interest in electronic devices can choose this steam.
The main part of work is checking the performance of the electronic appliance, risk assessments, ensuring compatibility, safety and stands and many other jobs. Meanwhile working on appliances, conducting new research and developing a better solution to existing problem plays an important role.
The student with a science background in class 10+2 can easily look for several courses to attain the position of an electrical engineer. Meanwhile working in this industry is tough based on the increase in competition, choosing the optimal course, college and recruiting company can help in growth to many.
Being selective with courses in the early days will come in handy to freshers. If you are willing to be an electrical engineer and you have completed your higher secondary education, this guidepost is the perfect one for you. Electrical Engineer is a job profile with excellent pay scale and many reputations in the industry, it is also an interesting job for sure.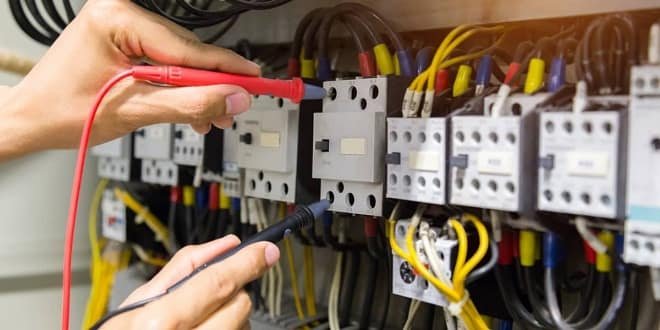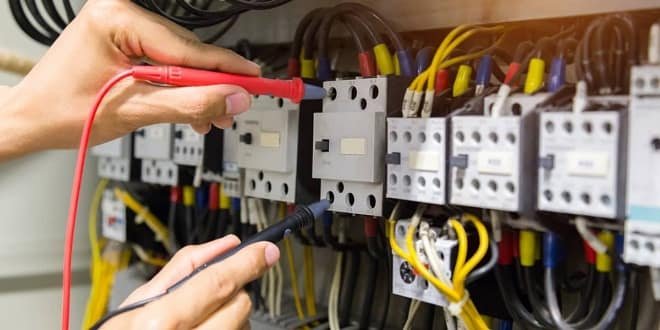 There are new challenges to focus on and the job becomes inspiring. Many students want to consider opting for the same course. So, here we are mentioning all the approaches to become an electrical engineer, eligibility criteria, top colleges, recruiting companies and other side aspects. Let's get started –
Approaches and Eligibility Criteria
To become an electrical engineer, one can easily consider going with a various number of courses. Or, choose the below-given options to make things easier. Choosing the top courses like B.Tech are always optimal to secure a career with ease. On the other hand, becoming an engineer seems and following the journey is also flawless if you have obtained good aggregates during the course.
Diploma in Electrical Engineering
To get a low-tier degree, candidates can focus on pursuing a Diploma in Electrical Engineering. It is a three-year course and its focus on the learning of electronic appliances, maintenance, their working and electromagnetic topics. After the completion, of course, students can focus on higher-level courses in the same field to harness their knowledge or they can apply for the job.
Eligibility –
The candidate must have passed class 10 or class 12 from a recognized board.
Minimum aggregates in secondary or higher-secondary education are at least 50%.
There is an entrance exam test or an interview round conducted by the institution that every eligible student have to clear.
Students who have passed class 10+2 can consider better courses which will take one extra year to achieve the goal of becoming an electrical engineer.
B.E. In Electrical Engineering
Bachelor of Engineering is a full-time course and it is made for a student who wants to learn the core concept of electrical engineering. This is a four years program and it is divided into an eight-semester system. By each passing semester, the student learns about the fundamentals and move to the core working of appliances. After completion of BE in Electrical engineering, ME in electrical engineering seems like an optimal course to take into consideration.
Eligibility –
Student must have passed class 10+2 with 50% or above aggregate from a recognized board.
Applicant student must have science stream in the higher-secondary education with subjects Chemistry, Mathematics and Physics.
An entrance exam test is required to clear for a reputed institution like IIT, BITs etc. Some college enrols students based on the merit and the cut-off list also.
To pursue an ME in Electrical Engineering, students must have an under-graduation degree in the same or relevant stream.
B.Tech in Electrical Engineering
B.Tech is also a full-time course and it is divided into eight semesters. Throughout the four years of this course, the student will emphasise on application of electronics. This under-graduation course curriculum revolves around electronics, and electromagnetism in daily appliances. While pursuing the course, there are additional subjects to learn about the basics of chemistry and chemical properties. After pursuing this course, the student can consider going for a post-graduation program in a similar field to harness more knowledge and increase the chances of placement.
Eligibility –
Student can pursue B.Tech after passing class 10+2 in the science stream with subjects Physics, Chemistry and Mathematics.
Applicants must have scored 50% or above aggregates in higher secondary education.
Similar to BE in an Electrical engineering course, students are required to pass an entrance exam test to get admission to a top institute.
A candidate who has pursued an under-graduate degree can consider the M.Tech in Electrical Engineering as if they have aggregates above 50%.
Integrated M.Tech in Electrical Engineering
Integrated courses are designed to reduce the wastage of time when you are sure that what you want to pursue. If you want to become an Electrical engineer and you pursue B.Tech in Electrical Engineering and do the same with M.Tech, then you are spending four and two years to become electrical engineering. Studying for six consecutive years might seem tough. So, Pursuing Integrated M.Tech will be an excellent choice.
Integrated M.Tech in Electrical Engineering is a five years course and it is divided into ten semesters. Throughout the course, you will learn about electronics, appliances, the working of electromagnetism and other topics. From studying to applying the principles, learning about the core concept is taken into consideration.
Eligibility –
Candidates must have scored above 50% aggregates in class 10+2 from the science stream. The subjects must be physics, chemistry and mathematics.
Candidates are required to appear for an entrance exam test to get admission to top engineering institutions of the country.
Usually, the top college select candidates based on merit and entrance exam list. There are interview rounds that applicants have to clear.
Which Course to Choose?
Choosing the diploma program is less suggested to students who have completed their 10+2. But, if you have completed class 10 with good aggregates and want to pursue a diploma course then it is the best choice. You can get excellent job packages and the placement rate is also optimal based on the demand.
Among all the mentioned courses, you might feel like B.Tech and BE seems like the same course. So, what's the difference. Putting in simple words. B.Tech program is a blend of majorly theoretical and lesser practical knowledge whereas BE course is more about having practical knowledge. The subjects are different for BE because students are considered to be good in theoretical knowledge.
However, if you want to go with a course that makes you an electrical engineer right after completion of the course, then pursuing an integrated M.Tech in Electrical Engineering will be the perfect choice for many. This is a long course but if you compare the span of the under-graduate and post-graduate program, the time spent in integrated M.Tech is lesser.
Fees of Courses
As mentioned earlier, there are different approaches to the courses you are selecting, different course will have different fees. To get an estimate or lump sum fees amount, you can take a look at the below-given list for top colleges –
Diploma in Electrical engineering fees per annum is between 20,000 Rs to 50,000 Rs.
Fees to pursue BE or B.Tech in electrical engineering will be between 50,000 Rs. to 1,00,000 Rs per annum.
Tech or ME courses fees for Electrical engineering among top college is 1,00,000 Rs. to 2,00,000 Rs. per annum.
Integrated M.Tech in electrical engineering fees is between 70,000 Rs. to 1,50,000 Rs. per annum.
Based on the institution, selected subjects, and other aspects, the fees might vary. However, the fees in top colleges still fall under this category.
Top Recruiting Companies for Electrical Engineer in India
Many companies in India are focus on the electrical segment of the market and having a great time with sales. Such high-scale companies are offering stability and excellent package to their electrical engineers. So, you can choose companies from the below-mentioned list and apply for the job –
Havells India Ltd
BHEL [Bharat Heavy Electricals Limited]
Orient Electric Ltd
ABB India Ltd
Bajaj Electricals Companies
V-Guard Industries Ltd
Siemens Ltd
Crompton Greaves Consumer Electrical Ltd
Polycab India Ltd
Finolex Cables Ltd
Working in any of these companies can help you have excellent growth and get excellent packages in future. Make sure that you choose the right company based on locality, their history in growth and other aspects.
Is Electronic Engineering a Course with Scope?
As you can find that the demand for electrical engineering is on the verge and demand might short in future. However, many upcoming technologies require electrical engineers. Why? From the development to the monitoring process of electronic parts of machinery, the need for an electronic engineer is high.
Electronic vehicles, EV in short, are high in demand since Tesla offer completely electronic vehicles with eye-catchy features. The pilot mode on Tesla drive automatically and the world is looking forward to electronic vehicles and the government is also willing to fuel this technology to reduce global warming from petrol/diesel pollution.
Many companies like Mahindra and others are developing new EVs and the situation is the same throughout the world. So, the scope might not seem after completion of course, but it is easy to say that looking five years in future, EVs will be in demand. The demand for Electrical engineer will be at a peak again.
So, you can also be optimistic about the future and look forward to pursuing this course now and gain experience working in top-tier companies of India.
Conclusion
Based on your current qualification, you can figure out the path from the different approaches we mentioned. It would the best idea to apply for dedicated programs like B.Tech in Electronic engineering. The growth is high and pursuing top-tier level courses increase the chances of placement to candidates.