Artificial Intelligence, AI in short, is said to be the future of technology and all the developments. AI is playing a crucial role in automation, reducing the need for manpower, and eliminate any possible errors. All the tech giants like Google, Apple, Microsoft, Tesla, etc., are focused on developing new products and using AI to better their software, programs and other digital interfaces.
The question that comes to mind is, what's AI and why it is high in demand? To put it in perspective, you can look at a human baby. While learning to walk, the baby falls and try different things. In the end, the baby learns from mistake and start walking automatically. In a digital program, a computer learns from the experience and by doing the same task with a different approach.
There are many tests and working of AI videos that you can find online at YouTube and other video streaming platforms. AI is helping the development process and making things faster. In the latest Google I/O which was held in May 2021, Google announced numerous updates and all of them are focused on improving the interface.
All the updates are based on AI, and Google also announced their new product called LaMDA. So, you can see, where the world is heading and the need for AI Engineering. Pursuing a course to become an AI engineer seems like the most adequate choice based on the current era. The journey to becoming a successful AI developer is long and stuffed with challenges.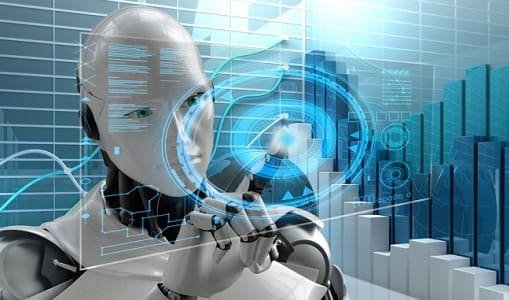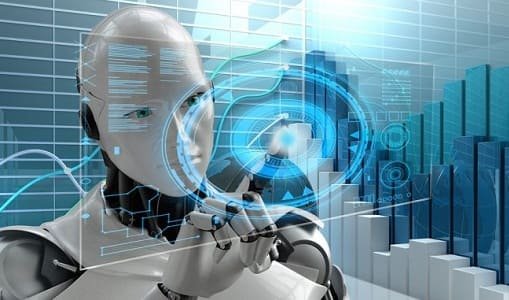 To conquer your goal of becoming an AI Engineer, choosing the right stream at an early age would be a perfect choice. Based on qualification, one can consider several approaches to become an AI engineer. Here we are explaining all the ways to become an AI engineer and all the side aspects for interest students pursuing from India.
Approaches and Eligibility
Interested candidates can focus on pursuing Artificial intelligence and data science course after class 10+2. There are five different courses that you can take into consideration. No doubt that the election will be different based on the course, you are choosing. Let's take a deep dive –
B.Tech in Artificial Intelligence
B.Tech stands for Bachelor of technology, and it is a four-year program. Interested candidate can opt for B.Tech in artificial intelligence. This course is divided into eight semesters, and the curriculum follows the latest trend of developing AI programs and learning about the working. If you are willing to be an artificial intelligence engineer, it would be an excellent choice to choose this course over any other.
Eligibility Criteria –
Student must have passed class 10+2 from a recognized board to pursue B.Tech in AI.
Candidate must have science stream in class 10+2 with subjects Physics, Chemistry, Mathematics and Computer.
Entrance exam tests are mandatory among the top institutes like IIT, BITS, etc. So, passing the entrance exam test and making rank in the cut-off list is crucial.
There is an interview round to test the knowledge before selecting the desired stream in college.
To pursue masters, students would need at least 50% aggregates in the bachelor's program.
B.Sc in Programming & Data Science
B.Sc stands for bachelor of science, and it is a three years course program. Interested candidate can pursue B.Sc. in Programming and Data Science to become an AI engineer in the pharmaceutical industry. This course is divided into a six-semester system, and students will get theoretical and practical knowledge. After completion of the course, students can consider M.Sc in Programming and Data Science to enhance their chances of placement. The scope gets better for the student who has a master degree.
Eligibility –
The candidate would have to pass class 10+2 at least 50% aggregates, and he/she must have a science stream earlier.
Top colleges require entrance exam test to enrol for the course. However, the eligibility for B.sc might change based on the college.
To pursue a master of science course in the same field, students need above 50% aggregates in the B.Sc or relevant course.
Bachelor of Data Science
Under the domain of computer science course, Bachelor of Data science is an optimal course that candidates can consider. This course is focused on the learning of business analytics, artificial intelligence, and computer science. The learning of big data analytics, statistics, machine learning and such other aspects are taken into consideration during this course. There is a large amount of real-world data taken into consideration. Students can pursue a Master of Data Science after the completion of the course and look forward to enhancing the chances of placement.
Eligibility –
Candidate willing to apply for the bachelor's program must have passed class 10+2 from a recognized board.
Student must have obtained at least 50% aggregate in Physics, Chemistry, and Mathematics subject so the stream must be science earlier.
An entrance based examination is conducted by the top colleges to select eligible students for the course.
To pursue a master program, the student would have to score on the cut-off list to get selected for Master of Data Science.
Bachelor of Technology in Computer Science
B.Tech in Computer Science is an alternative option to B.Tech in AI. It is a slightly different course of four years, and it is also divided into the eight-semester system. Student willing to pursue this course would have to gain at least 50% of the above aggregates in higher secondary education. This course teaches about computer science programs, coding, and such other stuff which can lead to learning of AI. After completion, of course, the student can consider post-graduation in the respective subject or change from computer science to AI course.
Eligibility –
The four-year program of B.Tech Computer science requires the student to have profound knowledge of computer.
Candidate must have passed class 12 with subject Chemistry, Physics and Mathematics from a recognized board.
Candidate at least has 50% or higher marks in key subjects like Physics, Chemistry, Mathematics and Computer in schooling.
Passing an entrance exam test is crucial to pursue further course. Some colleges require higher aggregates at the same time.
To pursue the master program, a degree in the bachelor from a recognized university or institute is mandatory. The student also has obtained 50% or above aggregates.
Bachelor of AI & Data Science
Bachelor of Artificial Intelligence and Data Science is a dedicated program and it is designed for students who want to work in the analytic part of computer science. It is a three years program and becoming an AI engineer is possible after the completion of this course. This course is divided into six semesters, and each semester will help you gain the basic knowledge of AI and then heading toward gaining more knowledge in coming up with better ideas. Master of AI and Data Science is the post-graduation program that student can pursue after this particular course.
Eligibility –
Applicant must have passed higher secondary education from recognized board from science stream.
Attaining at least 50% or higher aggregate is mandatory to get enrolled in a top college or institute.
The candidate must pass the entrance exam test conducted by the state-run college or institute.
Students with a Bachelor degree can apply for the Master of AI and Data Science program for better scope.
Procedure to Apply
Artificial Intelligence is a full time-course, and it can be learned through various streams. If you are willing to learn AI and want to become an AI engineer, you can choose between five different courses that we have mentioned earlier. The procedure might vary a little bit, you can get to learn the path through below given steps –
To apply for the AI course, interested candidate can find several approaches. Among all those options, pursuing B.Tech in Artificial Intelligence is one of the optimal course to take into account.
Once you have completed your class 10+2 studies and passed from optimal aggregates (above 50%), chances are higher that you can find a great college and faculty for further studies.
If you want to study in the top universities or institutes, going with IIT and BITS will be a perfect choice. These colleges have produced the highest salary getting candidates, and the top recruiting companies also prefer these colleges.
During the selection of college, you can consider locality and find an adequate foundation. However, considering faculty, campus, side perks, and other benefits would be the best choice for every student.
To get admission to a top institute, you can fill the entrance exam form for JEE, BITS, VITEEE, etc. Mostly the entrance exam forms are out before the class 12th board examination.
Passing the JEE Mains examination will make you eligible for the JEE advance exam. Passing both tests will make you choose the faculty of choice. You will be interviewed and you are allowed to choose the faculty based on the number of seats available in the institute.
After getting admission to college and completing your undergraduate degree, you can consider the post-graduation and doctorate program to embrace your knowledge and skills. Now it is all about getting the job, and most recruiting companies select candidates in this stage. The student with excellent skills, adequate knowledge, confidence and communicational skills are more predisposed to get the job.
Alternative –After completing the course under and post-graduate program, you can work as a freelancer. Or prepare an eye-catchy resume to try in some top companies. The salaries in most companies will be based on your skill and experience. It is not a bad idea to get recruited at low wages because as you gain experience, you can shift to different companies for better salary packages.
Fees of Course
There are five different approaches that an individual can consider opting for the AI course. While studying the different course, the syllabus will be different, and the fees also vary based on the length of the program. Here is a basic estimate of the fee structure that can make you understand what will be the fees.
For a certificate-level program, candidates will be paying INR 20,000 to INR 50,000 per annum.
The diploma based AI Courses are for two years and the fees for the complete course is between INR 40,000 to INR 1,50,000.
Pursuing a Bachelor of Technology is the best way to become a professional AI Engineer. The fees per annum are between INR 1,00,000 to INR 1,50,000.
The post-graduation program fee for M.Tech or M.Sc. courses is between INR 60,000 to INR 2,00,000 per annum.
Fees will vary based on the institution, the subjects you opted for and other expenses. Usually, most students have to shift from one town to another to get better faculty. In such cases, the hostel fee also adds to the complete program.
Top AI Institution for Under-Graduation and Post-Graduation Courses
India has several incredible colleges with excellent faculties. Choosing any of the colleges from the list will be a top-notch choice to make a career as an AI Engineer. The list is based on popularity, an excellent record in producing AI engineer and several important aspects. Have a look –
Indian Institute of Technology, Bombay (IIT Bombay)
Indian Institute of Information Technology and Management, Trivandrum (IITMK)
University of Hyderabad (UoH)
Indian Institute of Technology, Madras (IIT Madras)
Indian Institute of Science, Bangalore (IISc Bangalore)
Indian Statistical Institute, Kolkata (ISI Kolkata)
Amity University, Noida
Chandigarh University, Chandigarh (CU)
It is not about the faculty only. Your interest in the course and becoming an AI Engineer also matters. So, choosing a less popular college but scoring excellent aggregates in the program still make you eligible to get an AI engineer job with an excellent package.
Top Recruiting Companies/Firms for AI Engineer in India
These are some of the top companies that you can prefer and become an AI engineer. These companies have a record of developing products related to AI and have a phenomenal space in the Indian market.
Nevin Infotech
SPEC INDIA
Mrmmbs Vision
Tech Striker
Venture Technologies.
Accubits Technologies Inc
Getting recruited in a start-up is less impressive but for knowledge and growth, it's the best choice.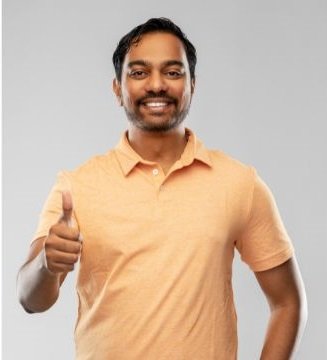 Rahul Kumar is a passionate educator, writer, and subject matter expert in the field of education and professional development. As an author on CoursesXpert, Rahul Kumar's articles cover a wide range of topics, from various courses, educational and career guidance.