Are you someone who wishes to manage the external affairs of India? Are you interested to be a part of the executive branch of India? If yes, then you can become an IFS officer. The full form of IFS is, Indian Foreign Service Officer. Candidates who wish to pursue this career option firstly must have appeared in the Civil Services Examination which is conducted by UPSC every year. To become an Indian Foreign Services Officer, candidates need to qualify for the preliminary exam, Mains examination and Interview Round. After the appointment, the IFS officer will get lots of luxurious benefits and also tackle the unique challenges.
 Who is IFS Officer?
An IFS officer is a representative of India who shapes the foreign policies and manages the Indian missions. He or She is recruited by the Indian Government on the recommendation of the Union State Public Commission (UPSC).  The post of IFS officer is specially designed to systemize the insight collection and record secret services within and outside the territory.
Roles and Responsibility of ISF Officer: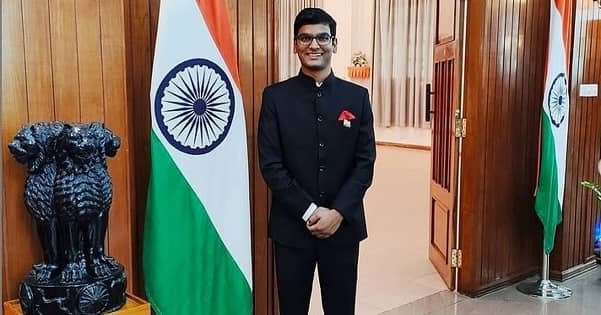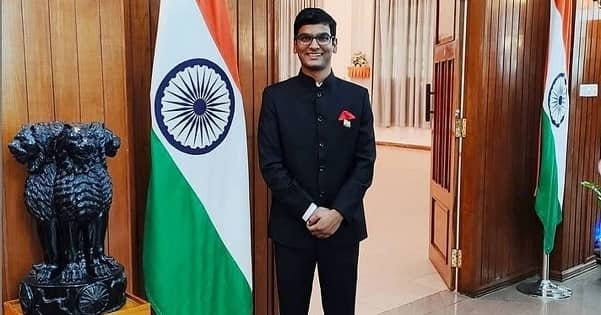 The major role and responsibility that an IFS Officer should obtain as per the following-
An IFS officer should manage and maintain the diplomatic affairs, Trade and Culture Relations outside the country where they are named as a negotiating officer.
He or should is responsible to frame and implementation of policies between India and the country where they are posted negotiating an agreement.
To serve India on the International Platform in its Embassies like United Nations, International Organizations and high-level commissions.
Work as a representative on the global level of conferences.
The role of the IFS officer is to defends India's economic system where they are named.
He/ She play a vital role in, Nurturing and improving the new relations between the India and Foreign Country.
An IFS officer must have to frame and develop Indian external/foreign Policy and improves the diplomatic relations, legal matters, publicity, administration, regional grouping etc. outside the country.
An IFS officer has the power to hold an MEA officer.
How to become an IFS Officer in India?
.Candidates can join an IFS officer post after cracking all three stages and must have fulfilled all requirements that we are mentioned below-
Citizenship/Nationality:
Candidates must be a –
Citizen of India or
The subject of Nepal or
The subject of Bhutan or
Apart from this, a candidate who belongs to the Tibetan community and came to India to become a permanent citizen before January 1, 1962, can also apply for the IFS UPSC exam.
An aspirant who belongs to Pakistan, Sri Lanka, Burma, East Africa etc and who came to India to become an Indian citizen can also apply for the IFS UPSC exam.
Academic Qualification:
Candidates must have passed their 10+2/equivalent in any stream from a recognized board/institute.
Candidates must have scored at least 50% of marks in 10+2.
Age Requirement:                   
To make a career as an Indian Foreign Service Officer you have to fulfil the age requirement also
The Minimum age is 21 year.
And the Maximum age is 31 year.
Relaxation limit for SC/ST, OBC category should be applicable.
Relaxation Limit:
Relaxation Age Limit for SC/ST aspirants – up to a maximum of 5 years.
Relaxation Age Limit for OBC aspirants – up to a maximum of 3 years.
Relaxation Age Limit for those candidates who belong to Jammu and Kashmir – up to a maximum of 5 years.
Relaxation Age Limit for Defence Services Personnel – up to a maximum of 5 years.
Relaxation Age Limit for a handicapped person, blind person, orthopedically person – up to maximum 10 years.
Number of Attempts for Different Categories:
General Category – maximum 7 attempts are acceptable for this category candidate.
Scheduled Category, Scheduled Tribe – no restriction for this category
Other Backward Class – Maximum of 9 attempts are acceptable for this category.
Selection process:
Candidates must have qualified the all three stages to become an IFS officer.
Preliminary examination: Candidates can apply online via UPSC official website or offline. It is an objective type examination that includes multiple-choice questions. The preliminary exam has obtained two paper-
Paper-1: Duration ( 2 Hour): Total 200 Marks
Paper-2 : Duration ( 2 hour) : Total 200 Marks
Syllabus of Paper-1
Current events of national and international importance.
History of India and Indian National Movement.
Indian and World Geography: Physical, Social, Economic Geography of India and the World.
Indian Polity and Governance-Constitution, Political System, Panchayati Raj, Public Policy, right issues and current affairs etc.
Economic and Social Development: Sustainable Development, Poverty, Inclusion, Social Sectors Initiatives and Demographics.
General issues on Environmental Ecology, Bio-diversity, and Climate Change
General Science.
Syllabus of Paper-2
Comprehension
Interpersonal skills including communication skills etc.
Logical reasoning and analytical ability
Decision making and problem-solving
General mental ability
Basic numeracy (numbers and their relations, orders of magnitude, etc.) (Class 10th level), Data
Interpretation (charts, graphs, tables, data sufficiency (Class 10th level) etc
Main Examination: The shortlisted candidates can go to the next stage which is the Mains examination. This stage is divided into 9 papers. The questions in this exam are explanatory types.
Paper- A: 300 Marks
For Paper A, candidates need to choose one language from the languages which are mentioned in the 8th schedule in the constitution.
Paper- B: 300 Marks
For Paper B, candidates need to prepare for English Language (Comprehension, Usage and Vocabulary, Precise Writing).
Paper- 1: 250 Marks (Essay Writing)
Paper-2: 250 Marks (General Studies 1- Indian Heritage and Culture History and Geography of the world and Society)
Paper-3: 250 Marks (General Studies 2 – Governance, Political, Constitution, Social Justice and International Relations)
Paper-4: 250 Marks (General Studies 3 – Technology Economic, Bio-diversity, Environment, Security and Disaster Management)
Paper-5: 250 Marks (General Studies 4 – Aptitude and Integrity, Ethics)
Paper-6: 250 Marks (Optional Subjects – Paper 1)
Paper-7 250 Marks (Optional Subjects – Paper 2)
List of Optional Subjects:
Candidates need to choose one of the following subjects-
Anthropology
Botany
Chemistry
Commerce and Accountancy
Economics
Agriculture
Animal Husbandry and Veterinary Science
Electrical Engineering
Law
Management
Mathematics
Medical Science
Geography
History
Physics
Political Science and International Relations
Public Administration
Interview/ Final Group Discussion:
This is the final stage to be an IFS officer. Qualifying candidates will be interviewed by a selected board. Candidates need to be more focused and knowledgeable about worldwide current affairs. The expert team will also judge on the candidate's knowledge. Candidates should also gain their personality and ability to face the interview.
Training:
After qualifying for the UPSC entrance examination candidates will undergo 3-month training at the Lal Bahadur Shastri National Academy of Administrative in Mussoorie. After the successful completion of training, candidates can join the FSI (Foreign Service Institute) in New Delhi.
What are the skills and ability required to become an IFS Officer?
Candidates who are willing to make a career as an Indian Foreign Service Officer must have to hold the following abilities and skills-
Good Communication Skill
Patience
Judgment Skill
Good Analytical Skills
Decision-Making Ability
Leadership Quality
Excellent Knowledge about current affairs and foreign nations
Research Skills
Language Influence
Creative Mind
Determination
Career Path for IFS Officer:
Candidates can appoint as-
Third Secretary ( language Trainee)
Second Secretary
First Secretary
Counsellor (This post will be given after 13 years of service)
Minister (This post will be given after 17 years of service)
Last is Ambassador
The above mention post is allotted based on experiences and ranks wise.
Apart from this, the rank in the IFS service while in India at MEA headquarters-
Under Secretary
Deputy Secretary
Director
Joint Secretary
Additional Secretary
Secretary
Salary of IFS Officer:
IFS post is a reputed post that offers lucrative salary packages to IFS officer. After the intense training, IFS is appointed in Indian Embassies offices across the country.  The post and location will decide the salary of the IFS officer. Infect, such officers who are posted abroad will get foreign allowances according to their post. When it comes to the high commissioner's salary it is approximately RS.1.2 lakh per month. On the other hand, the average salary for a junior level is around Rs. 1.2 Lakh per month. And the senior level post salary is around Rs. 1.5 Lac per month.
The salary may depend upon the position and in which state they are appointed. The salary will increase accordingly experience and ability.
An allowance that is offered to Indian Foreign Officer:
The benefits and salary that are given to the IFS officer have announced under the seventh pay commission. Some of them are-
Household Helpers
Security Guards
Car for Commuting
Accommodation facility of 2 or 3 BHK
Official vehicles
Water facility
Electricity facility
Abroad Study offers to their Kids
Free Phone Facility
Pension
Retirement
Conclusion:
Well, this is a good career option for youth. During this post, you can represent your country globally and resolves various issues. In current years, the requirement of an IFS officer has increased day by day. To Endeavour an IFS career, choosing the right college or institute that can provide lots of advantages. As there are plenty of posts to get selected, it is up to your knowledge and skills that you should achieve. So candidates must have focused on their skill development, work on communication skills and promotes friendship relations on the behalf of the country. We all hope this article will help you to make the right decision.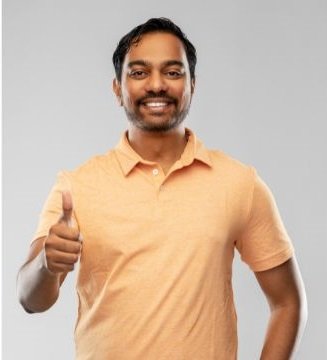 Rahul Kumar is a passionate educator, writer, and subject matter expert in the field of education and professional development. As an author on CoursesXpert, Rahul Kumar's articles cover a wide range of topics, from various courses, educational and career guidance.