Tehsildar is one of the administrative posts and well known at Tehsil or taluka level around the country.  The objective of a tehsildar is to guide subordinates in the revenue department as well as collect revenue through different sources like maintenance. After collecting the revenue it is important to report that at sub-divisional officers, where participating with the senior official is the key job.
Being a tehsildar is a tempting job profile and why it shouldn't be? Everyone wants a dream job in the government sector to develop their country.  The post-Deputy Tehsildar is one of them. A Deputy Tehsildar is a Group b officer who has been selected by State Public Service Commission. The appointment of Tehsildar is done as per requirements. The vacancy of Tehsildar is published every year through state civil services. The primary role of a Tehsildar is to collect revenue, give directions to their subordinates.
Moreover, a tehsildar has the power to hire the Sub-Divisional officers. He is a government servant who represents himself in Gram Sabha. A Tehsildar can manage the various registration process and residence certificates.
What is the eligibility required to become a Tehsildar?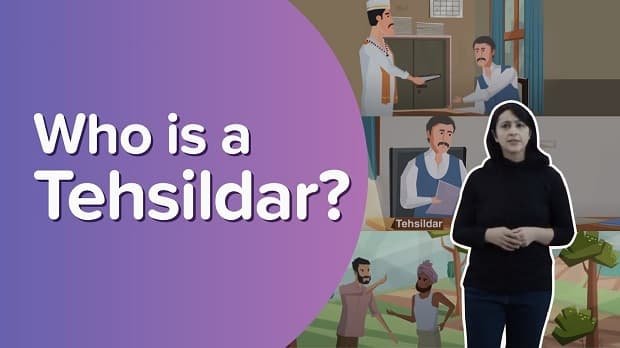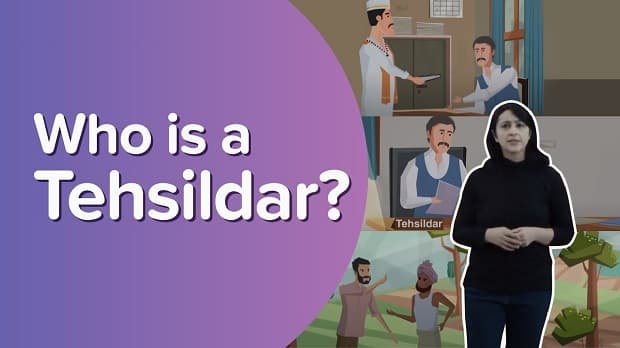 Candidates have to meet with below given requirement to compete for the Tehsildar exam. If they meet this requirement then they can sit in the exam –
Candidate must clear the bachelor's degree in any disciplined subject from a recognized university or any equivalent qualification authorized as such by the Central Government.
The candidate must hold valid proof of graduation such as-a Mark sheet, Degree Certificate.
The candidate must obtain the aggregate percentage in Graduation and mention it while registering online.
All academic qualifications should be authorized by the government of India or by government regulatory bodies.
The candidate must hold the citizenship of India. Nationality is an important aspect here.
Apart from the above-given requirements, there are some other aspects like an age limit.  The minimum age is 20 years and the maximum age is 30 years. Relaxation will be given in under mentioned cases –
Relaxation up to 5 years for Scheduled Caste/Schedule tribe
Relaxation up to 3 years for Other Backward Class (Non- Creamy Layer)
Relaxation up to 10 years for the blind, deaf, and other disabilities person
Relaxation up to 5 years for Ex-servicemen, Commissioned Officers including Emergency Commissioned officers, Short Service Commissioned Officers.
Relaxation up to 5 years for the ordinarily domiciled person in the state of Jammu and Kashmir
Relaxation up to 5 years for those persons who are affected by the 1984 riots.
Under these age relaxations, candidates need a certificate otherwise they won't be able to avail these benefits. You can find that the maximum age is 30 so it would be a better choice to compete in such exams at an early age.
Also Read: How to Become a D.M. (District Magistrate) in India
Selection procedure for Tehsildar
No doubt that Tehsildar is a post of higher responsibility and anyone with a law background would like to fight for the exam. However, the selection procedure is divided into three categories to find the right candidate for Tehsildar Post. The procedure is as follow –
In the first round, Candidates go through the first paper that is all about basic subjects.
The second round is all about passed candidates. Selected candidates from the first exam are eligible for the second exam.
In the final round, students meeting with the cut-off are selected for the interview round.
These three steps help in finding the right candidate for the post of tehsildar.
Tehsildar Prelims Syllabus – First Paper
It would be a better choice to prepare for the prelim paper in advance. There are several subjects that you must study. The syllabus for paper-I is as follow –
Current Affairs
Geography
History
Indian Polity and Governance
Social Development
Economy
Environment and Science
These seven subjects cover a wide range of topics but the curriculum is always available during the exam time. It will help you frame out the important topics of every subject to ensure that you prepare effectively.
Tehsildar Prelim Syllabus – Second paper
There are two exam papers that you have to compete. Students who clear the first exam are eligible to sit in the second exam. The syllabus is much more focused on important topics this time. You should prepare for –
Basic Numeracy
Interpersonal Skills
General Mental Ability
Logical Reasoning
Decision Making and Problem Solving
Analytical Ability
English Comprehension
Communication Skills
There are eight subjects this time and preparing all of these based on the books selected by the exam committee will be a better choice.
Main Exam Syllabus for Tehsildar
It doesn't matter that which one belongs to which state, it has six papers. The two exams in this section are based on language whereas the rest four exams are regarding your knowledge. The syllabus for the main exam is –
Economy of India
Human Resources Development
Science and Technology
Regional Language
History of India (Focus on State)
English Language
Geography
Indian Law and Politics
Agriculture
Human Rights
Besides the fact that you belong to Maharashtra or Punjab, there is a language exam based on the state you belong to. Most states have their mother tongue and the tehsildar needs to have command in the local language.
Note – To increase the chances of getting selected, you can consider checking out the past five years' exam papers. Checking out these exam sheets might not help with current affairs but you can understand the difficulty level and what type of questions are put into the paper.
Interview
After competing in the exam and getting selected based on the cut-off list, there is an interview for each candidate. All the selected candidates will be questions by the interviewee about several wide topics to test their knowledge. Most questions are asked from below mentioned topics –
Current Affairs
Personal Capabilities
Events of National and International Importance
Decision Making and Problem Solving Abilities
These qualities will ensure that if you are eligible or not. Interviewers check all the candidates and find the ones which are capable of tehsildar post.
What's the salary structure for Tehsildar?
Tehsildar Post is one of the reputed posts and it is known for a higher position. The salary of a tehsildar varies from state to state due to the pay structure. However, if you look deep into the topic, you can find that the pay band of a tehsildar is between Rs. 28,000 to Rs. 80,000 till 2021. According to reports, the pay scale is going to rise in upcoming months and the basic salary will be above Rs. 30,000.
Conclusion
Once you start learning about the eligibility factors and start preparing in advance, it becomes easy to crack entrance exams. The competition exams are tough and require plenty of knowledge about the subjects you study. As you start studying at an early age for these subjects (probably after 12th class) then it will be easy for you.
The other option that can come in handy to become a tehsildar is studying Current Affairs and history for several years. Keep on gaining knowledge about the past will be beneficial in such exams and you can be the next Tehsildar. The only issue is, there are limited vacancies every year, and seizing the opportunity is all about preparing effectively.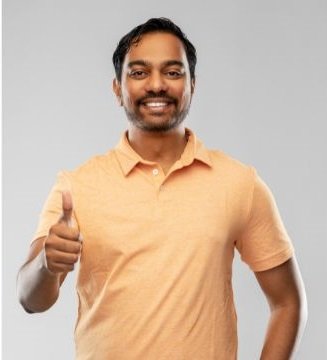 Rahul Kumar is a passionate educator, writer, and subject matter expert in the field of education and professional development. As an author on CoursesXpert, Rahul Kumar's articles cover a wide range of topics, from various courses, educational and career guidance.