A surgeon is a doctor who has specialized in surgery. The surgeon's fundamental responsibility is to carry out invasive and non-invasive procedures on the human body. With the help of these procedures, the surgeon tries to help the patient in getting rid of the disease or help the patient from deformities and injuries. The surgeon has different specializations. You can become a general surgeon, neuro-surgeon, cardiovascular surgeon, plastic surgeon, orthopaedic surgeon, oncology-surgeon or even an eye-surgeon. If you have even been through a medical procedure, you would have noticed that the surgeons have a team assisting them. In addition to this, there is staff, who also makes all the preparations before the surgery can initiate.
The surgeon needs to have an in-depth knowledge of the anatomy and functioning of the body. The surgeon also requires a lot of stamina, precision and agility. Some of the surgeries can be very long, and that is the reason why the surgeon should have good stamina. Having these skills would help the surgeon in performing well. Are you also interested in surgeries? Do you wish to be a surgeon? Well, we are here to offer you with the proper guidance. In this article, we have listed a lot of information about becoming a surgeon in India. Go ahead and check out the sections below, and we are sure that you will be on the right path for your career.
Key Responsibility Areas for a Surgeon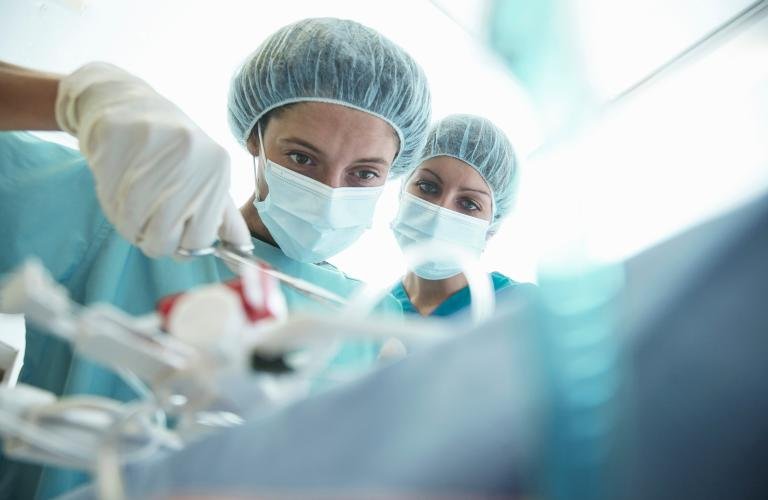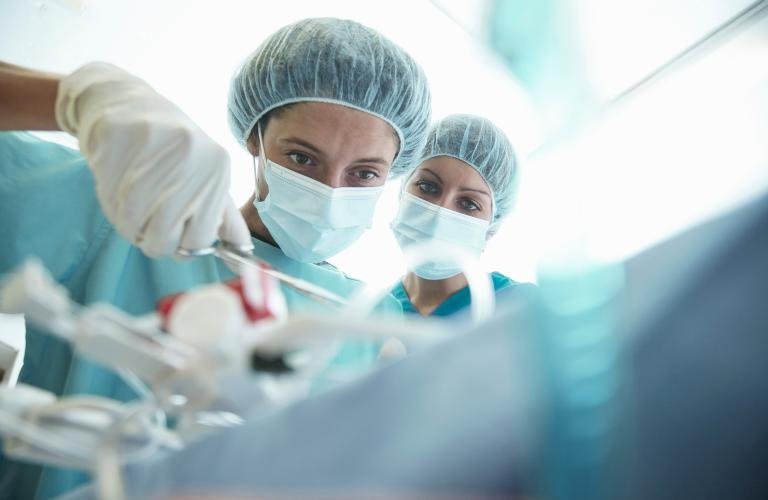 It is essential to understand what you would be doing after you become a surgeon. In this section, we have listed the duties and responsibilities of the surgeon. Check them out below.
The primary responsibility of the surgeon is to understand the medical condition and the history of the patient.
The surgeon must communicate with the patient and help them answer the questions or concerns about their well-being.
The surgeon should be able to recommend the course of treatment and the diagnostic tests to the patient. The surgeon should also do a root cause analysis for the treatment.
The surgeon should go through the test results and diagnosis reports of the patient. The surgeon should also update the patient about the progress of the treatment and his findings.
The surgeon should also share information about post-operative care for the patient. This helps the patient in understanding what he needs to do during the recovery stage.
Skills Required to be a Surgeon
There are multiple skills required to become a good surgeon. Becoming a surgeon is a significant milestone in a doctor's life. You need to be very determined to become a surgeon because it is a very serious job. Apart from the generalized skills, there are a lot of other things that you would need. Check out the list below.
You should be focused, and you should remain calm in case of emergencies. This skill helps you in dealing with emergencies during surgeries.
You should be able to work for long hours. Because of the demand for surgeons, the surgeons are mostly sleep deprived. Even in such a case, you should perform well as there is no scope of error.
You need to have good concentration, and you should have highly stable mental conditions while you are in the operation theatre.
Patience and coordination are other key skills required for a surgeon, and you must possess this skill. You will be working with a group of surgeons and assistants, so you should have the ability to work in a team.
You should not have any partiality or judgement towards a person. You will come across people from all races during your career, and you should help them with a selfless attitude.
Also Read: B.Sc Nursing Course Details
Eligibility to Study for Becoming a Surgeon
In this section of the article, we have listed the eligibility criteria for becoming a surgeon. You can go through these details and understand your prospects of becoming a surgeon.
To begin with, you need to pursue a Masters in Surgery to become a surgeon. This is the basic qualification to become a surgeon. However, there are multiple underlying criteria that you need to meet to become a surgeon.
To apply for MS, you should have completed 10+2 with at least 60% marks. In addition to this, you should have also completed your MBBS from MCI recognized institute.
The MS degree duration is three years, and you can only opt for the degree after you have completed the MBBS.
Fields in MS & Surgery
There are multiple specializations available in MS. You can go through them below, and it will help you make a plan for your future. The specializations available for MS are
General Surgery
Obstetrics & Gynecology
Ophthalmology
Orthopaedics
Otorhinolaryngology
Traumatology
You would have noticed that we have not listed specializations like urology, cardiothoracic and plastic surgery in the list above. If you wish to work in one of these fields, you would need to go for an M.Ch degree after MS. The candidates pursuing M.Ch are full-time residents during the course, and the course's total duration is three years. This is also the time when the student goes through the training.
Talking about the different fields as a surgeon, you can check out the details below.
Cardiothoracic Surgeon
General Surgeon
Neurosurgeon
Gynaecologist
Oncology Surgeon
Oral & Maxillofacial Surgeon
Orthopaedic Surgeon
Pediatric Surgeon
Urology
Vascular Surgeon
Also Read: Master of Surgery M.S. Ayurveda Course Details
Becoming a Surgeon – Admission Process & Path
We have been through all the details about the MS. It is also essential to understand the process of becoming a surgeon. Let us go through these details now. In this section, we have listed the complete admission process.
If you are eligible for MS, you would have to appear in an entrance exam to get admission into MS.
Some of the popular entrance exams for getting admission in MS is NEET PG, DUPGMET, UPPGMEE and AIPGMEE. You would have to register for the exam and prepare for it.
Now, you need to appear for the exam and clear the exam. You should score enough to meet the cut-off criteria for the college that you are interested in.
Follow by the entrance exam; you would have to go through personal interaction, followed by the document verification and fee submission.
Once that is done, you can start your formal education. Here, you can also choose a specialization for yourself depending on the field that you like.
Prospects & Future of Surgery
After you have completed your formal education, you have a lot of options available. In this section, we have covered the job prospects of surgeons and the future of surgery. To begin with, we will talk about job prospects first. The surgeons can find a job in clinics doing minor procedures, hospitals, super-speciality hospitals, government sectors and other private sectors. There are ample opportunities in these sectors. More often, the jobs in multi-speciality hospitals are considered to be a blessing. There is a lot of opportunity and growth in this sector. You can even work with medical companies which are in the manufacturing of medical-grade equipment for surgeries or the companies that invest heavily in research.
Once you gain experience, you can even go ahead and work as a visiting surgeon in multiple hospitals. This would help you in enhancing your career prospects. You will be able to grow at a very fast pace, and you will be paid very well. To get this opportunity, you would need to work very hard in your career's initial years. There is a long list of hospitals in India, and we will not get into that. Talking about the salary, the starting salary of a general surgeon is close to Rs 10 Lakhs. A surgeon with experience of 5 to 10 years will be able to make close to 15 Lakhs. Once you cross the experience mark of 20 years level, you will make more than Rs 35 Lakhs in a year. You should note that the above numbers are indicative, and a lot depends on your feedback, organization, education levels and specialization.
Lastly, we would like to talk about the future of surgery. Technology is evolving a lot, and there has been a huge shift in surgical procedures as well. The procedures and the equipment continue to evolve, which reduces the risk for the patients by a huge factor. One way we see the future of surgery moving is towards robotic surgeries and non-invasive procedures. Many hospitals have adapted to the new procedures, and these methods also make a recovery a lot faster. The robotic arms can operate on the patient with high precision. The micro-cameras helps the doctors in looking inside the patient.
Another evolving field in surgery is tissue engineering and regenerative medicine. Here, the doctors use biomaterials to help the patient recover. An example could be the use of scaffolds or stem cells to help the patient deal with a problem. The foreign biological material can help the patient by rebuilding the tissue. The field is still evolving. However, there are some countries where the use of artificial cartilage and skin has been approved. The time is not far when humans will be able to grow the organs using the patient's cells. We have listed this information about the future of surgery because we want you to be aware of future developments when you are studying to become a surgeon.
Also Read: Operation Theatre Technology (OTT) Course Details
Final Verdict
The demand for surgeons is ever-increasing in India and hence becoming a surgeon is a good option for you. You need to work hard to become a surgeon. You need to decide if you want to be a general surgeon or if you would like to get into any specialization. Pursuing MD is a must. You can even opt for a doctorate program. Start from an early age when you wish to become a surgeon. The students need to polish their skills before they take up these career options. You would need to be very focused on the career path to be the best surgeon in your field.
We have tried to cover all the details in the article, and we hope you found most of the information in the article. If you are still looking for information and if you are not able to find it in the article, then you can write back to us in the comment section. We will help you with the answers that you are looking for so that you can become the best surgeon in your field.