Many people are interested in the stock markets, and they often try to make a career in the same field. One option that people have is to become a trader, but you need extensive knowledge for it. Moreover, the risk with trading is far more significant because of market volatility. Another option with people is to become a stockbroker. This field is quite a promising career, and with the volume of trades increasing, the brokers can get a tremendous amount of revenue. The stockbrokers learn while they work, and they gain knowledge with time. If you wish to work as a stockbroker and if you are looking for career guidance, then this is the right page for you.
In this article, we have covered the aspects of stockbroking, and we have listed a lot of other information that will help you in becoming a stockbroker. You can review all of this information below, and it will help you move forward with your stock breaking career. So, let us go ahead and check out the details now.
What Does a Stock Broker Do?
Before we share other details with you, we want you to understand what precisely a stockbroker does. To understand it better, we will help you with a specific set of examples as well. The primary job of a broker is to buy and sell on behalf of a client. In such a case, the stock broker's primary job is to buy and sell the equity stocks or MCX based on the inputs they receive from their clients. For a stockbroker, the key is communication. They need to be in constant touch with their clients and keep informing them about market dynamics. Every ticker offers them a chance to make money. When they advise the clients about the fluctuations, they get orders that need to be placed with the exchange.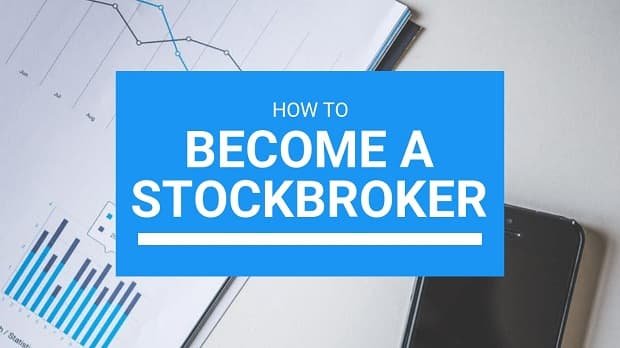 Another critical key area of the Stockbroker is studying stocks and providing valuable insights to their clients. This information helps the clients in making the buy or sell decision. In addition to this, some stockbrokers move a step ahead, and they do the fundamental and technical analysis of the stock to offer some reports to their clients. The buy and sell order helps the company make a profit as the company charges brokerage to its clients. There are two types of categories available in the stockbroking industry, and you need to choose your path.
The first option is to become a full-service broker, and this is more like the services offered by companies like ICICI Direct, Share Khan and other full-service brokerage firms. The second option is to become a discount broker, which involves working with a discount brokerage firm like Zerodha. This can be a tricky decision for you as many people have now started opting for discount brokerage firm because of the money they save on these platforms. However, we can assure you that a career as a discount broker, as well as a full-service broker, will be a promising option for you.
With India's financial markets growing and with the steady growth in the stock indexes, you can expect a rewarding career as a stockbroker. Since the operations are computerized, you would find it easy to keep track of the information. You need to behave some necessary skills to survive the game, and we are going to share more information about the trade-in in the sections below. Let us now move ahead and learn more about becoming a stockbroker in India.
Eligibility Criteria to Become a Stock Broker in India
It is essential to know about the eligibility criteria associated with stockbroking to make a successful career in the field. You must only proceed with the plan if you meet the eligibility criteria to become a stockbroker. Go ahead and check out the details below.
The candidate should complete 10+2 with English as the main subject.
The candidate should have completed a graduate degree from a recognized institute.
The candidate should have experience of 2 years in a stockbroking firm.
The minimum age of the candidate is 21 years, and there is no maximum age.
The candidate should have some of the skills, which includes

Communication & Presentation Skills
Analytical Skills
Tech-Savvy and Proficient with Computers
Financial Knowledge

The candidate should also understand the dynamics of the market and economics. These subjects would help the candidate in understanding the market movements in a better way.
The candidates with a commerce background will have the upper hand in the field, especially during the initial years.
MBA degree is also given a preference since they have the knowledge, and they have the required skill set.
How to Become a Stock Broker
We have discussed the eligibility criteria associated with the course. Now, the next important thing here is to understand how you can become a stockbroker. In this particular section, we have listed more information about becoming a stockbroker. You can also start as a sub-broker and then proceed to work as a stockbroker. So, go ahead and check out the information below.
Sub-Broker – If you wish to become a sub-broker, then you have a lot of options. You can begin practising at the place of a registered stockbroker. You will have to trade under the membership of any registered member of the stock exchange, or you will have to work with Stockbroker's membership ID.
Stockbroker – Becoming a stockbroker would need a lot of capital. If you have that kind of capital available, then you can start your stock brokerage firm. To begin, you need to have a registration with the stock exchange. The exchange will provide you with a registration ID after all the formality is completed. You should also note that you will also need to deposit a registration fee that can run into several lakhs. Once you have the details available, you will share the membership ID with the clients and begin trading. Sub-Broking will prepare you to step into the stock brokerage business. In addition to this, you can also get a franchisee of any existing stockbroker.

In the application that you submit, you would need to give in your details and the PAN Number. You would also need to mention the segment that you would like to trade into.
Once you get the Certificate of Registration, you need to check out the trading guidelines. Without paying the fee, you will not be deemed as a valid broker.
The National Institute of Securities Market was established by NSE so that the stockbrokers can be educated about the market and the changes implemented by NSE or BSE. Some firms also require you to have completed the certification course from NISM.
SEBI is the central governing agency for the Stockbroker. It governs all the stockbrokers, and it was established to ensure that investor rights and investor interest is protected. It is the regulatory body, and you need approval from SEBI to proceed with the work.
Career Prospects of Stock Broker
The career prospects of stockbrokers are very bright. It also depends a lot on the skills of the person. If you have good CRM skills, you will be very successful, and you will make a lot of progress in your career. There are multiple job families under the stock market job other than the stockbrokers. There are more than 7000 listed companies in India, and there are over 6500 brokers. With such a kind of scope in stock brokerage, you can earn good margins. You will find several job openings in the market, but you will have to go through many customer interactions.
You can check out some of the profiles available to you.
Accountants
Capital Market Specialists
Financial Advisor
Financial Managers
Independent Agent
Investment Advisor,
Securities Analyst
Securities Broker
Security Sales Representative
Security Traders
Various domains offer job for stockbrokers are listed below.
Brokerage firms
Financial institutions
Insurance Firms
Investment banks
Investment consultancies
Large Business Organizations
Magazines and Newspapers
Mutual Funds and Pension funds
Research
Salary and Pay Package of Stock Broker
The pay package of the Stockbroker depends on the amount of business they do. As mentioned in the previous section, you have an option as a stockbroker. You can do your business, or you can go ahead and work with a broker. The salary largely depends on the qualification and performance. The job profiles are highly incentive-driven. As a fresher, you will be able to make between Rs 2 Lakhs to Rs 3 Lakhs in the starting, and as you gain experience, you will easily be able to make anywhere between Rs 5 lakhs to Rs 7 lakhs per year. The is exclusive of the bonus, and the incentive varies from one brokerage to another.
Institutes for Stock Brokerage Training
It is not possible to learn everything by reading books. You need a living teacher, and as the saying goes, "No Book Can Replace a Living Teacher". In such a case, it becomes important for you to learn the trade with certifications or courses. If you wish to be a master of the trade, you can check out some of the courses that will help you a great deal.
BSE Certification on Central Depository
BSE Certification on Currency Future
BSE Certification on Derivative Exchanges
BSE Certification on Security Markets
Capital Market Certification program
NSE Certification in Financial Markets
NSE Certified Market Professional
Post Graduate Diploma in Financial Services & Capital Market
Post Graduate Diploma in Fundamentals of Capital Market
Multiple institutes offer such courses and certification. A simple search on their website would reveal a lot of results. Check out the list of these institutes below.
All India Centre For Capital Market Studies
Institute of Capital Market Development
Institute of Chartered Financial Analysts of India
Institute of Company Secretaries of India
Institute of Financial and Investment Planning
Mumbai Stock Exchange Training Institute
The Orion Institute of Capital Market
The UTI Institute of Capital Market
Final Verdict
If you are working as a stockbroker, we can assure you that the sky is the limit for you. You can make gains out of bullish as well as bearish markets. You need to learn the trade, and it will help you in making an empire for yourself. You will also be able to hire dealers and sub-brokers for your team, and they can help you with the basic tasks involved in the stockbroking business. If you are fond of challenging work environment, then this is the field for you. If you start with the technical and the fundamental analysis of the stocks, then you will be able to achieve great heights. So, this was all for today, and if you have any other questions about the stocking broking, you can reach out to us.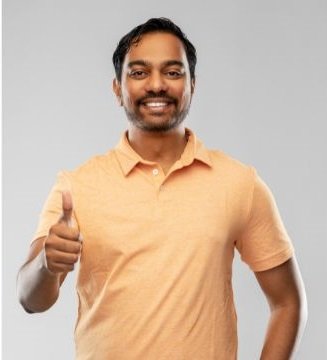 Rahul Kumar is a passionate educator, writer, and subject matter expert in the field of education and professional development. As an author on CoursesXpert, Rahul Kumar's articles cover a wide range of topics, from various courses, educational and career guidance.