Many enthusiasts dream to serve the nation under respective jobs like the Indian Navy, Indian Army, and Indian Air Force. These three pillars are the pride of our country, candidates who have a desire to establish a career in the Navy can join Merchant Navy. Having a job in the Indian Navy is a challenging task but at the same time, it gives you a reputed post as per your skills and experience.
There are various posts in Merchant Navy, Ship Captain is one of them. A Ship Captain is in a higher position as compared to another post. Merchant Navy is a well-known and rewarding career choice. Across the world, export and import services are done through the Merchant navy.
About Ship Captain/ Chief Officer
A Ship Captain plays a vital role to contribute himself in the international trade. A Ship Captain is the Chief Leader of the whole cruise or ship. He has responsibility for the safe activities of vessels in rivers, oceans, lakes, coastal water, or loading bay. The entire export and import activity lie on the captain's shoulder.
 He or she will be trained to perform various tasks like operating ship activities, management of goods and service, efficient operation of vessels,  manage international trade operations and among others. A Ship Captain must be capable to deal with weather conditions at the time of travel. He or she must have leadership qualities to give proper guidance to crew members. If you are confident and have pretty much experience that you should be a part of the Merchant navy especially on the Captain post. In this article, we have listed some aspects that you should read before applying.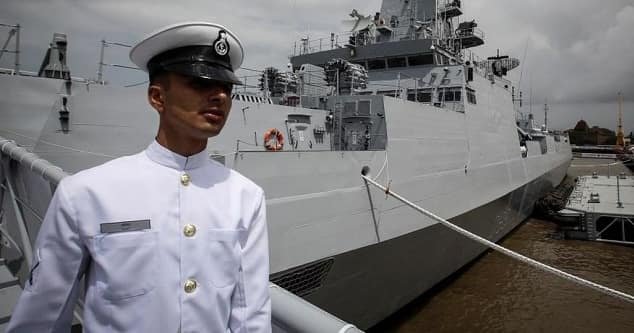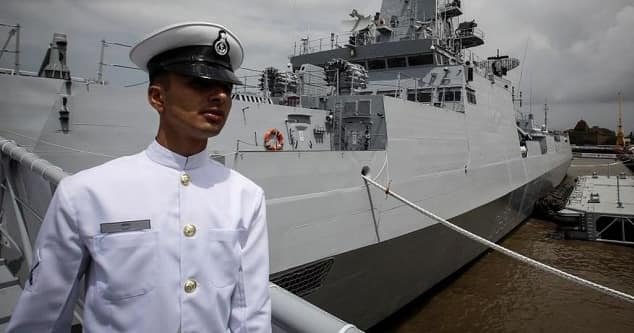 How to Become Ship Captain in India?
If you want to become a ship Captain then follow the below mentioned following steps-
Step 1 –Pick a Right Career Path
To get a higher position you need to join the merchant navy first and work on the ground level as a deck officer. Therefore, your experience and your skills will be count in your rating exams. Oftentimes candidates can join merchant marine academics to get promotion to the Captain Post
Step 2 –Spend time attending academy training
The second step that you should follow is that you can attend Coast Guard academic training offered by U.S. coastal experts. They can give in-depth knowledge of water transportation including training, licensing, and experience. Those who have qualified entrance exams must go with the U.S. Merchant Marine Academy training programme. You can also join state academics. In these academics, they are trained candidates for such topics as meteorology, ship construction, electronic navigation like radar, signals, etc, and maritime laws and regulations. This international program takes a 4-year duration and prepares students for the licensing test.
Step 3 – Work as a Deck Officer and gain more experience
In the exciting job period, you should try to gain experience as much as you can. Graduates may work as Third Mates or Deck Officer in the Naval Reserve, Cost Guard Reserve, and Indian Merchant Navy.
Step 4 – Work on various skill
It is professional work. Before being promoted to a Ship Captain post, work on your technical skills and communication skills. Apart from technical skills, you should be familiar with new technologies, safety systems, and radar systems.
Step 5– Earn Professional Certificate/ Identification Certificate
Those who have enrolled in the U.S. Coast Guard academic programme will get a valid certificate which is called Transportation Worker Identification Credential (TWIC). On the other behalf, graduates also need to earn MMC (Merchant Mariner Credential) authorized by the U.S. Coast Guard. To become ship captain candidates need to pass through various stages like – gibe an examination, qualify entrance test, complete training process, pass a drug screening, and passed the medical test.
Step6 –Promote to Rank of Chief Executive/ Ship Captain
After having in-depth knowledge and long-term work experience deck officers may qualify for captain post. In addition, your per-day work experience and rank will be noticed at the time of promotion.
Eligibility Criteria To Become a Ship Captain
As you all know ship captain is a superior post, for getting this higher post you need to qualify for some further stages and gain enough experience that they required. Aspirants, who have eagerly interest to join Merchant Navy, should fulfill the following eligibility Criteria-
Merchant Navy Bachelor Courses:
Academic Qualification-
Candidates who have passed their 10+2 with science stream are eligible to apply for the Merchant Navy Bachelor Course. But make sure, you should read Chemistry, Physics, and Mathematics in HCE.
Candidates should have scored at least 60% of marks in HCE.
Age Requirement  – The applicant must be falling under the age group of 17 to 25 years.
Merchant Navy Diploma Courses:
Academic Qualification- There are various types of diploma courses available for the Merchant Navy, and the criteria may differ for each one.
For 1-year diploma Course – Mostly diploma courses are pursuing after completion of Higher Secondary Education. Candidates must have qualified Class 12th with Physics, Chemistry and Mathematics and English as a mandatory subject from any recognized board.
For 2-year Diploma Course- Those who are interested to do a two-year diploma course need to fulfill the following criteria.
Students who have cleared Diploma in Marine Engineering/ Electronics Engineering/ Shipbuilding Engineering/Mechanical Engineering/ Electrical Engineering are eligible to apply for a two-year diploma programme.
Candidates must have scored at least 60% of Marks in Engineering Programme.
Age Requirement – The minimum age limit for the diploma programme is 25 and the maximum age limit is 28 years.
Six Month Merchant Navy Courses:
Academic Qualification-
An aspirant who has clear their Class 10 with English, Maths, and Science as compulsory subjects are eligible for the 6-Month Merchant navy course.
Candidates must have scored at least 40% of Marks in Class 10.
Age Requirement – The minimum age is 17.5 years and the maximum age is 25 years.
Merchant Navy Postgraduate Courses:
For MBA Course – Aspirants must have passed their bachelor's degree with any stream from an authorized university or college.
Age Limit For MBA Courses – Candidates should be the age of 25.
For GME Course – The candidates must have passed their BE in Mechanical Engineering or Naval Architecture.
Age Limit For GME Course – The minimum age limit for GME candidates is 28 years.
Fitness Criteria for Merchant Navy Courses: Fitness is a necessary element of the merchant navy. Those who wish to join Merchant Navy must be physically fit from the entire body including eyesight, height, weight, disease-free, etc.
An aspirant must have a good hearing sense to recognize the vessel's problems.
He or she shouldn't have any type of color blindness.
He or She must have a 6 by 6 (normal Vision) in each eye individually.
He or She has good calculating skills to navigate the vessels.
Students must opt medical certificate which is authorized by the higher authorities of the merchant navy.
He or She must have the required height and weight as per the rules of the Navy.
Entrance Exams for Merchant Navy
In India, several entrance exams like for UG, PG, and Joint exams has conducted every year. Here the list of some popular exam that you can gave-
IMU – CET: Indian Maritime University Common Entrance Test
It is one of the most popular merchant navy entrance exams. Indian Maritime University organized CET tests for both Postgraduate and Undergraduate candidates. IMU was specially established to provide conceptual knowledge and practical knowledge of such topics as training, research, maritime knowledge oceanography concepts, laws, safety methods of the sea, rescue and research, environmental study, transportation of hazardous cargo, and among others. Students will get exclusive knowledge through this entrance exam.
IMU Entrance Exam: Indian Maritime University
The Indian Maritime University conducts its entrance exam and offered Post Graduate Diploma in Marine Engineering. Apart from this, it also offers 1-year pre-sea training.
AIIMN Entrance Exam- All India Merchant Navy Entrance Test
It is the only entrance exam which is offered for diploma candidates, Undergraduate candidates, and postgraduate candidates. It offers admission in B.Tech Naval Architecture, Diploma of Applied Science, MBA in Shipping and Logistics Management, B.Sc Nautical Science, etc.
Other entrance exams: JEE Advanced, MERI Entrance Exam, TMI SAT, etc.
Syllabus for Merchant Navy Entrance Exam
The entrance exam for Merchant Navy course usually depends upon regular subjects like Chemistry, physics, mathematics, and English, and Hindi.  Apart from these subjects, the exam has great exposure on General Knowledge and General Aptitude. The syllabus is designed to figure out the basic knowledge of science candidates. The course curriculum depends on the structure of the Merchant Navy.
Science- Physics, and Chemistry
Universe ( Earth, Planet, Sun, Moon, Satellites, etc)
Nature of Matter
Newton's laws of Motion
Electricity and its Applications
Work, Energy, and Power
Force and Gravitation
Heat, Temperature
Metals and Non- Metals
Carbon & its Compounds
Sound and Wave Motion
Measurements in Science
General Aptitude
Critical Reasoning
Word Groups
Structural Analysis
Syllogism (Logic Syllogism (Logic-based Question)
Instructions
Logic, Data Sufficiency
Completion of series based on Pattern
Data Interpretation
Odd Man Out
Pipes and Cisterns
Boat and  Streams
Numerical Computation
Numerical Estimation
Calendar
Clocks
Stocks
Time and Work
Height & Distance
Quantitative Aptitude
Logic Reasoning
Fault Diagnosis
Analytical Reasoning
Abstract Reasoning
Ratio
Numerical Reasoning
Mechanical Reasoning
Mixture & Allegation
English
Tenses
Phrasal verbs
Idioms
Parts of Speech
Synonyms and Antonyms
Meaning of Phrases and words
Mathematics
Ratio and Proportion
Algebraic Identities
Mathematical Simplification
Linear Equations and Polynomials
Basic Trigonometry
Simple Menstruation
Geometry
Simultaneous Equations
Measures of Central Tendency
Interest
Profit & Loss and Percentage
Time, Work, and Distance
General Knowledge
Indian History: Defense, Diseases and Nutrition, Awards and Authors, Neighbours and Wars, Discoveries
Geography: Harbors, Inland, Mountains, Rivers, Soils, Harbors
Religion and Culture: Heritage, Arts, and Dance, Freedom Movement, National Facts about India
Eminent Personalities: Birds, Animals, Fag, Monuments, Anthem, Flower, Monuments, and Water Vessels.
Current Affairs: Full Forms & Abbreviations, Languages, Capitals and Currencies, Common Names and Freedom Fighters, etc.
Sports: Championship, Important Dates, Terms, Numbers of Players, Winner Name
Merchant Navy Technical Subjects
Mechanics of Fluids
Electrical Machines
Ship Operation Technology
Marine Electrical technology
Shipping Management
Maritime Law
Martine Heat Engines and Air Conditioning
Cargo Machine and Marine Communication
Marine Auxiliary
Nautical Physics and Electronics Paper
Marine Boiler and System Engineering
Marine Machines and System Design
Environmental Science
Naval Architecture
Top 10 College/Institutes/universities that offered Merchant Navy Training and Education
It is a rewarding career option, those who want perfect education and training will check this institute-
Hindustan Institute of Maritime Training Post Sea Training center, Chennai
Chidambaram Institute of Maritime Technology, Chennai
Chennai School of Ship Management, Chennai
HIMT College Hindustan Institute Of Maritime Training Pre-Sea Training Centre, Chennai
B.Vignesh Marine Training Centre, Chennai
Institute of Petroleum Safety, Health & Environment Management, Goa
Mumbai Maritime Training Institute, Dehradun
Indian Maritime University (Kandla Campus), New Kandla
Amer Maritime Training Academy, Kanpur
Centre for Maritime Education & Training, Lucknow
Salary/Pay Scales of Ship Captain
A Ship Captain will get lucrative salary packages according to their experience and skills. The average salary of the captain is 5, 00,000 to 6 Lac per annum. It may extend up to 10, 00,000 or above.
Top Recruiting Companies for Merchant Chief Officer/ Navy Officer
A Merchant officer can also seek jobs in the below-mentioned Companies. They are getting hired by the same post or they can find relevant job opportunities. The top recruiting companies are-
Poompuhar Shipping
Oil and Natural Gas Corporation Limited
Visakhapatnam Port
Garware Offshore Services Limited
Varun Shipping Corporate Limited
Apeejay Shipping Limited
Hide Navigation
After completion of course from the mentioned fields, you can easily opt to become a ship captain. Make sure to choose the right college and company to have a quality education as well as experience. We hope this post about the essential aspects will guide you throughout the journey.