Higher management has a team of people who work for the welfare of the organization. The central head of the organization is usually the Managing Director and Chief Executive Officer. Many other people work closely with Chief Executive Officer, and one such person is Chief Financial Officer. Like the Chief Technology Officer has the responsibility of managing the technical advancement and development in the organization; similarly, the chief financial officer's core responsibility is to ensure that the organization maintains a positive financial outlook. All the major financial decisions are only taken after the approval stamp of the Chief Financial Officer.
If the company has to raise capital, invest money, take a new undertaking, start a partnership or a significant project, all the decisions are taken based on the approval of the Chief Financial Officer. Many people have a dream of being a part of the Chief Executive Committee. The people interested in finance often wish to be Chief Financial Officer. If you are planning your career on similar lines, then you can also plan your career path from the very start. It is certainly not possible to start the career directly as a CFO, but you need to make your way to this position.
Loyalty to an organization also plays a significant role in this journey. As per one of the survey, 70% of the CFOs in the industry had spent close to 11 years in the organization before they got the position. You need to have a set of skills required for CFOs, and they also need to understand that every decision you make as a CFO can impact the stock market. The final aim of all your decisions should be to improve the profitability of the organization. In this article today, we will guide you about becoming a Chief Financial Officer and how your academic decisions can impact your career path. Go ahead and check out the sections on this page to learn more about the same.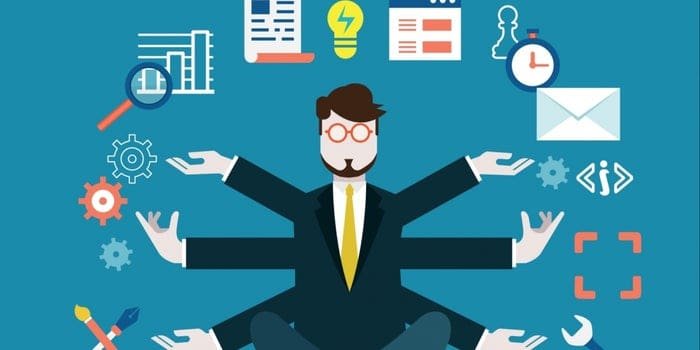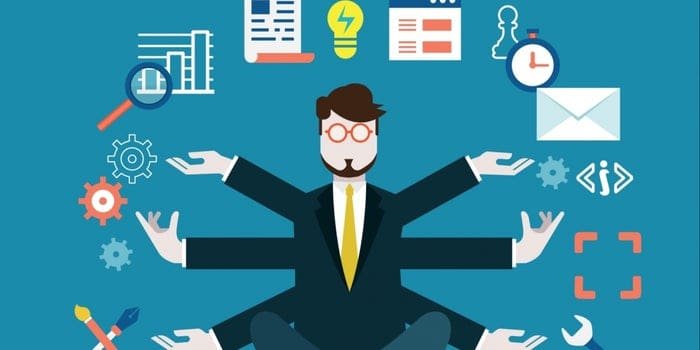 Key Responsibilities of a Chief Financial Officer
Various financial decisions are taken in an organization. Depending on the amount, the approval level varies. At the top of the hierarchy is Chief Financial Officer, and he takes all the decisions involving a significant amount of money. Apart from this, all the financial reports are reviewed by Chief Financial Officer, and he also reviews all the purchases, investments, pricing, tax and debt at a department level. In this section, we are going to talk about the key responsibilities of the Chief Financial Officer. Check them out below.
Chief Financial Officer is responsible for overseeing all the transactions made by the departments in the organization. Apart from this, the Chief Financial Officer is also responsible for managing the expense related report and publishing it for the managing committee.
The compliance associated with the organization and the audits and other such details is managed by Chief Financial Officer. If a company is publically listed, then the compliance activities are even more. This helps in adherence to local and global regulations.
The Chief Financial Officer manages company-wide financials, and they are also responsible for forecasting the financials. The budget planning and allocation happen via Chief Financial Officer.
The Chief Financial Officer is also responsible for managing the managerial finance and corporate financial strategy and financial innovation of the organization.
Eligibility to Become a Chief Financial Officer
There isn't a fixed eligibility criteria associated with becoming a Chief Financial Officer. Remember that it is a designation, and there are various ways to reach the destination. Below are some of the things that we think are important for you if you wish to become a Chief Financial Officer.
You need to have completed your 10+2, and you should have also completed any professional course or a degree course.
You should be working in an organization in Financial or Operational Departments. You should also know about finance and accounting.
Some of the skills that can help you in reaching your goal are.

Accountability & Ownership
Analytical Skills
Attention to Details
Communication Skills
Cost Management Skills
Frugality
Leadership Skills
MS Excel & Database Query Knowledge
Problem Solving Skills
Reporting & Presentation Skills
Stakeholder Management
Time management skills
Courses for Becoming a Chief Financial Officer
There is no one course that you can pursue to become a Chief Financial Officer. This is a designation that is on top of the pyramid, and you need to work your way towards the goal. There is a certain level of educational qualifications that can help you in reaching the goal. This section lists some of the educational programs and the training programs that can help you become a Chief Financial Officer.
Bachelor Degree – You need to choose the right bachelor degree when you wish to be a CFO. You can opt for degrees like BBA, BBM or B.Com. These degrees offer you an insight into the financial and account world. All this knowledge is essential for working in the financial domain and taking the first step of the career.
Masters of Business Administration (Finance) – You would surely need a master's degree after completing your Bachelor. The Master degree will help you specialize in the subjects required to be known by a CFO. You can choose an elite institute for pursuing MBA and ensure that you choose your specialization as Finance. You can also opt for a dual specialization that has Finance + Operations. MBA will also help you develop a good level of confidence, and it will help you in getting the required exposure. Overall, MBA can help you open up your view and make better financial decisions for the organization. You can also opt for a course designed for working professionals, and colleges like ISB and IIMs offer such programs.
Chartered Accountant – Some professional courses enable you to learn finance in details. One such course is Chartered Accountant. With this course, you can learn about taxation and accounting standards. You learn about accounting practices, and it remains an important skill when you are willing to be a Chief Financial Officer. You can opt for this professional course as well, and it will improve your chance of becoming a Chief Financial Officer.
Chartered Financial Analyst – Just like becoming a CA can improve your chances of becoming a Chief Financial Officer; there is yet another course that can help you a great deal. CFA is also a professional course that teaches you about the financial domain, and it mainly teaches you about the investment side of the business. Making the right investment by accessing the cash flows is another important job of Chief Financial Officer, and this course prepares you for the role.
Financial Risk Manager – Another course that you can pursue to improve your chance of becoming a CFO is the FRM. The course teaches you about dealing with financial risk, and it also helps you improve your decision-making skills. It teaches you the fundamentals that are required to minimize the risk and maximize the profits.
Short-Term Training Programs– Once you have entered the industry, you might want to do short term courses to upskill yourself. There are many institutes and online organizations that offer you such courses. You can opt for short term courses in compliance management, import & export management, financial risk management, operations management, financial analysis and other related subjects.
Admission Process for Various Courses
In this section, we have listed the admission process associated with the various courses discussed in the section above. Check out the details below and prepare accordingly.
Bachelors – The admission process depends on the course that you choose. The courses like BBA and BBM have an entrance test associated with them. However, admission to B.Com is usually based on a merit basis. You can check the admission process on the respective website of the university, and it will help you get the correct information.
MBA – Talking about MBA, you would need to appear in the entrance test like CAT. This is the general entrance test for both executive and regular MBA. You can also appear in other exams like GMAT to get admission to MBA. The test is usually followed by GD & PI, so you would need to clear all of that before you secure a seat.
CFA, FRM, CA – These professional courses have different ways of getting admission. For CFA and FRM, you can get the membership and schedule the exam as per your preference. For CA, you would need to clear the entrance exam to get the membership, and after that, you can appear in various groups.
Short Term Training Program – There are no such admission criteria for the short term course. You can enrol in these courses just by paying a fee, and you are done.
Career Path for Becoming Chief Financial Officer
CFO is a title that is not easy to come by. You need to stick to the organization for the long term, and you need to make your path to this post through promotions and internal job positions. It is quite understandable that you will be filling up the position left by the previous CFO, and you will be one of the board of directors of the organization. Having a background in finance is a must, and you need to have experience in the same domain to ensure that you become eligible for the role.
It is also possible for you to become a Chief Financial Officer by working in operation related role. Since the operation manager is responsible for resource management and this is also the place where most of the cost goes into. With a little technical and financial knowledge, someone working in the field of operations can also climb up their way to become the company's Chief Financial Officer. You need to have leadership skills as well to lead the people reporting to you. Anyone working as a director or a manager in the financial or operational domain becomes a natural candidate to become a Chief Financial Officer. In terms of growth, you may get a chance to work as CEO once you get into the board of directors.
You can try to get one of the designations mentioned below, which will increase your chances of becoming a Chief Financial Officer.
Business Manager
Director (Administration)
Director (Finance)
Director (Operations)
Director (Work Force Management)
Financial Manager
General Manager
Operations Manager
Pay Scale of a Chief Financial Officer
When we talk about the management positions like that of the CFO, it is pretty explicit that they are paid very high. They have a great amount of responsibilities, which is one reason why there are paid good remunerations. As per a general survey, the minimum salary of the CFO that we came across was close to Rs 1 Million. This was usually for start-ups and small organizations. The average range of salary was in the range of Rs 3 Million whereas the maximum salary range we came across was close to Rs 8 Million. Now, there are a lot of incentives associated with the role as well.
Chief Financial Officers are awarded bonuses, profit sharing and stock options as well. As per a general analysis, your salary increases exponentially once you have crossed the ten-year mark while serving as a CFO. You should note that these are just the estimates as per the survey, and the basic package would depend on your previous salary, experience, skillset and other factors. The location of the organization and the size of the organization would also impact the pay scale of the Chief Financial Officer.
Final Verdict
Becoming a CFO is certainly a thing of pride but remember that this designation is at the top of the pyramid. Have realistic expectations and do not expect to reach the goal in the short term. It can take a minimum of 10 to 12 years to become a CFO. What is important here is following your dreams and performing consistently to become a Chief Financial Officer. Having consistency and loyalty towards a company can help you in reaching the position. Moreover, we have listed all the essential details that can help you in becoming a Chief Financial Officer. If you still have any questions, then do not hesitate to write back to us, and we will help you find the answer. Thank You,