Earth is full of natural gases and resources which can be used as fuel. Extracting the oil from the earth's core is a challenging task, require an investment of millions and is a task of professionals. Several petroleum engineers play an important role in extracting oil, gases and other necessary elements.
Some might think that petroleum engineers are extracting oil and managing the work, but in contrast, they have numerous challenges to look after. From finding the right technique to guiding the best alternative to reduce the cost from extraction, filtration, and storage are their role. Extracting crude oil from the ground is probably the easiest example to demonstrate their work.
You might know that the extraction process requires a budget of billion dollars so there are many types of engineers. Usually, a team of petroleum engineers work with a geologist in the extraction process. Teamwork is necessary to find the best solution. Now you can understand that how responsible the job is for a petroleum engineer. Companies invest a hefty amount so they want the best person for such a responsible job.
Becoming a petroleum engineer might seem like a task of focusing on studies, but there are risks to consider, cost and many other factors. Prediction of the natural flow is also an important factor. Due to this, becoming a skilled petroleum engineer is necessary. These engineers are the go-to candidate for the worksite and attaining such a position require excellent knowledge and hard work.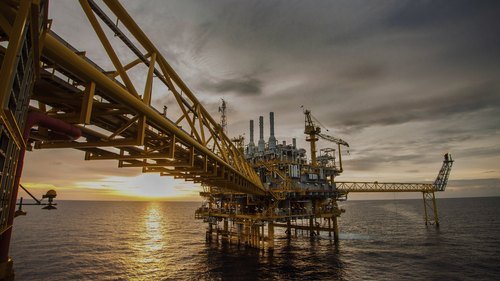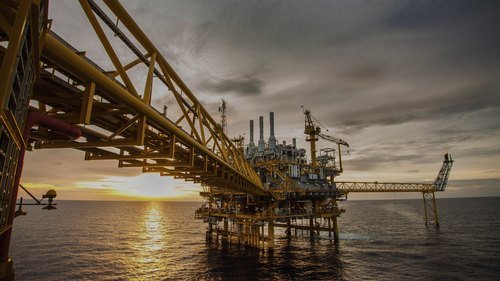 To get this job, you have to focus on many things like completion of studies in the definite field and scoring higher aggregate is the primary factor. To become eligible, one can consider the course in two different approaches. Let's get started by learning about the eligibility factor and then focus on the other aspects.
Eligibility Criteria to Attain Petroleum Engineer Job
Two main courses can make you get the title of a petroleum engineer. In both options, aspirants are required to score higher aggregates. For aspirants in India, these two options will go perfect for students.
Approach 1 –
BE in Petroleum Engineering
BE stands for Bachelors of engineering and it is a widely preferred engineering program by aspirants. The eligibility to pursue this course are –
Candidate must have passed class 12th from science stream with subjects Physics, Chemistry and Mathematics.
Candidate must have scored at least 55% aggregates or higher to get admission in a top college for BE course.
Students willing to get admission in top institutes like the Indian Institute of Technology (IIT) or BITS Pilani must opt for the entrance exam test.
Students passing with excellent aggregates in their class 10+2 in the science stream will get an advantage in getting enrolled at a top institute. Choosing institutes like IIT can enhance your chances of getting a placement.
ME in Petroleum Engineering
Opting for the master's program double the chances of getting a great job and it will benefit your knowledge at the same time. So, you can apply for a master's program in the same field. The minimum requirements are –
Candidate must have passed Bachelor of engineering with excellent aggregate from a recognized institute.
Students who have pursued any similar course to Bachelor of Engineering can also apply for the same course.
No doubt that completion of the master of engineering in petroleum engineering will benefit your resume and help in securing the job with ease.
Approach 2 –
B.Tech in Petroleum Engineering
The second approach to become a petroleum engineer to pursue a B.Tech petroleum course and then consider getting the degree to have an excellent career. Similar to the previous approach, you can consider the top institutions.
Candidate applying for B.Tech must have passed class 10+2 from a recognized board.
Candidate must have science in class 10+2 with subject Physics, Mathematics and Chemistry. The minimum aggregates required are above 55%.
Candidates would have to go for an entrance exam round and an interview round. JEE and BITS are two popular entrance exam test to consider.
Getting admission to a top college like IIT would be an excellent choice to have an excellent career. Make sure to choose the institute wisely.
M.Tech  in Petroleum Engineering
The best thing about pursuing the master program in petroleum engineering is, it will enhance your portfolio and lead to higher chances of placement. After the undergraduate program, the candidate can apply for this course. The minimum requirements are –
Candidate must score 50% or higher aggregates in B.Tech in petroleum to get enrolled in a top institute.
There is an entrance exam and interview round to clear for every aspirant. Going through both examination is necessary to get enrolled.
Once you have completed the M.Tech in petroleum, you can consider further studies or choose any company to work for. The best part is, there are higher chances of placement and you can secure an excellent job by this method.
Syllabus in B.Tech/BE in Petroleum Engineering
Students pursuing B.Tech or BE course in petroleum engineering will be studying many similar subjects. So, the syllabus will be 50% to 60% the same for both courses.
B.Tech In Petroleum Engineering Syllabus
Semester 1 –
Physics
Mathematics I
Engineering Mechanics
Introduction to Computing
Basic Electrical Engineering
Physics Lab
Humanities and Social Sciences; Business Communication-I
Engineering Drawing
Semester 2 –
Chemistry
Mathematics II
Engineering Thermodynamics
Introduction to Data Structure and Algorithm
Basic Electronics Engineering
Chemistry Lab
Humanities and Social Sciences; Business Communication-II
Workshop Lab
Semester 3 –
Methods of Applied Mathematics I
Mechanical Engineering I
Geology for Petroleum Engineers
Drilling Technology
Drilling Fluids and Cement
Humanities and Social Science elective
Geology for Petroleum Engineers Practical Lab
Petroleum Engineering Practical I
Semester 4 –
Numerical and Statistical Methods
Mechanical Engineering II
Petroleum Production Operations I
Managerial Economics
Elements of reservoir Engineering
Surveying Theory
Surveying Practical Lab
Petroleum Engineering Practical II
Semester 5 –
Petroleum Production Operations II
Applied Petroleum Resource Engineering and Management
Sedimentary and Petroleum Geology
Petroleum Engineering Practical III
Methods of Applied Mathematics II
Sedimentary and Petroleum Geology Practical
Tech Petroleum Engineering Fourth Year Subjects
Project and Term Paper
Semester 6 –
Petroleum Formation Evaluation
Directional Drilling
Project and Term Paper
Advanced Numerical Methods
Petroleum Engineering Practical IV
Applied Electrical Engineering
Composite Viva Voce
Semester 7 –
Offshore Drilling and Petroleum Production Practices
Well Performance and Intervention
Oil and Gas Well Testing
Health Safety and Environment in Petroleum Practices
Industrial Engineering and Management
Health Safety and Environment in the Petroleum Industry
Petroleum Engineering Projects
Semester 8 –
Enhanced Oil Recovery Techniques
Advanced Offshore Engineering
Petroleum Engineering Design
Reservoir Modelling and Simulation
Oil and Gas Marketing and Resource Management
Pipeline Engineering
Petroleum Engineering Projects and Seminars
BE In Petroleum Engineering Syllabus
When pursuing petroleum engineering in BE, students will be studying slightly different subjects. The syllabus for BE in Petroleum engineering is –
Drilling technology
Drilling fluids and cement
Deep-Sea production system
Drilling system design
Offshore drilling and Petroleum production practices
Oil and gas processing system design
Health safety and the environment in the Petroleum industry
Enhanced oil recovery techniques
Geologies for Petroleum Engineering practical
Mechanical Engineering
Humanities and social sciences
Numerical and statistical methods
Elements of reservoir Engineering
Petroleum production operations
Managerial economics
Applied Petroleum Reservoir Engineering and management
Surveying practical
Petroleum production operations
Reservoir fluid thermodynamics
Sedimentary and Petroleum geology practical
Transportation and marketing of Petroleum and Petroleum products
Oil and gas well testing
These are all the subjects you will be studying while pursuing this course. The syllabus mentioned in the list is focused on petroleum extraction. If you will be focusing on the master program (Post-graduation) in the same stream, you will learn about the same subjects in the core.
Career Options as a Petroleum Engineer
After completion of the petroleum engineering course, students get to choose a range of stream. From focusing on their startups to working in a top company, the choice is pretty wide. Below given are some of the career options that an individual can expect –
Reservoir Engineer – A reservoir engineer is someone who estimates the amount of gas or oil that can be extracted from underground deposits. Numerous researches are performed to measure the exact amount which is always approx. to the oil or gas, a company is extracting. On the other hand, reservoir engineer focus on finding different methods to help to extract most oil and has out of the reservoir. Meanwhile, the task of the reservoir engineer is to monitor the complete job and maintaining the optimal level.
Drilling Engineer – To find and determine the right place and the right way to drill for oil and gasses in the work of a drilling engineer. They multi-task and find the right method for drilling. On the other hand, drilling engineers have to take many things into account like capital, security, safety, the effectiveness of drill and not damaging the reservoir. The selection of an environment-friendly approach is the task of a drilling engineer.
Production Engineer – The production engineer teamwork with the drilling engineer and they have the after-work to do the drilling. Monitoring oils in well and measuring the amount of gas that can be extracted is the task of the production engineer. Exploration of different methods, tactics, and use of different equipment is taken into consideration for maximum efficiency.
Completion Engineer – A completion petroleum engineer is to build wells and the approach is the primary factor to work on. Finishing the task of building well through different method is their key task. They help in extracting gasses and oils out of the well through the right approach.
Meanwhile, these are the key tasks performed by a petroleum engineer as per their post. Working around the well seems unsafe so there are many other types of an engineer working on the site. Petroleum engineer can consider many other ways to work in popular companies at different posts.
Employment fields for Petroleum Engineers
Apart from working at a petroleum extraction site and building well, there are many other industries fields to work in. The possible and reliable fields to work for petroleum engineers are –
Petroleum Industry
Oil and Gas Industry
And many
Finding the right company is easy if you focus on the right stream. Make sure to choose a reputed college for your masters to get higher chances of placement.
Top Recruiting Companies in India for Petroleum Engineers
The career options are great for petroleum engineers in India. As you have completed the degree and interns at a reputed company, chances of having better placement are there. The top companies that are recruiting for petroleum engineers in India are –
Hindustan Petroleum Corporation Limited (HPCL)
Essar Oil
Hindustan Oil Exploration Company Ltd (HOEC)
Bharat Petroleum Corporation Limited (BPCL)
Oil and Natural Gas Corporation Limited (ONGC)
Indian Oil Corporation Limited (IOCL)
GAIL
These are the top companies that you can choose once you have completed your studies.
Top Colleges For Petroleum Engineer In India
Petroleum engineering is a high-level course and requires studies from excellent faculties. It would be an excellent choice to go with the top colleges that have a phenomenal history in producing successful petroleum engineers in India. Below mentioned are the top colleges that you can look after –
Indian Institute of Technology,Kanpur
Indian Institute of Technology,Roorkee
Indian Institute of Technology,Kharagpur
Galgotias University,Greater Noida
Indian Institute of Technology Delhi,Delhi
Birla Institute of Technology and Science,Pilani
Lovely Professional University,Phagwara
Indian Institute of Science, Bangalore
Amity University,Noida
These are the colleges that you can look after and complete your studies. Going with IIT colleges would be the best choice but you have to go through the merit list and cut-off in the entrance exam.
Salary of a Petroleum Engineer
A petroleum engineer is working in a position that requires lots of attention and only for professionals. A fresher with no experience might struggle to get a job in the petroleum industry but doing interns from a top company can come in handy. A well-experienced petroleum engineer can easily get a salary between 20 lacs to 30 lacs per annum. But, if you are a fresher then you can expect a 6 lacs to 12 lacs package with ease.