Being a PCS or Provisional Civil Service officer is a dream job for many among the youths. This job profile sounds fascinating but it is completely field with responsibilities and challenges. Even, preparing to reach this post has a long journey. Most candidates get wrong guidance and they end up facing several issues. To help out every interested person willing to seize this job can look into our complete guide which covers each part of becoming a PCS officer in India.
About PCS/UPPCS:
PCS/UPPCS is the most popular exam which is conducted by Uttar Pradesh Public Service Commission (UPPSC). PCS/UPPCS stands for Public Service Commission/Uttar Pradesh Combined State/ Upper Subordinate Exam. Provincial Civil Service is the executive branch of the Uttar Pradesh Government. It is a civil service and feeder service for Indian administration, which comes under Group A and Group B of the State service. Provincial Civil service is divided into three different positions-
PCS Officer
PFS Officer
PPS officer
About Provincial Civil officer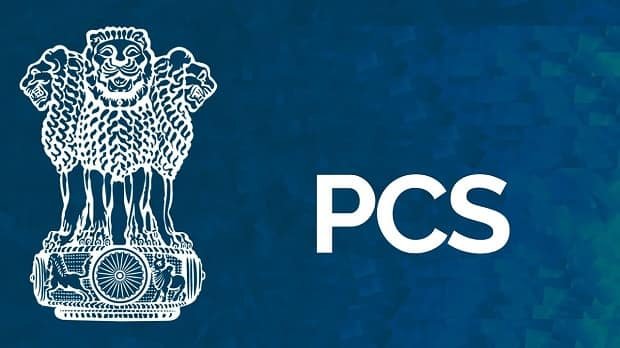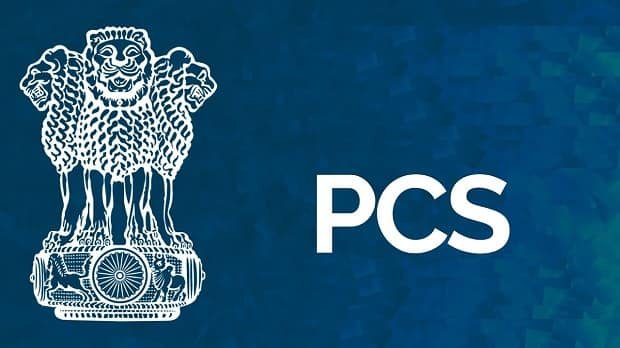 A provincial civil officer works under the District Magistrate as SDM. He/ She have the same responsibility as the district Collector, but the selection of Provincial Civil officer and reporting criteria differs from the district collector. Every year, the PCS officers are allotted through the State Civil Services exam. The PCS officer has to direct and regulate the law and order in the District.
Roles and Responsibility of PCS Officer
PCS officer has to follow some major responsibilities just like an IAS officer. The following roles and responsibility are listed below-
PCS has the Authority to collect the land revenue and has the power to interrupt revenue and crime matters.
PCS officer has the power to implement the various policies which are related to the Union government and State Government.
He/ She acts as the agent of the State government.
He/ She are responsible for fraudulent activity. He/ She have the power to take strict action against the private department and publicity department.
He/ She are an authorized body that works as an intimidator in between the Public and State Government.
He/ She controls the daily proceedings of the state government like- monitoring and implementation of policies, Consultation meetings with the relevant department and more.
He/ She have the power to promote social awareness among the public.
These are a few of the essential things that a PCS officer does to maintain law and order in the appointed region.
Requirement Procedure of Provincial Civil Service officer
Candidates who want to become a PCS should fulfil the under-mention requirement-
Age Limit for PCS
Minimum Age: To apply for the PCS exam, the candidate should be more than 20 years.
Maximum Age: the maximum age limit is 40 year.
Age relaxation
For Schedule cast category: 5 years age limit relaxation
For Schedule Tribe category: 5 years age limit relaxation
For Other Backward Class categories: 5 years age limit relaxation
For Skilled players of Uttar Pradesh of Classified Games: 5 years age limit relaxation
For State Government Employees of Uttar Pradesh which includes teachers/ staff of basic Shiksha Parishad and Government aided Madhyamik Vidayalas: 5 years age limit relaxation
For Physically Handicapped candidates: 15 years age limit relaxation
For Group-B posts for the Emergency Commissioned Officers/ Short Service Commissioned officer and EX- Army personnel (experience of 5 years): 5 year age limit relaxation
A candidate who needs to claim the benefit of age relaxation must fulfil the under mentioned conditions-
He/sheshould have a residence in UP State.
He/she must obtain the category certificate which is authorized by the state government.
Women candidate must obtain the residential certificate or category certificate that is issued from the paternal side.
in such cases where the male candidate with more than one wife is not eligible for the PCS exam.
In such cases where a female who has married a male who already has a wife is not eligible for the PCS exam.
Exemption for the fourth and fifth point has given by the governor of the state grants.
A pregnant candidate will be declared provisionally unfit after 12 weeks or more.
Candidates who come under more than one category can demand only one concession whichever ever is more valuable.
Academic qualification
Candidates who want to appear in the PCS exam must fulfil the entire academic criteria-
Candidates should be a holder of graduation degree in any stream.
Candidate need to qualified graduation with required aggregate marks.
Along with this, candidates should be physically and mentally fit.
Candidates must submit their final year valid scorecard/mark sheet at the time of application form submission.
Although, the specific education qualification holders can also apply for PCs exam. The list is below mention-
Post of Sub Registrar, Assistant Prosecuting Officer (Transport), Law officer, Law Officer (Mandi Parishad – Graduation (Law)
Post of District Basic Shiksha Adhikari/ Associate DIOS & Other equivalent administrative posts, District Administrative – Officer PG Degree
Post of District Cane Officer – Graduation (Agriculture)
Post of District Audit Officer – Graduation (Commerce)
Post of Assistant Controller Legal Measurement (Grade-I)/Assistant Controller Legal Measurement (Grade-II) – Degree in Science with Physics or Mechanical Engineering as one subject.
Post of Assistant Labour Commissioner – Degree (Arts) with Sociology or Economics as a subject or Commerce/ Law
Post of District Programme Officer – Degree (Sociology/ Social Science/ Home Science/ Social Work)
Post of Senior Lecturer – DIET PG Degree with B.Ed.
Post of District Probation Officer- PG Degree (Relevant Disciplines)
Post of Designated Officer/ Food Safety Officer- PG (Chemistry)
Post of Statistical officer – PG (Mathematics/ Mathematical Statistics/ Statistics/ Agricultural Statistics)
Post of Labour Enforcement Officer- Bachelor's Degree/ PG (Relevant Disciplines)
Post of District. Horticulture officer Group-2 Grade-1 – B.Sc (Agriculture / B.Sc (Horticulture)
Post of Extension Service Officer Group-2 – B.Sc or B.Sc. (Ag.) followed by a 15-month Post-graduate Diploma Course
Post of Tax assessment officer – Bachelor's degree (Commerce or Economics)
Post of Marketing officer/ Secretary Group-II (Mandi Parishad) – Graduation (Relevant Disciplines)
Post of Account and Audit Officer (Mandi Parishad) – Graduation (Commerce) with Accountancy
Post of Senior Sugarcane Development Inspector -PG (Agriculture Science) and CCC Certificate
Post of Veterinary and Welfare officer- B.V.Sc. and A.H or equivalent
Exam Pattern of PCS Examination:
  Candidates must appear in all stages.PCS exam is divided into three stages-
Preliminary Examination
Mains Examination
Group Discussion/ Personal Interview
Preliminary Examination (Primary Stage): 2 papers (Objective)
The primary stage holds two different papers. Both belong to general studies. This stage obtains multiple-choice questions.
Number of papers – General Paper Studies: 1, General Studies: 2 (CSAT)
Type of Exam- offline (OMR sheet)
Maximum Marks- 200 Marks for each paper
Duration of Exam- 2 Hour for each paper
Syllabus of General Studies 1:
Current events of national and international Importance
History of India & Indian National Movement
India and World Geography – Physical, Social, Economic geography of India and the World
Indian Polity and Governance – Constitution, Political System, Panchayati Raj, Public Policy, Rights Issues, etc.
Economic and Social Development – Sustainable Development, Poverty, Inclusion, Demographics, Social Sector Initiatives.
General Science
Climate Change, Environmental Ecology, biodiversity and more.
Syllabus of Paper 2 (General English)
1. Comprehension
2. Interpersonal skills including communication skills.
Logical reasoning and analytical ability.
Decision making and problem-solving.
General mental ability
Elementary Mathematics up to Class X level – Arithmetic, Algebra, Geometry, and statistics, Irrational numbers, Real numbers, Average, Profit and loss, Work and Time, Simple and Compound Interest, Speed, Time and Distance, Percentage, etc.
Algebra: factors of Polynomials, Remainder theorem, Set theory etc.
Geometry: theorems regarding triangle, perimeter and area etc.
Statistics:  Classification of data, tabulation, Pie chart, Collection of Data etc.
General English up to Class X level
General Hindi up to Class X level
Main Examination ( Secondary stage) :
Aspirants who qualified for the Pre exam are called for the Mains exam. The main exam syllabus description is listed below-
Number of paper- 8 paper (total 1100 marks)
General Hindi – 150 Marks
Essay – 150 Marks
General Studies (First Paper) – 200 Marks
General Studies (Second Paper) – 200 marks
General Studies (Third Paper) – 200 Marks
General Studies (Fourth Paper) – 200 marks
Type of Exam- Offline (Written Examination)
Syllabus of the paper third:
History of Indian Culture
Modern Indian History
The Freedom Struggle
Post Independence consolidation and reorganization
History of the world
features of Indian Society and culture
Role of Women in Indian Society
Meaning of Liberalization and more
Human migration
Population and Settlement and more
Syllabus of paper forth:
Indian Constitution
Functions and Responsibility of the Union and the states
Role of Finance Commission in Centre
Parliament and State legislature
Structure of Indian judiciary
Representation of peoples Act
Constitutional powers, functions and responsibility
Development Process
Welfare Schemes
Issues relating to poverty, development and management of the social sector
Knowledge of UP regarding the political and judicial system.
Current affairs etc.
Syllabus of Paper fifth
Economic planning
Components of government and budgets
Land reforms
Infrastructure
Environmental security
Law and order and civil defence and more
Syllabus of sixth paper:
Emotional intelligence
Public and civil service values
Probity in Governance
Ethics and human interface
Attitude, social influence, and persuasion
Case studies and more
Interview (final Stage): 100 Marks
Qualifying candidates will appear for group discussion. The main motive of an interview is to check the personality and ability of the candidates. Candidates should prepare for national and international current affairs.
Tips to Pass PCS exam
No doubt that PCS has one of the toughest and competitive level exams. Such competitive exams require lots of hard work but they should be in the right direction instead of focusing on everything. Here are some easy to follow tips that might help you crack the PCS exam and passing it with good marks –
Always Stay Updated with Syllabus
The syllabus doesn't vary every year but there are few key changes that you should know about. Staying updated with the latest PCS syllabus will be vital to understand how much progress you have made. By breaking down the complete portion and dividing it into different categories will help in learning. The best part is, you can easily track the progression.
Create Small Goals
By creating small targets or aims that you have a keen eye on will make things easier. To achieve a large goal, several small goals in preparation will come in handy. You can add reading newspaper and check the TV to learn about latest updates regarding the same.
Go Through Previous Year Exam Paper
The best part of the internet is, it helps in getting everything you are looking for from the past. You can check out previous years' exam paper of PCS and things will get easier. You can learn about the pattern, how to prepare and such other stuff in a quite easier manner.
Conclusion
After learning about the key aspects related to the journey of being a PCS officer, you can prepare for it. The journey is going to be tough and full of new challenges but if you have the right attitude to learn new things, prepare for the exam and essential qualities, things are going to get easier. The job of a PCS officer requires patience and skills in communication that you will build during the course period. Make sure you start preparing at an early age to ensure that you achieve success. We hope you become the next PCS officer in your region and help in the development of India.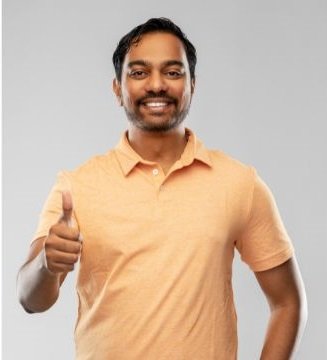 Rahul Kumar is a passionate educator, writer, and subject matter expert in the field of education and professional development. As an author on CoursesXpert, Rahul Kumar's articles cover a wide range of topics, from various courses, educational and career guidance.