Neurosurgeons are expert osteopaths or medical doctors that are responsible for treating the nervous system, brain, spinal cord, pain disorders, nerves, and muscles. They are trained for investigating, diagnosing, and treating neurological disorders.
They perform series of clinical trials and various basic level, advanced level and even engaged in clinical research. You can find a lot of neurosurgeons that work in healthcare centers. They work for just forty hours a week.
If you are planning to become a neurosurgeon in India, then you have a great chance to earn a high salary. It offers satisfaction to every aspirant as it allows them to save lives and improves one's health.
A neurosurgeon in India has to gain specialization in a specific area like neurocritical care, headache, child neurology, autonomic disorders, etc.
Being an expert, they are also called a life savior for many.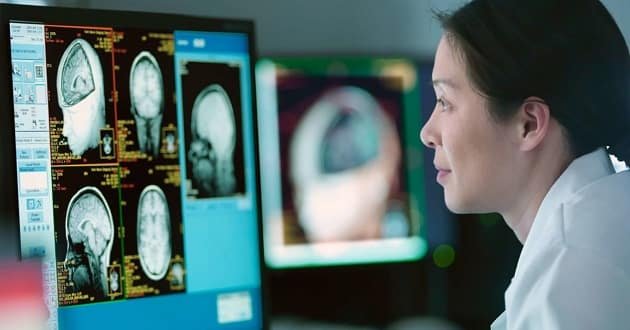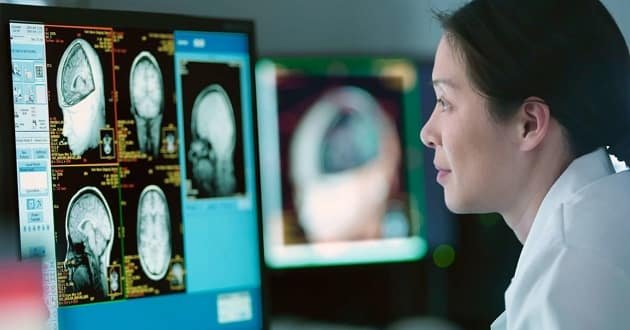 Eligibility requirements for becoming a Neurologist
For becoming a neurologist, an aspirant should have passed at least Class XII in a science stream. His/her subjects must include biology, chemistry, or physics for qualifying for a medical exam.
They should also score valid marks in the NEET-UG exam.
As soon as the aspirants are over their MBBS, they can pursue a master's degree in Neurology.
The candidates can start their postgraduate internship with the one-year training program. This offers them a good experience in healthcare practice and offers real-time experience with the patients.
As soon as they have completed their two years post-graduate program, the aspirants can go for a three-year neurology residency. This helps them to gain good experience related to neurological issues and disorders.
The candidates should be of 17 years of age for appearing in the NEET UG exam. The maximum age to appear in this exam is set to 25 years.
Also Read: How To Become A Surgeon In India?
Educational qualifications to become a neurosurgeon in India
As soon as you have completed your Class XII in the science stream, you can enroll yourself in an MBBS program.
This MBBS course is of 5.5 years course. The last year is completely dedicated to the compulsory internship. On completing your graduation, there are two ways through which you can get into the training program of a neurosurgeon.
First, you can appear in any of the entrance exams conducted for the Mch degree. This is a 6-year neurosurgery course that is offered by some of the institutes like SCTIMST, NIMHANS, AIIMS. These institutes organize their tests.
Secondly, you can go for the NEET Post graduation entrance test. If you qualify for this program, then you can easily secure your place in a 3-year program of general surgery training, which leads to an MS degree.
Soon after this, you can appear in the NEET Super-specialty entrance test for making your place in the neurosurgery course. It is a three-year course that leads to an MCh degree.
If you go for training in general surgery, rather than going for a six-year course in neurosurgery, you will be showered with various benefits. It is because it offers you exposure to various surgical branches like cancer surgery, plastic surgery, urology, heart surgery, etc. This offers flexibility for switching to another super specialty in nearer future.
NIMHANS and AIIMS also run their 3-year neurosurgery course, once you have completed your MS in general surgery. They organize their entrance tests, after which a viva is taken.
The postgraduates who are not able to secure their position in NEET super specialty can go for neurosurgery training from any DNB accreditation. You can qualify DNB Centralized entrance test by the NBE. Further, you can get enrolled in an accredited institute of private teaching or hospital for an internship.
Soon after completing the 3-year training program, you are offered a DNB degree.
 The government has also recently declared that DNB and MCh degrees are treated at par when anyone applies for the job as a neurosurgeon.
Skills to become a neurosurgeon
A neurosurgeon is involved in the non-surgical specialty and they should possess the following skills to become a successful medical care expert.
They must have good communication skills
Must be blessed with leadership quality
Must be always ready to learn and adapt to different situations
Should be confident enough in his work
Should be aware of teamwork
A neurosurgeon can easily diagnose the issues that are present in the peripheral and central nervous system of the patient.
Scope of neurology in India
The scope of neurology is widely expanding in India. It is because there is a large number of patients in India that are facing neurological issues. This in turn increases the demand for a neurosurgeon as well. There are various healthcare centers and hospitals that require them for the best assistance.
You can also work as a neurosurgeon around the world, in different research centers and universities. Various private hospitals and governments also keep on hiring neurosurgeons in their clinics. If you are willing to be a neurosurgeon, then you should grab this opportunity today.
Job roles as a neurosurgeon
Soon after completing your education and neurology residence program, there are series of available job profiles. You can apply for any of them and can start your career as a neurosurgeon.
Neurologist: They are the physicians that hold the specialization for disorders related to the nervous system. For becoming a neurologist, one has to have extensive medical training. It is a good choice for all the aspirants that have a keen passion to treat diseases and learn more about them. They are responsible to treat the peripheral, spinal cord, and brain nervous systems.
Neurosurgeon: You can call them the best medical experts that can treat various neurological diseases by using surgical and medical interventions. They can treat easily the chronic and acute issues.
Neuro Physician: Neuro Physician being the healthcare providers, they are the doctors or clinical practitioners that can treat neurological diseases with the best use of non-surgical procedures or with medicines.
They hold specialization in disease treatment which is related to forgetfulness, memory loss, stroke, and neuromuscular pain management.
Employment Opportunities for a Neurosurgeon in India
Various job opportunities are available in India as a Neurosurgeon. You can also try your hands for being a Neurosurgeon in other countries. A Neurosurgeon is one of the clinical practitioners that gets the highest paid salary. It is because their job is very much complex.
Some of the employers that hire a Neurosurgeon in India include,
Private hospitals
Government hospitals
Brain and spine hospital
Railway medical facility
Army medical center
Specialist hospital and many more
The high-end companies that recruit a Neurosurgeon are listed below:
Fortis
Max hospital
AIIMS
Indian Armed Forces
Apollo Hospitals
Artemis
Merits of becoming a neurosurgeon
As a neurosurgeon, you can make a great difference in your patient's life, their families, and friends. This job gives a neurosurgeon a lot of satisfaction and makes them happy when they see a patient recovering.
There are various benefits of being a neurosurgeon in India even though their job is challenging. It includes:
Their pay scale is very high
A Neurosurgeon is considered the most intellectual and respected medical expert.
Salary of a neurosurgeon
The salary of a neurosurgeon depends on their specialization and the type of company in which they work. Some of these medical experts that perform private practice; they earn more money than other neurosurgeon that work in private clinics or hospitals.
The average salary of a popular Neurosurgeon is 30, 00,000 per annum. The more you gain experience, fame, and name, the more your income increases in this neurosurgery field.
Note: You must keep in mind that the salary of a Neurosurgeon depends highly on the company, its location, job profile, and years of experience.
Career as a neurosurgeon
Neurology is a medical field that has a large number of jobs due to its specialization. If you have a specialization, you can easily get various employment opportunities.
The candidates, who specialize in neurology, are highly in demand due to medical advancement and innovation in this field. As a neurosurgeon, you are free to get employed for general neurology or can go for specializing in any of the sub-specialty.
As a neurosurgeon, you have to work in the most fascinating and complex medical areas that include the nervous and brain system. You have to treat patients that are suggested by another doctor or a physician. If they feel, any surgery is required, then a doctor refers the patient to visit a neurosurgeon.
Conclusion
As a neurosurgeon in India, you get a chance for helping the sickest patients that are struggling with pathetic neurological diseases in the hospitals. You have to conduct challenging surgeries on complex and fascinating anatomy.
Don't miss the opportunity of becoming a neurosurgeon in India if you have the right skills and determination to work hard, then neurology is the best medical field for you. This will shower blessings on you when you will fix patients' issues and you will be highly satisfied with their small improvements even.