When it comes to investing, most people look after the safest source to have better outcomes. Short term investment plans might sound fascinating with better returns, but they are more likely to have risks. The mutual fund has offered the highest return in the past, and people are willing to invest in it. Direct investment is possible but less reliable as you need vast knowledge before finalizing the plan, and that's where the role of mutual fund agent comes into play.
Mutual fund agent/advisor/distributor are professionals to help with investments. The advice is based on experience, analysis, and other critical factors. A mutual fund agent will get a commission out of investors money, and it doesn't matter if the investor gained money or not. The returns have risks, but a mutual fund agent doesn't have to worry about it. The selection of portfolio in mutual fund scheme along with other decision is assisted by the agent.
These small but quick decisions are helpful for investors, and if you feel that you have good knowledge in making investments the right way, then you can find this job perfect to begin. If you are interested or willing to know about the qualifications, education, experience and other aspects related to becoming a successful mutual fund agent then you can read our guidepost.
Here, we have covered all the critical aspects along with tips to have a successful career. Let's get started by knowing the benefit of being a distributor or agent.
Step by Step Guide to becoming A Mutual Fund Agent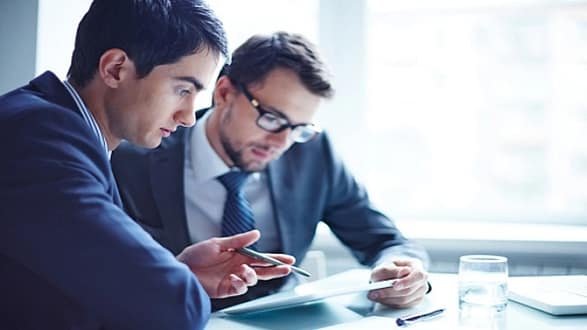 By following the below mentioned five steps, you can become mutual fund agent. So, without wasting any more time, let's proceed to the procedure.
Step 1 – Applying for NISM and Registering with AMFI
To get started, every candidate has to apply for a mutual fund distributor certificate examination which is conducted by NISM series V-A. In this exam, you have to make choices based on your knowledge and clearing the examination will proceed you to the next step. After clearing your NISM exam, you are eligible and the step for eligibility is to register with AMFI. You can do the registration process through the CAMS-KRA office that is in every city.
Step 2 – KYD
Once you have registered with CAMS-KRA, you must move on to the very next step of KYD. Well, KYD stands for Know Your Distributor details. You are required to enter the basic details in the column, you can move forward to the further steps. But, make sure that your details must match the details that you entered in NISM Exam.
Step 3 – Biometric Verification
The next step is biometric verification that you can complete online with ease. But, if you are not compliant with KYD then visiting the ARN CAMS-KRA officer personally would be the better choice. You can complete your KYD as well as biometric verification to get started.
Step 4 – Receive your ARN Card
Once the whole process is complete, you are going to get an ARN card and it will take a couple of days. Getting the ARN card won't be an issue as if you have filled everything correctly and there are no issues with KYD compliance. The ARN card will be delivered to the address that you entered during the registration process.
Step 5 – Getting Registered with AMC or Mutual Fund House
After completion of every process and availing of your ARN card, it is time to empanel with a Mutual fund house or AMC. You will get training from AMC and other marketing material along with guidance to have better sales. They are also going to offer you commission for the work completed during the training process.
Also Read: How To Become a Stock Broker in India
Eligibility to Become a Mutual Fund Agent in India
There are a few requirements that you have to fulfil to begin your journey as a mutual fund agent in India. The below mentioned are all the key requirement –
Candidates must have completed class 10.
Candidates must have completed class 12 from any stream.
A candidate who hasn't passed class 12 need a 3-year diploma degree.
Interested aspirants need to pass an exam conducted by NISM.
Bachelor's degree is not compulsory but if you hold an undergraduate degree then it will be the cherry on top. In simple words, you are more likely to get an ARN card within a couple of days as well as on the first try.
Certificates
To operate as a mutual fund agent in India, you need a few certificates that will act as a license. Once you have completed the training and got everything, you can look forward to getting below-mentioned certificates –
NISM Series V(a): Mutual Fund Agent Distribution Continuing Professional Examination
NISM Series V(a): Agent Distribution Certificate Examination.
AMFI Mutual Fund(Advisor) Module
CIEL: Refresher Course of Mutual Fund
IICM: Refresher Course of Mutual Fund
These certificates are mandatory to every mutual fund agent and you can get these after successfully qualifying for the exam.
Reasons to Become a Mutual Fund Agent
Mutual funds agent get an impressive benefit while working in this field. Apart from earning, several other reasons can make you look for a mutual fund agent job over the other ones.
Impressive Income – The interest rate earned by an agent on the new investor is impressive. Every investment help in getting a commission between 0.50% to 4%. There are different types of mutual fund investments so it will be based on the type. You can get more in several other manners.
Safe Source of Income – When you are making people invest, you are taking a small percentage in commission but if the amount of investment is large, your small percentage will feel extra-ordinary. You are not taking any risk except for your reputation and it is quite helpful.
Better Networking – You get to know lots of people who want to invest money and this thing is quite helpful in making more contacts. When you know lots of people, you can enhance your source of earning and influencing people to make money by selling plans.
Reputation – When you are making successful choices and helping people invest in the right stream, you will gain reputation and fame. Do you know what's more important in the mutual fund business? Well, a reputation it is. When the reputation is rising, every investor will listen to your choices.
These are a few of the reasons that mutual fund agent gets more reputation and help others getting rich. But, the fact that you have to make the right decision is based on your knowledge and expertise.
Role of a Mutual Fund Agent
An array of tasks are required to complete by a mutual fund agent. The roles played by an agent are –
New agents start working on the management of equity to learn new stuff.
Agents will have to look after debt and diversified fund to gain experience.
Candidates have to look after accountable investments.
Learns the way to take exit decision for the fund.
Candidates work on offering better returns as compared to the benchmarks.
Learning to monitor the way to regulate investment and finding the new source is the key part of their job.
These are the important roles played by a mutual fund agent in a company. You can work individually as well as look for a popular company to get started.
Top Training Institutes To become a successful Mutual Fund Agent in India
While looking for the tips online, you might end up missing the basics and other key things. The journey of being a successful mutual fund agent is all about experience and knowledge for sure. Choosing a reputed training institute can help to enlarge your knowledge and increasing the chances of success. Here we have selected top institutions based on their portfolio, testimonials, and students' reviews. Let's have a look –
Training Institute in India-
Kunjbihari'S Goyal Online Academy for Learning and Development(GOLD), Mumbai
Forex Keys (VJS Academy), Vishakapatnam
Sydenham College of Commerce and Economics, Mumbai
New Era Institute of Professional Studies(NIPS), New Delhi
Equity Analysis Inc, Mumbai
Dalal Street Investor Academy, Pune
CSE Institute of Capital Market, Kochi
Focus Educare PVT Ltd, Banglore
The Great N Fear- Institute of Technical Analysis, Ahmedabad
Stock Market Institute(SMI), Banglore
Datta Institute for Stock Market Education, Hyderabad
Jain Arbitrage Destination, New Delhi
Blindly choosing any institute from the mentioned ones will be easy. However, you can check all these institutes, their locality and quality of education to ensure that which one suits you. On the other hand, these colleges have their official websites to enrol, which will come in handy.
Conclusion
The journey to a successful mutual fund agent is tedious and has several hitherto daunting challenges. Making a career as an agent is better for the long term and you can increase your returns by making providing better outcomes to your investors. Once you offer the maximum outcome to every investor based on your research, you will be able to increase exposure in vast areas.
Mutual Fund Agent FAQs
Q. What is a mutual fund agent?
Ans: A mutual fund agent is a financial professional who acts as an intermediary between investors and mutual fund companies. They help investors understand different mutual fund options, assess their financial goals and risk tolerance, and recommend suitable mutual funds for investment.
Q. What are the responsibilities of a mutual fund agent?
Ans: The primary responsibilities of a mutual fund agent include:
Providing information and guidance to investors about mutual funds.
Assessing investors' financial goals and risk profiles.
Recommending appropriate mutual funds based on the investor's requirements.
Assisting with the completion of necessary paperwork for mutual fund investments.
Facilitating the purchase and redemption of mutual fund units on behalf of investors.
Monitoring and reviewing the performance of mutual fund investments.
Q. How do mutual fund agents earn money?
Ans: Mutual fund agents typically earn commissions or fees for the services they provide. They may receive upfront commissions, known as a front-end load, when investors purchase mutual fund units. They may also earn ongoing commissions, called a trail commission, based on the assets under management. Some agents charge a separate fee for advisory services.
Q. Are mutual fund agents regulated?
Ans: Yes, mutual fund agents are regulated by the financial regulatory authorities in their respective countries. In the United States, for example, mutual fund agents are typically registered with the Securities and Exchange Commission (SEC) or relevant state securities regulators. They must comply with certain rules and regulations to ensure investor protection.
Q. What qualifications do mutual fund agents have?
Ans: The qualifications required to become a mutual fund agent can vary depending on the country and regulatory requirements. Generally, agents need to complete a specific certification or licensing program related to mutual funds, such as the Series 6 or Series 7 exams in the United States. They may also need to meet certain educational and experience requirements set by the regulatory authorities.
Q. Can mutual fund agents provide financial advice?
Ans: Mutual fund agents can provide general information and guidance about mutual funds. However, they may have limitations on providing comprehensive financial advice, as their role primarily focuses on mutual fund recommendations. If you require broader financial planning or personalized advice, you may need to consult a financial planner or a certified financial advisor.
Q. How can I find a reliable mutual fund agent?
Ans: To find a reliable mutual fund agent, consider the following steps:
Research and check their qualifications, certifications, and experience.
Seek recommendations from trusted friends, family, or colleagues.
Verify if the agent is registered with the relevant regulatory authorities.
Interview potential agents to gauge their knowledge and suitability to your needs.
Consider working with a reputable financial institution that has qualified mutual fund agents.