After completing 12th or high school, many students think of making their careers in the field of computer science or mechanical engineering. But it is quite confusing which one to choose since there are many similarities, and if you don't have proper knowledge about both the career paths, you might end up starting with the wrong career path. And surprisingly, this happens with many students every year, primarily because of the lack of knowledge and guidance about these two career fields.
But if you are highly interested in knowing the major differences between computer science and mechanical engineering, then congrats, this post will be all about you. Below we will be covering every single point that a high school graduate student must know before choosing any career path between these two.
| | | |
| --- | --- | --- |
| Aspect | Computer Science | Mechanical Engineering |
| Overview | Focuses on software, algorithms, programming, and information technology. | Focuses on designing, analyzing, and manufacturing mechanical systems. |
| Core Subjects | Data structures, algorithms, programming languages, databases, computer networks. | Mechanics, thermodynamics, materials science, machine design, manufacturing processes. |
| Career Opportunities | Software engineer, web developer, data scientist, network administrator, cybersecurity analyst. | Mechanical engineer, design engineer, automotive engineer, project manager, production engineer. |
| Industry Demand | High demand for computer science professionals in the IT, software, and tech industries. | Moderate to high demand in manufacturing, automotive, aerospace, and energy sectors. |
| Salary Range | Entry-level: INR 3-6 lakhs per annum; experienced: INR 10-20+ lakhs per annum. | Entry-level: INR 3-5 lakhs per annum; experienced: INR 6-15+ lakhs per annum. Salaries may vary based on factors such as location, company, and experience. |
| Skill Set | Programming languages (Java, Python, C++, etc.), problem-solving, data analysis, software development. | Analytical skills, knowledge of mechanical systems, CAD software, problem-solving, technical aptitude. |
| Research Opportunities | Opportunities for research in artificial intelligence, machine learning, data science, and computer vision. | Opportunities for research in robotics, automotive engineering, materials science, and energy systems. |
| Entrepreneurship Potential | High potential for tech startups, software development firms, and IT consulting services. | Potential for starting engineering consulting firms, product development companies, or manufacturing units. |
| Academic Options | Bachelors, Masters, and Ph.D. programs available in computer science and related fields. | Bachelors, Masters, and Ph.D. programs available in mechanical engineering and related fields. |
| Future Trends | Emphasis on AI, cloud computing, cybersecurity, big data, and mobile app development. | Focus on robotics, automation, renewable energy systems, sustainable manufacturing, and additive manufacturing (3D printing). |
Computer Science
If you have any confusion about computer science, and you want to know what computer science means. If this is the case, you only have to do one thing, and it is to break down the term 'Computer Science' and then come to know everything about it. So, let's break down this term for simplifying it and understand it in a simple form. Computer Science stands for the science in which we learn everything about computers and computation devices and how they work.
A candidate/student of computer science learns how everything works on computers, like the actions, inputs, and outputs. All the universities and institutions that teach the syllabus or courses related to computer science only teaches how all the things work in computers and other computing devices. Mostly the courses or syllabus contains theoretical content, and the implementation thing always depends upon the student. Therefore, if you are pursuing the computer science field, you must follow two rules; the first is learning everything and following the theoretical part of education. The second rule is to apply or implement everything that you have learned, and believe it or not, implementing the things can make you a better computer scientist.
The universities and institutions would show the major subjects in front of you, such as programming, electronics, physics, mathematics, and other engineering electives. You can choose any of the subjects mentioned above as your major subject so that you can master it. Now let's talk about some of the reasons you should pursue computer science as a 12th or high school pass out student.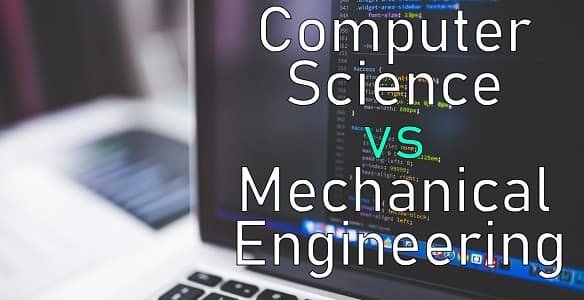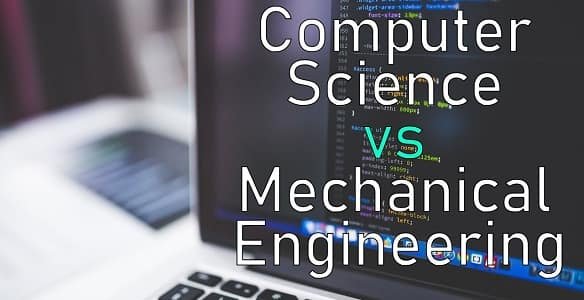 Why should you choose Computer Science as your main career path?
Computer science and Information Technology are both the most popular and prominent career fields, especially these days to the next years. In short, it is a future proof career field to pursue, and because of the high demand, you can expect to get a decent paying job too. If you have a computer science engineer degree, then both in private and government sectors, you can expect a 5 lakh annum of starting salary.
Undoubtedly, computer science is the most demanded but high competition career field. But this thing also indicates the demand for computer scientists and engineers in the market right now. And the best part is that a student who got decent marks and he/she is good at mathematics then he/she can easily pursue in the field of computer science.
If you are thinking of helping startups or businesses grow in the market in this digital era, pursuing the computer science field would be an appropriate choice for you. If you are thinking of starting your own business in the future, you can also use the knowledge taught by universities related to computer science.
Job Opportunities As A CSE Graduate:
Computer Programmer:
One of the most demanded job posts in a computer science's career is the Computer Programmer. This job post requires the knowledge of programming languages, database management, other computation devices related knowledge, and system automation. After completing graduation, you can easily expect a computer programmer's job with around 5 to 6 lakh Indian rupees per annum.
System Designer:
Besides a computer programmer, you can also apply for the job post, a system designer. Many companies, firms, and businesses are on the hunt for a system designer to help them with their business. As a system designer, you can easily expect a yearly salary of more than 5 lakh, and it might go up to 7 lakh per annum as well.
Software Developer:
The job post is high in demand because many businesses and companies are looking for the best software developer. You must know programming languages for being a software developer, but you must master any specific programming language with the database or back-end management. When you apply for a software developer job title, you can easily expect a salary of around 6 to 8 lakh per annum.
Besides these job posts, you can also apply or look for other job posts such as System Database Administration, Engineering Support Specialist, Computer Operator, Research Analyst, Data Warehouse Analyst, etc.
Mechanical Engineering:
Unlike computer science, mechanical engineering doesn't require any computation work or assistance. Instead, whoever pursues mechanical engineering gets knowledge about various machines and tools. And the universities or institutions train the students to solve and assist in the section of machinery or tools. However, mechanical engineering also includes the designing of machines and tools that come in use.
Now, you know mechanical engineering is a perfect option for those students who want to pursue their career in machinery. And suppose a 12th or high school pass-out student has an intense interest in the machine learning or machine industry. In that case, he/she should definitely pursue a career in mechanical engineering.
Why should you choose Mechanical Engineering as your main career path?
If you are interested in any industry that requires machine learning or tool formation, you should definitely consider mechanical engineering as your major career path. The demand for a mechanical engineer is on a higher side; it is only because all the industries usually require mechanical engineering. Therefore, the scope of getting a job as a mechanical engineer is way higher than other career paths.
One other reason is that the mechanical engineer's starting salary is way higher than other job posts; not only this, but it increases with the experience level a candidate has. Along with this, if you get a government job in mechanical engineering, that works like icing on the cake. But the best part is that mechanical engineers can easily get a job in the government company or branch, making it a very secure job post.
Students who were quite good at mathematics and physics during high school graduation are very qualified plus suitable ones for mechanical engineering. And if you were good at mathematics and physics and had an intense interest in machinery, then pursuing a career in the mechanical engineering field would be the right choice for you. If you want to take your education to the next level, you can also go for a master's degree in this field, which is another great option.
Job Opportunities As A Mechanical Engineer:
Service and Maintenance Engineer:
The most popular but starting job post in the mechanical engineering field is the service and maintenance engineer. A service and maintenance engineer works to maintain and check the machinery or tools. Talking about a service and maintenance engineer's salary so that it could be anywhere between 5 lakh to 6 lakh.
Senior Engineer:
If you have a master's degree and apply for the senior engineer's post, you can expect a salary of anywhere between 7 to 14 lakh Indian rupees per annum. For being a senior engineer, you must have a master's degree with problem-solving skills and creative thinking.
Project Manager:
A project manager is also quite a great job post after mechanical engineering graduation. A project manager manages the big small machinery or tool development projects in both private and government branches. Talking about a project manager's salary after graduation of mechanical engineering, it could be anywhere between 8 to 10 lakh Indian rupees per annum.
Lecturer or Professor:
And if you loved what you learned throughout the graduation years in the mechanical engineering institute or universities, you can also apply for a lecturer or professor position. Besides having good knowledge about any particular subject, you must be good at teaching something to students. Being a lecturer or professor after graduation in mechanical engineering, you can expect anywhere from 4 to 7 lakh Indian rupees.
These were some of the job posts you can apply for after graduation, and there is one thing clear that the demand for a mechanical engineer is always high because of the continuously expanding industry.
Final Thoughts
Computer Science and Mechanical Engineering are both very popular, in-demand, and secure career paths. But like most of the 12th pass-out students, you also have confusion between these two; then congrats, this whole post was all about you. Here we have discussed the difference between computer science and mechanical engineering and which one is perfect for you. Along with this, we have also talked about the job post and average salary after graduation that a candidate can get.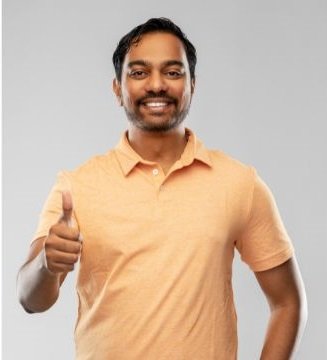 Rahul Kumar is a passionate educator, writer, and subject matter expert in the field of education and professional development. As an author on CoursesXpert, Rahul Kumar's articles cover a wide range of topics, from various courses, educational and career guidance.