Talking about the most respectable and responsible jobs in India, then the job profile that tops the list is of a judge. Judiciary tasks are considered the most important ones in India and if you are a judge, there are a lot of responsibilities that you should be prepared for. In India, judges have three categories, Supreme Court judge, High Court judge, and normal Subordinate Court judge.
In the article, we are going to talk about all of these categories of a judge, their responsibilities, and how you can become one. So, spend a few minutes on the article to know about getting a job profile judge and gain both respect and a good salary.
Judiciary system of India
Before jumping right to the job profile of the judges, let us first discuss about the judiciary system in India. Though it may look too basic to some readers, if you are willing to work as a judge and serve the public, it is extremely important to know about India's judiciary system in detail.
The court system of India is primarily divided into three categories. One is the supreme court that works at the national level cases, the next one is the high courts that work in the state level, and the third one is the subordinate court that is often referred to as the district courts. These district courts work at the district level. All these courts appoint judges to provide justice depending on the facts and constitution of India. And that's the reason why a judge should be well aware of the Indian constitution, laws, and how the different sections can be used to provide flawless justice to the Indian citizens.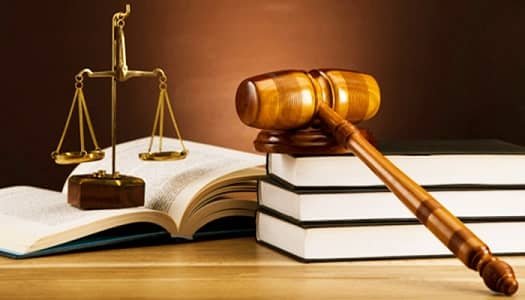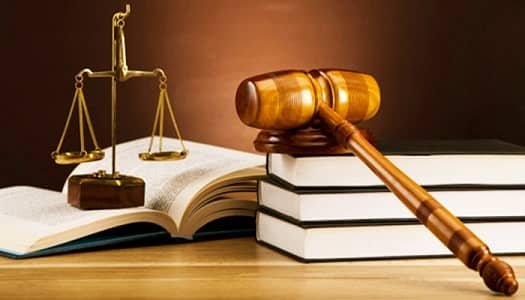 So, if you are willing to serve as a judge, be prepared with all the laws and sections along with subsections of Indian constitutions to get eligible for a judge in one of these three categories of courts.
Eligibility Criteria for becoming a judge in India
Typically, Indian courts appoint freshers only at the subordinate level. That means you can only be appointed as a judge in the lower court if you are a fresher. Additionally, you need to fulfill certain prerequisites in order to become a judge. In this section, we are going to discuss about these prerequisites that you need to fulfill in order to become a judge.
Educational qualification: The candidate should have a degree in law with a good score
Age: Minimum age limit –21years Maximum age limit-35 years
Additional requirement: Candidate should have command in the state's local language, Hindi, and in English.
So, these were the minimum qualifications that you must follow in order to be eligible for the judge profile. Be sure to fulfill all these requirements and if you have them, you can move further to get eligible for judge in subordinate courts.
Qualifying examination: Syllabus and exam pattern
Along with the minimum quantification and knowledge of the field, you should clear you also need to clear the CLAT (Common law Admission Test) depending on your educational qualifications (Undergraduate/Postgraduate level).Also, you must clear the Judicial services Examination conducted by the high courts in association with the state level PSC (after completing your graduate or postgraduate degree in law).
For the CLAT exam, you need to know about the Indian constitution along with the different laws and their field of application. This will help you work as a lawyer or become a member of staff working as a Legal assistant.
Once you have your degree, you can then prepare for PSC examinations to become eligible to work as a judge in subordinate and lower courts of the state.
A step-by-step guide to become a judge in India
Basically, if you are willing to work as ajudge, you need toclear two phases of entrance exams. One is when you complete your schooling/graduation to enter the law institute, and the next phase when you need to clear the state level PSC. So, here is the step-by-step guide to become eligible for the post of judge. Go through this detailed guide and then make the decision.
Step 1: Have your degree in Law (LLB) with a minimum of 55% marks
Step 2: Once you have the degree, apply for PSC examination of your state.
Step 3: Clear the PSC and then if you have the experience as an advocate, you can apply for the judge profile in district level court
Step 4: In order to become a judge in the higher courts, there are certain prerequisites and levels of experience that you should have as a judge in lower courts. Have a look at them and then you will be eligible to work as a judge in higher courts too.
This was the four-step guide to become a judge in India. Gain experience and enhance your skills through your career and become a more viable candidate for judge posts in higher courts.
Responsibilities of a Judge in India
The responsibilities of a judge can primarily be termed as to keep good care of Indian citizens and their rights. The judge needs to decide whether a person or firm is guilty or not. He is eligible to make the decision and make the parties follow the decision imposed by the law. He also establishes court rules to enhance the convenience to provide people the flawless justice.
In all, the judge is an extremely responsible job and if you are posted toa higher level of the Indian judiciary system, you should have patience and experience to deal the cases with excellence.
Eligibility for judge posts in different levels of courts
In India, the direct posting is limited to the lower and subordinate courts only. That means if you haven't served before as a judge, you won't be able to work as a High Court or Supreme Court judge.
Here are the eligibility criteria for the different judge posts in different judiciary levels. Have a look at them and then decide which area you are willing to serve and whether you are eligible for the higher-level courts or not.
For the Subordinate Courts:
For the subordinate judge's recruitment, the governor and high courts hire the persons depending on their services and PSC results. Some district courts require the candidate to have some experience as a law personal (advocate or other). Check for the eligibility and if you fulfill them, you can try to become a judge in the subordinate/district courts.
For High Courts:
The next higher level of courts in the Indian Judiciary is the High court. In order to work as a high court judge, you should have 10 experience of in holding a judicial office in India. Additionally, you can apply for the high court judge if you have 10-yearexperience of serving the high court as an advocate. Unlike the other courts, there is no minimum age limit for a high court judge. If you are a citizen of India and fulfill the above-listed prerequisites, you can apply for a high court judge profile.
For Supreme Courts:
A supreme court judge is appointed by the president of India and an ideal candidate must have a 5-year of experience as a high court judge. Additionally, an advocate who has served high courts for 10 years is eligible for the post of Supreme court judge. IN addition to these, the President of India has the power to appoint any Jurist according to his opinion.
Preparation tips to crack the entrance test and interview
One of the most important things that you should consider while planning to become a judge in India is your preparation. As said earlier, there are two exams that you need to prepare for in order to become a judge. Once the Law entrance test for an undergraduate or postgraduate degree, and once you are done with graduation, the PSC examination for your state. IF you fulfill all the prerequisites to become a judge, then we will suggest you to score well in the Law entrance test too as in the end the thing that matters the most is the knowledge you have about the Indian Constitution and laws.
Both CLAT (or other law entrance tests) and PSC have brilliant references to consider both online as well as offline.
Apart from the physical coaching classes for both the entrance examinations, you can refer to the online practice sessions that offer better value for money along with better connectivity to the subjects and topics that will be of importance while preparing to become a judge in India.
In addition to the online and offline classes that require time and patience, there are numerous other ways to learn about the entrance examinations. And the easiest way to learn about the Indian constitutions and subjects with utmost importance is to refer to the best-in-class preparation books to avail the mock tests and latest exam pattern for both CLAT and PSC. Along with these, if you are planning to become a judge, certain books provide a complete knowledge of the topics and concepts that you should be clear on for the judge's job profile.
So, choose one or more of the above-listed ways to ease out your pathway of becoming a judge.
Conclusion                                          
In all, if you are looking for a reputed job profile and are willing to serve the nation, a judge post would be an ideal choice for you. Though the process is lengthy and you will have to wait patiently to become a judge, believe us, this wait is completely worth it and you are never going to regret your preparation of becoming a judge for Indian courts. Just make sure that you prepare for the examinations well and give your best to work as a judge and there is nothing that can stop you from becoming a judge.