A Police Officer is a guardian of society who performs various tasks in their routine life. A career as a Police Officer is a rewarded and reputed position. Being a part of the government sector is a challenging task but as well as it gives you completefame and lucrative packages along with allowances and Pensions. The major responsibility of a police officer is to investigate crimes, enforced public laws and orders, leading the juniors, maintain a peaceful environment, etc.
Therefore, A DCP is one of those government posts that have always in demand. Are you willing to protect society?  If so, you can become a Deputy Commissioner of Police. It is the most leading post among the police force so candidates who have a desire to become DCP must explore the whole article. Here we are mention some major aspects like eligibility criteria, skills, institute that you should consider before applying to a government exam.
How to become a DCP (Deputy Commissioner of Police) in India?
A DCP is a government servantwho is a senior range IPS (Indian Police Service) officer. After qualifying for the IPS exam, IPS officers are get promoted to senior range posts on one of the following post- SP or DCP. To become a Deputy Commissioner, applicants need to crack the IPS exam first. Most higher-level government exams are conducted by UPSC (Union Public Service Commission). This civil service exam is conducted every year as per state, qualifying IPS officers are doing work under their jurisdiction. On the completion of previous jobs, IPS Officers are promoted to the DCP post based on experience. An IPS officer's contribution and working will count at the time of promotion.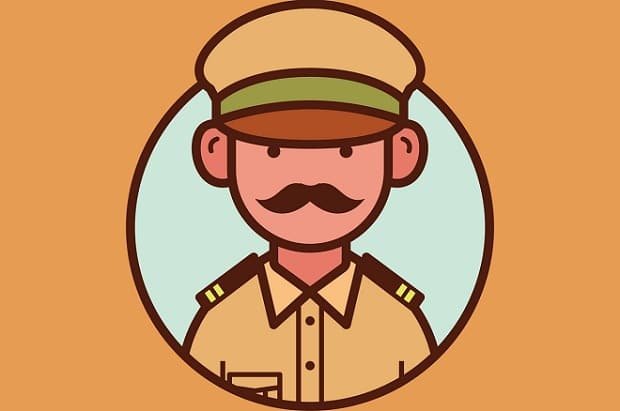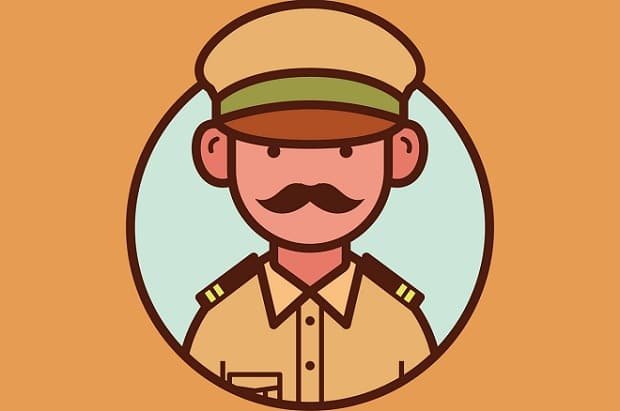 Roles and Responsibility of DCP
A DCP officer is also known as an executive head of the district that has responsibility for the district activities. The major roles and responsibilities of Deputy Commissioner are-
He or She is responsible for the enforcement of laws and order in the district.
He or She is responsible for the implementation of policies and activities of State Government and Central Government under their jurisdiction.
He is known as the legal representative of the government.
He has the power to control government branches like Zila Parishad's, Panchayats Samitis, MLA's, MP's, rural and urban bodies, etc.
He/ she is responsible for maintaining a peaceful environment across the district.
Another role of the DCP is he or she has the power to maintain coordination between several government offices by leading them.
In case of natural disasters (flood, drought, fire), he or she has the power to enforce sudden laws in the district and provide relief to the public.
Apart from the above-mentioned roles and responsibilities, he or she has the power to work as an appellate authority in the case of revenues.
He or she has monitoring power and appointment power of Patwaris.
Inspect and monitor the activities of other police officers.
Eligibility Criteria to become DCP
An aspirant, who wishes to become DCP, should fulfill the required eligibility criteria. Some of the major requirements are as follow –
Academic Qualification:
Candidates should have passed Class 12thwith any stream from any recognized board.
Candidates should score at least 50% of marks in Higher Secondary exam.
An aspirant must possess good communication skills.
Those who have completed a bachelor's degree in any field from any recognized university are considering eligible for the UPSC exam.
Candidates with having Master's degree are also eligible for the UPSC exam.
Nationality or Citizenship:
Nationality will be described on the various basis such as-
Candidates must have Indian Citizenship.
In case, candidates should not have Indian citizenship but come under –
The subject of Nepal
The subject of Bhutan
A migrant who belongs to the Tibetan community and escape to India before the date of 1-January, 1962 under the permanent settlement scheme.
Apart from this, other migrants from any of the following countries came to India under a permanent scheme – Sri Lanka, Pakistan, Tanzania, Uganda, East African countries of Kenya, Zambia, Vietnam and Ethiopia, and Malawi.
Are eligible for the Union Public Service Commission Exam.
Age Requirement: Candidates should fulfill the following age limit criteria-
Minimum Age – 21 years
Maximum Age – 32 years ( as on the date of August 1 in the year of examination)
Relaxation will be offered to the following categories-
For SC/ST aspirants – extend up to a maximum of 5 years
For OBC aspirants – extend up to a maximum of 3 years
For those candidates who come from the Jammu and Kashmir State – extend up to a maximum of 5 years
For Defence Services Personnel – extend up to a maximum of 5 years
For Ex-Servicemen Including ECOs or SSCOs and Commissioned officers also he or has turn into military service within five years – extend up to 5 years
For ECOs or SSCOs who have finished preliminary time duration of assignment of five years of Military service – extend up to a maximum of 5 years.
For disorder Candidates ( Blind, Deaf, handicapped) – extend up to a maximum of 10 years
Number of Attempts for Different Categories:
Six Attempts for General Category Candidates – up to 32 years
No Limit for Scheduled Caste & Scheduled Tribe – up to 37 years
Nine Attempts for Other Backward Classes – up to 35 years
Nine Attempts for Physically Handicapped candidates
Unlimited Attempts for SC and ST who has any type of disorder
Physical Fitness Criteria:  The fitness criteria for becoming IPS Officer is as follow-
For Men – Minimum Height ( 165 Cm), and relaxation ( up to 160 cm) given to those candidates who belong to Scheduled Tribe and races like Nagaland tribes, Assamese, Gorkhas, Kumaonis, Garhwalias, etc.
For Women – Minimum Height (150 Cm), and relaxation (up to 145 cm) given to those who belong to ST and other races which we mention above.
Minimum Chest Breadth – 84 Cm for Men, 79 Cm for Women
Eyesight – 6/6 or 6/9 for good eye & and 6/12 or 6/9 for the worst eye
Moreover, the physical criteria may different as per the rules and regulations of UPSC's new criteria. Fulfilling all these requirement would be the primary step to become a DCP in your state. The best part is, you can reach on higher level posts with ease.
Admission process for UPSC:
The UPSC exam is divided into three stages:
Preliminary Exam ( Objective Section)
Mains Exam ( Subjective Section)
Interview or Group Discussion Round
Preliminary Examination: This first round is dedicated to two subjects- General Studies I and General Studies II.
Syllabus of Paper I – General Studies I
History of India
National Movement of India
National and International Importance & Current Events of Both
World and Indian Geography including Economics, Social, Physical and Geography of the World and India
General issues on Bio-diversity, Climate Change, and Environmental Ecology
Indian Political System and Governance including Public Policy, Constitution of India, Panchayati Raj, and Human Rights, etc.
Syllabus of Paper-II – General Studies II
Comprehension
Logical reasoning & analytical ability
Communication skills and Interpersonal skills
Problem Solving Ability and Decision making ability
Basic Numeracy including orders of magnitude, numbers, and their relations – Class 10th Level
Data Interpretation including tables, data sufficiency, graphs, and charts – Class 10th Level
General Mental Ability
Mains Examination: This level has been dedicated to seven papers. The following subject is-
Paper 1 – Essay Writing
Paper 2 – General Studies I: Indian Culture and Heritage, Geography and history of the world and society
Paper3 – General Studies II: Social Justice& International Relations, Governance, Constitutions, Polity, etc.
Paper 4 – General Studies III: Environment, Security, Disaster Management, Bio-Diversity, technology, and Economics Development
Paper 5 – General Studies IV: Ethics, Aptitude & Integrity
Paper 6 – Optional Paper -1
Paper 7- Optional Paper – 2
Candidates can check the official website of UPSC to get more details about the exam. Passing in these competitive level examination is challenging but dedication can get you through the course and it will come in handy to become a DCP.
Group Discussion Round/ Interview Round:
The final round is dedicated to candidate's skills which they can show in the group discussion in front of experts (Competent Board). After qualifying the mains round he or she can go for a discussion round.  The questions which mainly asked the candidates are based on social traits. Candidates have suggested going through with current affairs before the interview round. He or she should work on communication skills and confidence level. Certain candidates are shortlisted and go for the final training under experts.
Pay Scales/ Salary Packages/ Remuneration and Allowances of DCP
In India, the minimum salary packages of DCP depend on the work profile. The DCP minimum earns an average of Rs, 16,00,000 Per Annum and it may extend up to 40,00,000 Per Annum as per their experience and job profile.
Allowances:  A DCP received various allowances such as-
Training Allowance
Uniform Allowance
Ration Money
Commando Allowance
Metropolitan Allowance
Conveyance Allowance
Kit Maintenance Allowance
Transport Allowance
Medical facilities
Gratuity
Pension
HRA ( House Rent Allowance )
Provided Fund etc.
Overall DCP is a reputed job post. To Become a DCP, you need to work hard and sharp your competitive and communication skills. Moreover, choose the right institute for academic knowledge. Candidates are suggested to attempt the mock test and try to solve the previous year's papers. In order, they can also read newspapers on daily basis and gain current affairs knowledge as much as you can.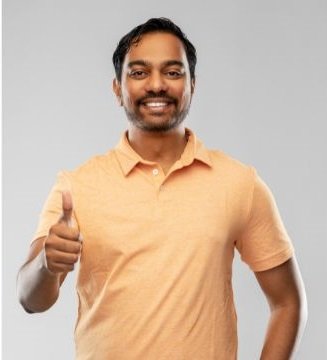 Rahul Kumar is a passionate educator, writer, and subject matter expert in the field of education and professional development. As an author on CoursesXpert, Rahul Kumar's articles cover a wide range of topics, from various courses, educational and career guidance.