Over the past few years, car designing course has become more popular among youngster. Car designing as a career is a perfect choice for those who possess innovative and creative skills in the term of external and internal designing of car. The course has gain immense popularity in India and in abroad as well. Car designers are those professionals who perform various tasks to fulfill customer needs.
Nowadays, there are so many Indian universities that offered car designing courses including on-field training, in-depth knowledge of dimensions, visualizations, computer programming, and 3 D Graphics. To enhance knowledge in the respective field, candidates can also join training institutes and create their portfolios for impressive growth. In addition, we have listed some aspects that you should follow before entering this field. The following aspects are- eligibility criteria, scope, future growth, entrance exams, etc.
Who is a Car Designer?
A car designer is a qualified professional who designs both internal and external parts of four wheels or Cars by using creative ideas. Generally, Car Designer is divided into three parts –
Exterior Designer
Interior Designer
Colour and Trim Designers
Exterior Designer – These professionals are called the backbone of car structures. By using their sketching skills they create various raw drawings that how a car model should look like. Exterior Designers mostly used 3D CAD equipment and sketching pencils to draw clay models. A perfect clay model has been converted into a digital structure. Such Digital structures are finalized by the management team and the Suppliers. Based on customer usage and customer preference, digital forms are polished.  How many sizes are launched into the market are depends upon the management team?
Interior Designer – Interior Designers are pretty technical workers as compared to Exterior Designers. They play a vital role to design a complete outlook of cars like seat material, interior designing of car, buttons, steering, and their design. Imagine, if the seat is installing at the wrong place, the control panel is over fast, seat belts are not comfortable, it feels like a mess. So, Interior designers are an essential part of the automobile industry.
Colour and Trim Designers – The major function of Colour and Trim Designers has to decide which type of material is used in the car structure, whether it is inside or outside. These professionals are trained to recognize the right material such as plastics, fiber, fabric, Alcantara, carpets, seat fabric, leather, chrome, steering wheels material, etc. He or she can also decide the color combination according to the company's cost; they can also handle the accounting sector of the company. To become a Trim Designer or Colour Designer, candidates can check the fashion designing degree course or Textile degree program.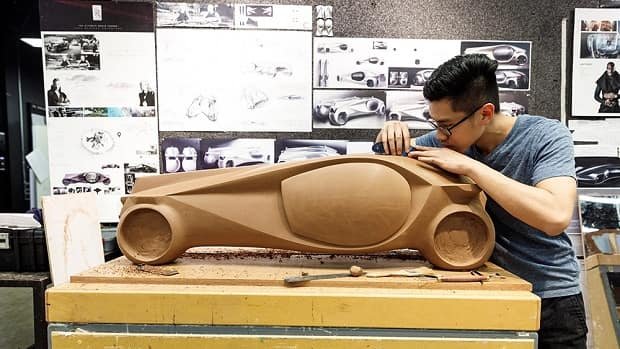 How to become a Car designer in India?
If you have a keen interest in the 2D or 3D designing and wants to establish a career in the automobile industry then you should consider the following steps that we mention below –
Step – 1 Choose a Right Career Path
If you are interested to gain knowledge in the field respective field, then first you choose the right career path. Mostly, aspirants didn't know that Car Designing is a sub-discipline course that comes under the Automobile Engineering programme. Certain universities offered this course under Automotive Engineering and Transportation Designing Programme.
Academic Qualification: Various Indian Institutes offer both Undergraduate and Postgraduate degree programmes for the designing course.
Tech Automobile Engineering Programme for Undergraduates: Applicants who are willing to pursue this course should fulfill the following eligibility criteria:
Candidates should have passed their Class 12 with PCM (Physics, Chemistry, and Mathematics) from any recognized Board.
Candidates must have scored at least 50% of marks in Class 12th.
Diploma in Automobile Engineering for Undergraduates: The eligibility criteria for the diploma programme as follow:
The students must have passed their Class 10 from any recognized board.
Candidates must have studied English & Science in the qualifying examination. Apart from this, he or she must have studied Mathematics.
Candidates must have scored at least 50% aggregate in Class 10.
Those who belong to SC/ ST/ OBC/EWS/ Sports Quota category will get relaxation in aggregates.
Entrance Exams: Here we have mentioned some popular exam that you should consider appearing for UG and PG level programs-
JEE Main – Joint Entrance Exam
GATE – Graduate Aptitude Test in Engineering
JEE Advanced – Joint Entrance Exam Advanced
KEAM – Kerala Engineering Architecture Medical Entrance Exam
AP EAMCET – Andhra Pradesh Engineering Agriculture and Medical Common Entrance Test
WBJEE – West Bengal Joint Entrance Exam
UPSEE – Uttar Pradesh Entrance Exam
KCET – Karnataka Common Entrance Test
BIT SAT – Birla Institute of Technology and Science Admission Test
Goa CET – Goa Common Entrance Test
MRNAT – Manav Rachna National Aptitude Test
SAT – Standardized Test
Uni Gauge – E test
Eligibility required becoming a Car Designer:
Therefore, to make a career as a Car Designer, candidates should register for the B. Tech programme in Automobile Engineering course. The program helps you to enhance your various skills such as problem-solving skills, communication skills, dimension skills. The program is specially designed to trained candidates to understand the advanced technologies which will be used in the formation of cars. Pursuing an undergraduate degree programme in Automobile Engineering will be a primary stage. There is a second option also available, that means on the completion of Automobile engineering course you can pursue a higher degree in respective field to enhance more knowledge about the car materials and tricky ideas of car designing.
Step – 2 Attend Internships and try to gain more experience
Internships are the essential parts of the professional degree program. Usually, universities and private institutes offered practical training to their candidates. For the immense growth, you must take part in research parts. During the internships, you will get an opportunity to sharpen your skills and find a clear way to become a successful designer. These short-term internships are specially given by experts in which, candidates can learn about the market strategies, customer's requirements, maintain the reliability of product, manufacturing, car dealings, and others.
Step – 3 Construct own Portfolio or Prospectus
A professional portfolio is a success key that brings a wide range of job opportunities from across the world. Professionals are specially built their portfolio to showcase their skills and talent in front of the experts. Candidates are suggested to put innovative ideas into the portfolios. The graduation Period is the right time when you can start constructing your portfolio.
Step – 4 be focused on your Designing skills
In this modern era, computer-aided designs have taken a special place. So for a better job-prospectus, you should work on your designing skills. The best part of pursuing CAD is, that it will develop your technical skills and computer programming skills as well. The students are suggested to do CAD along with the B.Tech degree program.
Step – 5 learn Designing Software's
In the above-mentioned point, we are discussing the CAD. In this step, we are mentioning some further designing software that you can learn. Firstly candidates will try to learn to sketch and then work on digital models. Apart from this, you can also know about the various software like – Alias, 3-Ds Max, Adobe Photoshop, AutoCAD Revit LT Suite, ZBrush, HDR Light Studio, Patchwork 3D, Blender, ICEM Surf, SolidWorks, Creo Parametric, and others. This software is very helpful to understand the designing concepts in-depth.
Skills – Set Required for becoming Car Designer
Here are some skill-sets required to become a Car Designer in India-
One should have a creative mind and technical skills.
Candidates must possess good communication skills and leadership qualities.
Have the desire to know about the 3D and 2D designs.
Love to learn about the engineering aspects of designs.
One should possess good mathematical skills and analytical skills.
Have a keen interest in works with trending technologies associated with the automobile sector and industry.
Have strong analytical skills and always comes on the front foot to collaborate with new generation engineers.
In-depth knowledge of new-age CAD tools.
Have a huge network with potential engineers.
One should know social platforms.
Understanding of Computer programming.
Subjects and Topics covered under Car Designing Specialization:
As we mention, car designing is a sub-domain professional course. This Professional programme is an amalgamation of an automobile engineering programme, electrical engineering programme, and fashion designing. Candidates will have to get know about the basic topics like-
History of the Auto Industry
Manufacturing Practice
3-D Programming
Engineering and Computer-aided Design
Mechanics
Electronics
Modeling For Design
Material Technology
Vehicle Branding
Race Car Designing etc.
The major subjects covered under respective field –
Technical English – I
Technical English – II
Mathematics – I
Mathematics – II
Engineering Physics – I
Engineering Physics – II
Engineering Chemistry – I
Engineering Chemistry –  II
Engineering Graphics
Basics Electrical and Electronics Engineering
Fundamentals of Computer and Programming
Engineering Machines
Transforms and Partial various equations
Engineering Materials and Metallurgy
Automotive Engines
Heat Transfer
Thermodynamics
Production Technology
Electronics and Microprocessors
Automotive Engines
Automotive Chases Components Design
Vehicle Design
Mechanics of Machines
Automotive Chassis
Fluid Mechanics and Machinery
Statistics and Numerical Methods
Automotive Transmission Design of Machine Elements
Vehicle Body Engineering
Vehicle Dynamics
Vehicle Maintenance etc.
List of top 15 Institutes offer Training for Car Designing Programme
The list of top list institutes as per the following-
IDC, IIT Bombay
Pearl Academy – Delhi
Pearl Academy – Mumbai
Pearl Academy – Jaipur
National Institute of Design, Ahmadabad
Indian School of Design and Innovation, Mumbai
United World Institute of Design, Ahmedabad
NIFT, Delhi
Srishti School of Art and Technology ( Pune, Bengaluru, and Trivandrum )
Banaras Hindu Univeristy, Varanasi
Shri Venkateshwara College of Fine Arts, Hyderabad
MAEER's MIT Institute of Design, Pune
Amity School of Fine Arts, Noida
Department of Design, IIT Guwahati
Indian School of Design and Innovation, Mumbai
GD Goenka School of Fashion and Design, Mumbai
Sir J J Institute of Applied Art, Mumbai
Delhi College of Art, New Delhi
Future Growth and Salary of Car Designers:
The demand for car designers is getting high especially abroad but over the past few decades, India can also follow the Vocal for Local method. Indian designing companies are established in India but their head offices are suited abroad. So, after completing the designing program you can move abroad.  Tata Motors is a perfect example for upcoming generations. The net worth of this company is getting high day–by–day. So when it comes to future growth, it has grown faster as compared to other sectors. Candidates with professional certificates will get an opportunity to explore the world's top-notch car companies.  Most Russian Companies welcomes Car Designer's across the world. It's high time to prove yourself. The candidates who have an engineering background will get further advantages. During the selection process, engineering candidates are the first choice of experts. Moreover, this field offers impressive lucrative packages. An individual who is enrolled as a car designer isn't restricted only designing field but also they can find jobs in the Graphic Designing Firms, Information technology sectors, and Architectural Firms, Automobile Firms, Production Firms, and Manufacturing sectors of a specific company. No doubt, a car designer can earn much more based on experience and skills. The average salary of Car designer is 16,00,000 per annum and the maximum salary package extends up to 40,00,000 per annum. It may vary from company to company.
Top Recruiting that offer jobs to Car designers:
Around the world, several companies hired Car designers. The famous companies list is as per the following-
HONDA Motors Co. Ltd.
BMW
Tata technologies
M&M
Maruti
Toyota Motors Corporation ( TM )
Ford Mortor ( F)
General Motor Corporate Limited
Fiat Chrysler Automobiles NV
Bayerische Motoren Werke AG
Volkswagen AG
Daimler AG etc.
We hope the above-mentioned details are helpful. So before applying the designing programme must read the entire details. Candidates have suggested improving designing and computer basic skills. This field brings vast career growth on both international and national platforms.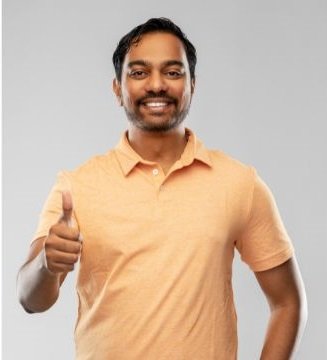 Rahul Kumar is a passionate educator, writer, and subject matter expert in the field of education and professional development. As an author on CoursesXpert, Rahul Kumar's articles cover a wide range of topics, from various courses, educational and career guidance.