At any point in your life did you feel like you need someone to talk about your problems? It can be any kind of problem and all you need is someone to listen and help you get out of it. You need not always have to talk to your family or friends if you don't want to. You have professionals who are experts in listening to it and giving you the right help when you need it. If you think you will be able to listen to people with patience and provide them right help, then you need to get a professional education in it and you can become a counselor in India.
The job of a counselor is very prestigious and one of the best careers. You will not just be able to earn some money, but also help many people in need to get out their problems. Usually, the counselor help you recover mentally than physically. You will have to complete your course in Psychology or Counseling to become a counselor in India. We have many colleges and degrees that can help you become a counselor in India.
If you wish to become a counselor, then continue reading the article. We have provided some very useful information for you that can help you.
Who is a Counselor?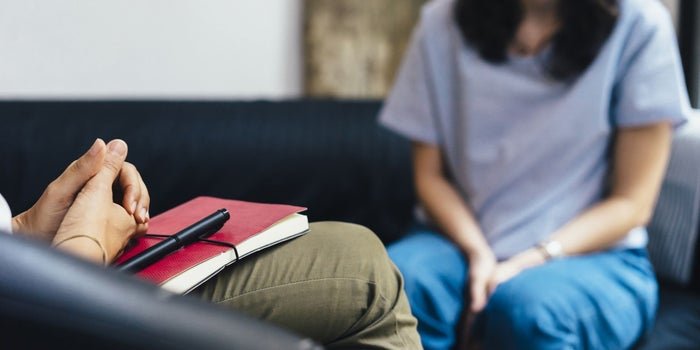 A Counselor is a person who has professional education in Psychology or counseling and they act like an intermediate between the problem and the individual that is in problem. A counselor needs a lot of patience and listen to the individuals, and provide them with a person solution. This will help the individuals to live a normal life and also to overcome the problems that was effective their normal life.
As a counselor you will have to deal with issues like emotional distress, anger management, stress management, lack of confidence, parenting problems, and much more.
There are different types of counselors who work towards different kinds of problems. Some of them deal with the students and kinds of problems one has at the school or college level, some deal with problems faced by married couples, while some deal with working professionals and the problems that they may face at the workplace. Below we have listed the different types of counselors you will be able to become.
Types of counselors:
Here are some of the different types of counselors that you will be able to find in India:
Career Counselor
Educational Counselor
Academic Counselor
Health Counselor
Marriage and relationship Counselor
Mental health Counselor
Rehabilitation Counselor
Eligibility Criteria to become a counselor:
There are different kinds of courses available for the individuals who wish to become a counselor in India. But whatever is the course, you will have to meet certain eligibility criteria before you start applying for it.
You should have completed your high school education from any recognized institution.
You should have completed your 12th standard from a recognized college in any stream.
Admission process:
Here is the most common admission process followed in most of the colleges in India:
You will have to complete your 12th standard with good score.
You should get your admission in B. Sc. or B. A Psychology or B. Sc Counselor or B. Sc Counselor.
Most of the colleges give admission based on the marks secured in your qualifying examination.
Some colleges also conduct entrance examination for getting admission in their college in the bachelor's course.
You can continue your education in master's degree after you complete your bachelors.
Some best courses to become counselor in India:
BA in Psychology
B.Sc in Psychology
M.A. Counselling and Psychotherapy
M.A. Counselling and Psychotherapy Practice
M.A. in Addiction Psychology and Counselling
M.A. in Counselling Psychology
M.A. Psychology
M.Sc. Addiction Psychology and Counselling
M.Sc. Advanced Counselling and Psychotherapy Studies
M.Sc. Behaviour Analysis and Therapy
M.Sc. Genetic and Genomic Counselling
M.Sc. in Advanced Hearing Therapy Practice
M.Sc. in Counselling and Positive Psychology
M.Sc. in Counselling Children and Young People
M.Sc. in Family Therapy
M.Sc. in Mental Health and Substance Use (Dual Diagnosis)
M.Sc. in Psychosexual Therapy
M.Sc. in Systemic Family Therapy
M.Sc. in Therapeutic Counselling
M.Sc. Integrative Counselling and Coaching
M.Sc. Psychotherapeutic Counselling
M.Sc. Systemic Practice and Family Therapy
Apart from these, there are also a number of certification courses; diploma and post diploma courses that can help you become a counselor in India. You will have to choose them based on the qualification that you are already having. Some require 12th standard, while some of them required bachelors degree or diploma in Psychology.
Specializations:
Here are some of the specializations that you can pick when you wish to become a counselor:
Applied Psychology
Behavioral Psychology
Career Education & Guidance
Child Psychology
Clinical Psychology
Cognitive Psychology
Counseling Psychology
Criminal psychology/criminology
Cyberpsychology
Developmental Psychology
Educational Psychology
Experimental psychology
Forensic Psychology
General Psychology
Health Psychology
Individual– Group Psychology
Industrial and Organizational Psychology
Lifespan Development Psychology
Mental Health Psychology
Neuropsychology
Psychopathology
Psychotherapy
Quantitative Psychology
Rehabilitation Psychology
School Psychology
Social Psychology
Sports Psychology
Career Opportunities:
Counselors are very important these days and hence there is a lot of demand for counselors in India. People do not talk to their parents or elders any more for any kind of help. They want the help of the professionals and that is where the role of a counselor starts. Due to so many chances in the lifestyles when compared to the past, no one has time to listen to the problems of others and suggest a solution to it. So, if you take up a career as a counselor, you have a lot of career opportunities like at the schools, colleges, psychological counseling, and many other places.
Salary Structure:
Being a counselor, you will be able to earn pretty good. When you work with any company or organization, you can earn from Rs 5,00,000 to Rs 6,00,000. But if you are an individual counselor, then your income will depend on how many clients you have. You can even charge them based on per session or hourly basis. It all depends on how popular you are in your field. Once you gain years of experience in this field and have good name, you will be able attract more number of clients. That will help you earn better.
Some of the best colleges in India to become a Counselor:
Finding the right college in India for any education is a tough job as we have several colleges. For becoming a Counselor, you will need education in Psychology and there are so many colleges in India that offer this education. Added to that, you can take up a diploma, bachelor's degree or a master's degree in Psychology to become a counselor. But out of so many colleges, which is the best one can a tough choice to make. So, for you, we have come up with a list of some of the best colleges in India that provide bachelors and master's degree.
Acharya Institute of Graduate Studies, Bengaluru
Acharya Institute of Graduate Studies, Karnataka
Acharya Pathasala College of Arts and Science, Bangalore
Al Jamia Arts and Science College
Aligarh Muslim University
Alva College Moodubidire, Karnataka
Ambedkar University, Delhi
AV College of Arts Science and Commerce, Hyderabad
D. College Patna
Banasthali Vidyapith, Jaipur
Bangalore City College
Chaudhary Charan Singh University / Meerut University,
Christ University, Bangalore
Dakshin Kamrup College, Kamrup
DAV College Kanpur
Dr Patangarao Kadam Mahavidyalaya College
M.G.R. Educational and Research Institute
Fergusson College, Pune
Government Arts College, Coimbatore
Government College for Women, Jammu
Government DB Girls Post Graduate College, Raipur
Government Post Graduate College, Khargone , Madhya Pradesh
Government Post Graduate College, Madhya Pradesh,
Maharani Laxmi Bai Girls P.G. Autonomous College
IILM University, Gurgaon
Indian Institute of Psychology and Research Bangalore
Indraprastha College for Women, (IP) New Delhi
Isabella Thoburn College, (ITC) Lucknow
D. Women's College, Patna
JagaNath Institute of Management Sciences
Jamia Millia Islamia, New Delhi
Jatiya Kabi Bira Kishore das Govt College
Jesus & Mary College, Delhi
Kamala Nehru College
Kamla Nehru Institute of Physical & Social Sciences, Sultanpur
Kamla Rai College Jai Prakash Vishwavidyalaya
Kishinchand Chellaram College of Arts, Commerce & Science, Mumbai
S. Raheja College of Arts & Commerce, (LSRCA) Mumbai
Lady Shri Ram College for Women
LN College Bhagwanpur
M E S College of Arts Science & Commerce
Mahatma Gandhi College, Tamil Nadu
Mahatma Gandhi Kashi Vidyapith, (MGKVP), Varanasi
Mahila Maha Vidyalaya, Banaras
Manav Rachna International Institute of Research and Studies
Markaz College of Arts & Science, Kozhikode
Mata Sundri College for Women, Delhi
Maulana Azad College, Aurangabad
Nalanda Open University
Nizam College, Hyderabad
Pandit Mohan Lal SD College for Women, Gurdaspur
Parvatibai Chowgule College of Arts and Science, South Goa
Post Graduate Government College for Girls, Chandigarh
Presentation College of Applied Science, Ernakulam, Kerala
Providence Women's College, Kozhikode
D.S. College Muzaffarpur
N. College, Chempazhanthi, Kerala
SAGE University, (SU) Indore
Sanskriti University, Mathura
Shreemati Nathibai Damodar Thackersey Women's University, (SNDTWU) Mumbai
Shri Atal Bihari Vajpayee Government Arts and Commerce College, Indore
Sindri College, Dhanbad
Spicer Adventist University, Pune
Sri C Achutha Menon Government College, Kerala
Sri Krishnadevaraya University, (SKU) Anantapur
SRM University, Amaravati
St Philomena's College, (SPC) Mysore
Andrew's College of Arts, Science and Commerce, Mumbai
Ann's Degree College for Women
Ann's Degree College for Women, Telangana
John's College, Agra
Joseph's Degree and PG College, Kurnool
Mira's College for Girls, (SMCG), Pune
Pious Degree College for Women, Hyderabad
Xavier's College, Ahmadabad
Symbiosis College of Arts and Commerce, (SCAC) Pune
T John College, (TJC) Bangalore
Tamil Nadu Open University
The Bhopal School of Social Sciences
The NorthCap University, Gurgaon
TNB College Bhagalpur
Udayanath Autonomous College of Science and Technology, Odisha
Vivekananda College, Kolkata
Most of these colleges offer you bachelors, masters, diploma and also certification courses. So, now it is your turn to look for the best college and the one close to you. This list can be very helpful in making the right choice.
This was some useful information related to how to become a counselor in India. You can go through all the information and then decide whether it is right for you or not. This is one of the best careers among so many options available for you. So, if you wish to become a counselor, then follow the process given above and become one. Good Luck!!!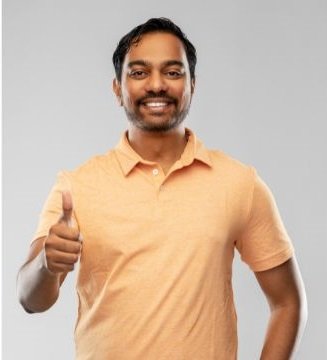 Rahul Kumar is a passionate educator, writer, and subject matter expert in the field of education and professional development. As an author on CoursesXpert, Rahul Kumar's articles cover a wide range of topics, from various courses, educational and career guidance.