If you wish to make your career in a corporate, where your role has a lot of importance, then a Company Secretary is the best choice. It is one of the most important posts in any corporate company. The Indian Institute of Company Secretaries is one of the best and only institutes in India that helps develop and manage the Company Secretaries. If you are some who aspires to take up the role of the Company Secretary, then you are in the right place. Here we have provided some very useful information that can help you choose the right path that will lead you to become a Company Secretary. Just like any other profession, it is very important for you to work hard right from the beginning to achieve your goals. So, here is what you need to know:
Who is a Company Secretary?
A lot of business professionals in the corporate world are disturbed and shaken up by the disturbances caused, especially the shareholders. Organizations need to maintain transparency to retain the shareholder and to gain their confidence. But when it comes to the top management professionals, they are quite busy managing the daily work of the company, and so they are finding it quite difficult to stay in touch with all the shareholders and gain back their confidence. To handle and tackle this kind of situation in the right way, many organizations hire professionals called Company Secretaries. They help in making the functioning of the company very smooth. So, if you choose to become a Company Secretary, then you are going to enjoy a rewarding and challenging career, both at the same time. Here are some more details about the Company Secretary.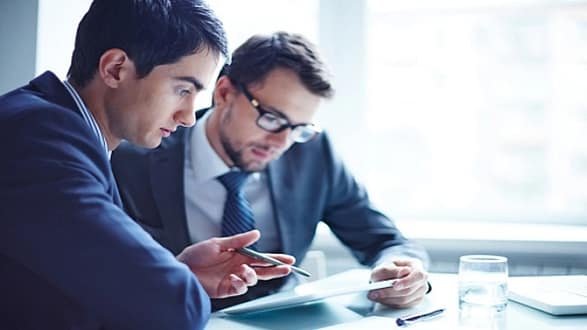 You will have three stages to complete this course:
Foundation level
Executive level
Professional level
Eligibility Criteria:
Here are some important points regarding the eligibility criteria for applying for the Company Secretary post in any company.
The first and foremost point that you need to know is you should have completed your 12th from any recognized university or college. Candidates from any stream are eligible except for those from Fine Arts. You will be eligible for the Foundation level course.
If you have a graduation degree or post-graduation degree from any recognized, from any stream excluding fine arts, you can directly apply for the executive level course. You need not have to apply for the foundation level course as you are exempted from it.
If you have cleared the foundation level course from ICSI or cleared the CPT conducted by the Indian Institute of Chartered Accountant in India, then you can get direct admission into the executive level program.
Entrance Exam:
Here is some information about the entrance exam for the Company Secretaries post:
You will have to give the entrance exam for the Company Secretary conducted by the Institute of Company Secretaries in India.
The process of admission will be carried out throughout the year.
The exams for the course will be conducted two in the year – June and December.
If you wish to take the foundation course exam in December, then you can enrol in the month of March the same year. But if you wish to take the exam in the month of June in the next year, then you can enrol in September this year.
If you are in the executive level program, then you will have to give two module exams. If you want to give in the month of December, then by the end of February, you will have to complete the enrolment process. And for June exams, it has to be done by the end of August.
There is a single module exam also for the executive program, and if you wish to appear for it, then it is conducted in the month of June, and enrolment has to be done by the end of November.
You will be able to clear your exams if you are able to secure at least 40 percent marks in each subject, with an aggregate of 50 percent marks in all subjects. It is the same for the foundation, executive and professional level as well.
Subjects:
Based on the level of your course, you will have different subjects to concentrate on. Each level is very important for you to get a deeper knowledge of the subjects. This course is a mix of law and business-related subjects. So, you will become an expert in different subjects, and that is the reason why Company Secretaries are also guest lecturers in many colleges after they gain a few years of experience. Here is what you are going to learn in the CS program:
At the foundation level, you have four papers only, which are Business Environment and Law, Business Economics, Fundamentals of Accounting and Auditing, Business Management, Ethics and Entrepreneurship.
At the executive level, you have two modules to complete, and each module has four subjects. The first module includes Jurisprudence, Interpretation & General Laws, Setting up of Business Entities and Closure, Company Law, and Company Law. In the second module, you have Corporate & Management Accounting, Economic, Business and Commercial Laws, Securities Laws & Capital Markets, and Financial & Strategic Management.
At the professional level, you have three modules and have three papers in each module. The first module has Governance, Risk Management, Compliance & Ethics, Advanced Tax Laws, and Drafting, Pleadings & Appearances. The second module has Secretarial Audit, Corporate Restructuring, and Resolution of Corporate Disputes. The final module has Corporate Funding & Listings in Stock Exchanges, Multidisciplinary Case Studies, and one elective subject.
Also Read: 7 Best Accounting Courses In India
Extra Skills:
As we already discussed, the role of a Company Secretary is very crucial in the company, and so along with the educational qualification, you should also have some additional skills. The extra skills include:
It is important to have good communication skills.
You should be an expert in company law.
Meticulous planner.
You should be very fast with numbers.
You should have a good grip over the global language of English, both written and oral.
You should be able to multi-task.
It is very important for you to work on time and hence time management is very important.
Job roles: 
You will have to play different job roles when you complete your Company Secretary course. There are different job roles like:
Legal Advisor
Principal Secretary
Company Secretary
Company Registrar
Chief Administrative Officer
Corporate Planner
Member of Board of Directors
Corporate Policymaker
Company Registrar is one of the most important roles that you play as a Company secretary. If you are hired as a legal advisor, then you will have to take care of all the legal aspects of the company and deal with all the disputes. As a chief administrative officer, you will be responsible for all the confidential and legal documents of the company. Along with that, they also monitor the general administrative tasks of the company. If you are hired as a corporate planner, then you will have to plan the long term and short term policies for the company and its growth. If you are a member of the board of directors, then you will have to give and make experts advice and decisions.
Different types of Job Opportunities:
Once you complete the course of a Company Secretary, you will be able to get job opportunities from a different organization, both public and private as well. It can be any bank or financial sectors as well, where there is a huge demand for the company secretaries. Along with that, company law boards, departments of company affairs, and various other government departments will need a company secretary. You will also be able to receive the best packages if you are successful in getting placed in a top organization.
If you don't wish to work with any company or organizations, then you can start your own consultancy as well. But before that, you will have to get a corporate compliance certificate. This will be provided by the companies which have a paid-up share with a value between 10 lakh to two crores.
With a vast knowledge of different kinds of subjects, you will also get an offer to visit the colleges or universities to give guest lectures.
All the companies with a top paid-up share capital of 2 crores then should have a Company Secretary, and it is going to be full-time employment. Just make sure that you are picking the right opportunity to make sure that you are placed in the right company.
Salary for Company Secretary:
Company Secretaries are found in almost all corporate sectors, and they all earn a pretty decent salary for their jobs. If you have good skills and have a good experience, then there are many companies that are willing to pay a very good salary. As there are many roles or opportunities that you will receive after completion of the CS course, the salary depends on what kind of role you play. If you are appointed as a Company Secretary, then you will be able to earn between Rs 3,00,000 to 12,00,000 based on the experience. If you choose to be a legal advisor, then you can earn between Rs 3,00,000 to 10,00,000. For a principal Secretary, the salary is going to be between Rs 3,00,000 to Rs 12,00,000.
Best colleges to enrol for Company Secretary course:
One of the most important points that many people miss out on while they are planning for better education and that is the right college or university. The quality of education is very important, and above all, you will also have high chances of getting recruited by the best companies when you get the degree from the best colleges in India. The one and only institute that is popular in making the best Company Secretaries is the Institute of Company Secretaries in India (ICSI). So, you should try to get admission into this institute if you wish to have the best career as a Company Secretary.
Some of the top recruiting companies in India:
If you are interested in knowing which are the best companies or organizations that recruit you after you complete your Company Secretary course, then here are some of them. But remember that this is just a small list, and there are many other companies that are willing to recruit you.
ACB Group of Companies
BESTECH India Pvt Ltd
BGM Consortium Ltd
Birla Corporation Ltd
DaVita Care (India) Pvt Limited
Glocal Healthcare Systems Pvt Ltd
HCL Technologies Limited
Heinz India Pvt Ltd
Indian Railway Finance Corporation Limited
Janalakshmi Financial Services Pvt Ltd
Jaypee Group
Karur Vysya Bank Limited
Monolith Industries Limited
OIL India Limited
Omaxe Ltd
Parsvnath Infra ltd
Punjab National Bank
Shri Lal Mahal Ltd
SNG & Partners (Law Firm)
Trinity Reinsurance Brokers Limited
So, that was some useful information about how to become a Company Secretary. You just need to make sure that you are completing the papers with good marks and good aggregate as well. That will help you fetch a job from the top companies in India.
The course fee for the Company Secretary is not very high. For the foundation level, the total fee, including the admission fee, is Rs 3600/-. When it comes to the executive level, you will have to pay a fee of Rs 6500/- if you have done the foundation level. But if you have skipped that level, then there is an extra fee of Rs 500/- for exemption. For the professional level, the course fee Rs. 11,000/-, but if you have exempted any of the above levels, then you will have to pay an extra amount of Rs 500 for each level. Apart from this fee, you will also have to pay the examination fee for each level, which is Rs 875, Rs 900 and Rs 750, respectively.
If you think this is the right course for you, then it is time for you to get started with the course.