Nowadays, many career options are there for people to choose from in India. Starting from the educational sector to engineering, civil services, to health care, a plethora of opportunities are there for people to select. And chiropractor is one of the most popular career opportunities in the healthcare sector that many people want to opt for in India. Yes, there is a high demand for this career in the country,and this article explains how to become a chiropractor in India. If you are willing to pursue your career as a chiropractor in India, then this will be helpful for you.
Because of a busy lifestyle, many people suffer from several types of pains in their bodies. Long hours of working on computers and sitting in the wrong posture for long periods in offices is creating a lot of problems for people. One of the most common pains that many people in India experience is the pain related to the spinal cord. Apart from that, many other pains also there, such as mid back pain, neck pain, joint pain, and pain in the nervous system.And a chiropractor deals with all these pains.
The pains explained above are very common these days among people, so the demand for chiropractors is increasing every day. These health conditions usually need physical treatments rather than any medicines, so chiropractors treat their patients actively. Also, this profession demands lots of dedication, patience, and appropriate knowledge in the field.
Who Is A Chiropractor?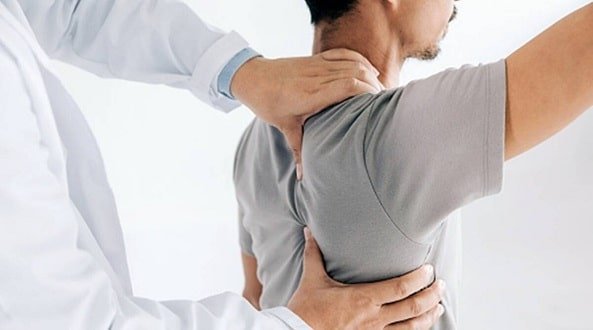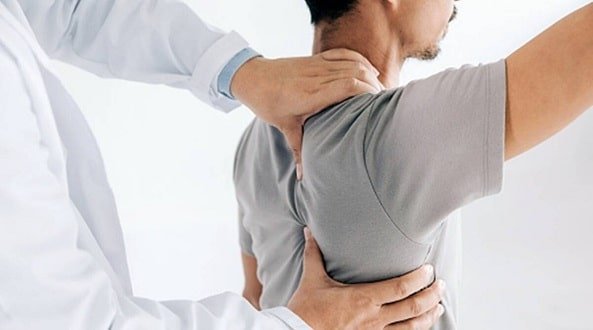 As we know, chiropractic is a branch of medical studies that deals with bone and nerve systems. This field usually focuses on relieving pain in different parts of the human body such as the neck, back, joints, etc.
Therefore, a chiropractor is a person who completes the study of chiropractic and treats individuals using those methodologies. Mainly chiropractors focus on exercising, checking the lifestyle of patients, and checking their joints, spine, etc.So, to become a chiropractor, one will need to pursue the chiropractic course.
In other words, a chiropractor is a licensed physician who helps treat people who are suffering from different types of pain in their bodies. This is a specialized profession in the healthcare sector and requires special training. So, let's know how one can become a chiropractor in India.
Eligibility Criteria for Chiropractor Profession
As discussed earlier, who wants to become a chiropractor needs to pursue the chiropractic course. For this, one should have his/her bachelor's degree from a reputed university or institute.This course can be pursued either through a 4-year doctoral program or through a 5-year integrated course. The 5-year integrated course includes a three-year undergraduate program and a two-year postgraduate program. So, you can pursue this professional course as per your choice.
Skills Required to Become A Chiropractor in India
Till now, we knew that chiropractor is a very responsible profession and require the knowledge of theory and practice to treat the patients successfully.A chiropractor should be confident and sincere when treating patient's daily basis. Therefore, the person who wants to become a chiropractor should have some skills,which will help him/her in the career journey.
The person should have the skills to identify the pain area of the patient. This will help him/her to treat the person effectively.
The candidate should strong communication skills, which will help in communicating with the patient and patient's family with ease.
Team working skills are also required to work with their colleagues.
The candidate should have the skills to solve problems in critical situations. He/she should be able to handle critical cases with ease and relieve the pain of the patient.
Punctuality is another skill that helps the candidate to work for long hours.
You should know the modern treatment techniques to solve critical cases with ease.
As a chiropractor, you should have the skills to build a better relationship with patients so that they will trust you.
You should have a caring and loving attitude towards patients.
A lot of patience is required in order to listen to the problems of the patients and identify the appropriate treatment process.
Chiropractic Course Details
In order to become a chiropractor in India, one must pursue a chiropractic course. This course consists of classroom study, laboratory experiments, and clinical experience. Some common subjects that are taught in this course include microbiology, biochemistry, public health, physiology, pathology, anatomy, neurology, physiotherapy, lab diagnosis methods, orthopedics, etc.
Apart from the above subjects, candidates also learn different subjects related to spinal dysfunction and biomechanics. Those subjects include bone pathology, vertebral subluxation complex, imaging methods, the concept of fixation, manipulation process, etc.
After completing this course, students can also opt for higher studies like a post-doctoral course in the field of chiropractic. Under this course, students will learn different subjects like neurology, radiology, industrial consulting, applied science of chiropractic, sports injury, orthopedics, family practice, etc.
Once the study is completed, candidates need to appear for specialized exams conducted by different chiropractic boards, and then they will be recognized as chiropractors. Then a chiropractor has to apply for a license and practice chiropractic techniques. The National Board of Chiropractic Examiners issues a license for chiropractors who complete their studies and perform better in the exam.
How to Become A Chiropractor in India?
From the above details, it is clear that one needs to study the chiropractic course to become a chiropractor in India. After completing the course, he/she can get a license in the same and practice it. Successful candidates will get licenses and can apply for jobs or open their own private clinics.
Chiropractor Job Profile
The job profile of a chiropractor is to relieve pain in different areas of the human body, such as the lumbar region, joints,back, neck, spine, etc. So, he/she should be able to identify the pain region of the and treat the same. The person in this profile also needs to maintain the medical records of patients and use blood pressure cuffs and stethoscopes for the treatment. With the help of radiology, a chiropractor can take the X-Ray report and see the source of the pain.
At first, a chiropractor needs to identify the problem using the appropriate method. Then he can start the treatment process by using different techniques that he learnedin the chiropractic course.The skills listed above are very important for a chiropractor, and they will help him/her in the treatment process. This way, a chiropractor does a good job and helps eliminate different pains from peoples' lives.
Chiropractor Job Opportunities          
Job opportunities for a chiropractor are numerous, so after completing the course, you can get your desired job easily. A chiropractor can work in different sectors like private and government hospitals, nursing homes, etc. Candidates can also create their own clinics and start relieving the pain of people. No matter where they work, they can provide appropriate healthcare services to people. Different sectors where chiropractors can work include health departments, government hospitals, private hospitals, nursing homes, military hospitals, sports academies, training institutes, old age homes, etc.
Chiropractor Salary
Like any other job profile, a chiropractor can earn a salary depending on his skills, experience, and knowledge. Chiropractors may earn a low salary at the beginning, but when they gain more experience in the field, they can earn more. If a chiropractor works in a government hospital or any other government firm, then he can earn a salary depending on the government pay scale.
However, in the private sector, a fresher chiropractor can earn a salary from 20,000 rupees to 25,000 rupees monthly.But when he gets experienced in the field, he can earn 50,000 rupees or more in a month.Apart from that, chiropractors can also earn a good income by opening their own private clinics. With good experience, a chiropractor can be collaborated with other physicians and charge hourly for his services.
If chiropractors work in nursing homes, they can earn a salary from 35,000 rupees to 40,000 rupees. In this sector, the job of a chiropractor is similar to other sectors. Therefore, we can say that the average salary of a chiropractor varies from 20,000 to 50,000 per month.
Conclusion
The chiropractor is one of the rewarding careers in India, and many people opt for it. They usually deal with different types of pains in the human body,starting from joints to the spine, and relieve those pain with different treatment methods.  Also, job opportunities are numerous in the field of chiropractic,and candidates can work in private and government sectors depending on their skills. The salary in this field is also good,so it is a good opportunity for people to choose this career option.However, one needs to pursue the chiropractic course in order to build a better career in this field.
We hope this article will help you decide whether the chiropractor is a good career option for you or not.It has all the details about the chiropractor profession and how one can become a successful chiropractor in India.