An ECG technician is a person who makes use of electrocardiogram devices to run the diagnostic test to measure a person's heart rate, and also to monitor the cardiac rhythm. It seems to be very simple right? Yes, it is simple, yet there are principles to know and maintain. The electrodes of the device should be placed properly to record the ECG. Not everyone could do it, the role of ECG technician does not end there. He/she has to prepare the ECG report for the physician in the standard format they need. Apart from this, it is the sole duty of the ECG technician to ensure the patient is comfortable and safe while the test takes place. The ECG also has to troubleshoot the abnormalities that happen while performing the test. Without the proper knowledge, most of the tasks cannot be performed.
Course Details of ECG Technician
| | | | |
| --- | --- | --- | --- |
| Course Name | Course Duration | Eligibility | Course Type |
| ECG Technician | 1 Year | After 12th pass | Certificate |
If you want to become an ECG technician then you need to peruse an ECG or EKG technician course. One of the things you need to remember is that ECG/EKG/Cardio graphic Technician are all the same thing. The job roles of all these three are almost the same. Therefore, perusing any of these could help you become an ECG technician.
While most people assume the ECG technician course to be a certificate course, it is not just a certificate course, it is a paramedical diploma course. There are people who consider perusing these courses these days, as the demand for ECG technicians has been rising. Now, let us look into the course.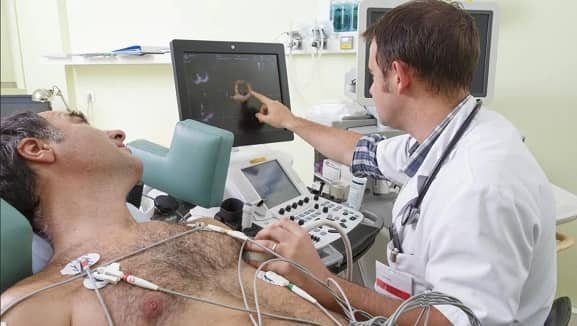 ECG Technician Course Eligibility

As these courses are offered by different institutions, colleges, education centre's, the eligibility criteria could vary based on them. However, the basic criteria for the course are almost the same everywhere.
The candidate should have completed 12th
The candidate must have scored at least 50% marks in the 12th board exam
The candidate should have studied chemistry, mathematics, and physics in 11th and 12th.
Most of the colleges and universities conduct entrance test to enroll candidates into this course, you need to attend and acquire top rank to acquire and admission to this course.
ECG Technician Course Duration

The course duration of this certificate in ECG technician course could vary based on the college or university. However, in general, the course duration is 1-year. This course duration is not split into semesters, the course would end after 1-year and with a final evaluation exam.
ECG Technician Course Fees

ECG technician course is offered by both government as well as private colleges. However, the course fees are almost the same in every state, and different for government and private institutions. In a government college it could cost around INR 15,000 to 30000 and in a private college, it could be twice the government fees.
ECG Technician Course Syllabus

As already mentioned, this course has a total duration of 1-year and within this year a few subjects are taught that are related to ECG. The subjects/topics are as listed below.
Heart diseases – a brief introduction and awareness
Cardiovascular diagnosis
Human anatomy overview
Respiratory system
Bioelectricity
Skeletal system
Cell
Cardiovascular system
Electronics principles and practice
ECG Technician Course Scope and career

As of today, the demand for ECG technician remains high, one of the reasons is that most people consider this course to be inferior to other paramedical courses. However, they are wrong, the job vacancies for ECG technicians are high. Private and public sector both recruits ECG technicians and the demand is predicted to go further up. Both private and public sectors have ECG technician
ECG Technician Course Salary

When it comes to ECG technicians, the salary could depend on the sector working in. If it is a government sector then the salary could range between INR 5000 to 15000 and if it is a private sector, the salary could be around INR 8000 to INR 20000. In comparison, most experts recommend the private sector to be lucrative.
ECG Technician Course Frequently Asked Questions
What do you mean by ECG technician?
An ECG technician is also popularly known as a cardiographic technician. The ECG technician uses machines like electrocardiograms to monitor the cardiac rhythm of a patient and measure his/her heart rate. The technician also helps the doctor in discovering any kind of abnormalities related to the heart or veins.
What qualities must an ECG technician possess?
If you want to pursue the course of ECG technician, then you must have brilliant communication skills while interacting with the patients. You must also have technical skills to handle the medical equipment with care. You must be a keen observer of every single detail recorded in the machine.
What are the job areas after completing the course?
After completing the course of ECG technician, you can find jobs at health care centers, hospitals, diagnostic labs, medical clinics, etc. ECG technicians are in high demand these days and this demand will increase shortly.
What is the minimum eligibility required to apply for this course?
A candidate must have passed 10+2 with PCM or Physics, chemistry, and maths from any recognized institution. You must score more than 50% marks to pursue the course.
What is the fee structure to become an ECG technician?
If you want to pursue this course from a government institution, then the annual fee will cost you between 20,000- 1,00,000 INR. The annual cost defined in private institutions for ECG technicians is more than 50,000 INR. The fee structure varies from college to college depending on various factors like the location, facilities, infrastructure, etc.
What is the average pay scale for ECG technicians?
Different job profiles offer different pay scales to the candidates who have completed the course of ECG technician. The monthly salary for medical doctor assistants lies between 6000 – 8000 INR. For X-ray technicians in pathology labs, the pay lies between 5000-8000 INR. The junior therapists receive about 4000-6000 INR per month.
Which colleges in India offer the ECG technician course?
 Many leading medical colleges or universities offer ECG technician courses in India as there is an increase in demand for such technicians in health care centers. The Rajiv Gandhi Paramedical Institute which is located in New Delhi, The Kilpauk medical college of Chennai, the Patliputra medical college situated in Dhanbad, The B.N. Patel Institute of Science and Paramedical situated in Anand are some of the popular institutions offering the course.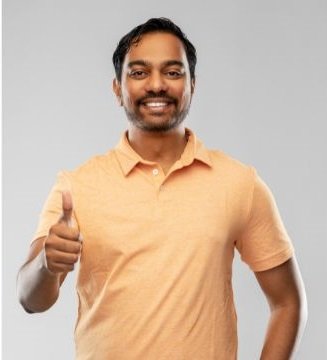 Rahul Kumar is a passionate educator, writer, and subject matter expert in the field of education and professional development. As an author on CoursesXpert, Rahul Kumar's articles cover a wide range of topics, from various courses, educational and career guidance.