What is The Full Form of DMLT?
The full form of DMLT is Diploma in Medical Laboratory Technology. It is suitable for those professionals who establish their career in the field of paramedical science or is pursued by candidates who want to work as a Medical lab technician. Through the DMLT course, the students are trained how to inspect & test tissues, body fluids, and cells, and assist in the treatment, diagnosis, and prevention of sickness via the use of numerous laboratory tools and procedures.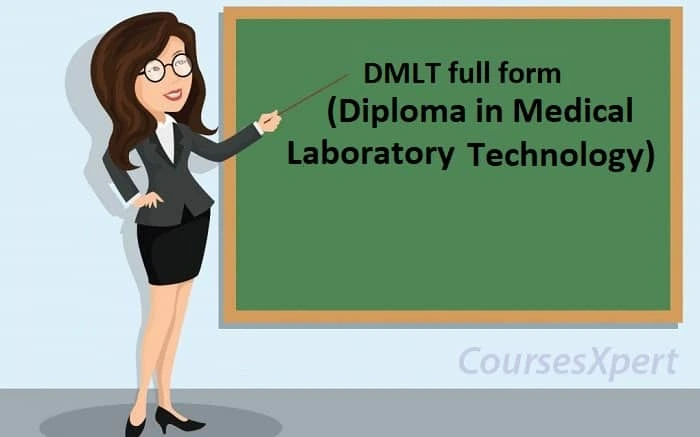 DMLT course is designed to provide a deep understanding and technical skills of microbiology, biochemistry, pathology, and hematology. During this course, students will learn how to perform accurate medical laboratory tests, handle advanced lab machines, and work as Lab experts.
What is the Rligibility Criterion for DMLT Course?
Students must meet the following requirement before applying for the DMLT course:
The student should have cleared 10+2 from the authorized board of the university or any other relevant exam with good marks.
Students having arts, science, or commerce backgrounds can apply for the course.
Job opportunities after DMLT Course
After passing the DMLT course, students can be worked as
A healthcare administrator in hospitals or nursing homes
Consultants or Lab managers
Lab technicians in diagnostic lab settings
Technologists
Medical writers
Academic trainers, etc.