The Dialysis technology course is a certification course that mainly deals with Dialysis techniques and procedures. This is a lucrative course that the students can pursue after completing 10+2 or securing 50% marks in the examination. However, the reserved category candidates can get relaxation in their marks. It is a branch of paramedical course. This subject mainly deals with the process of removing water from the body of toxins from the body of a patient whose kidneys cannot function properly. This type of treatment is also known as renal replacement therapy.
If the candidate wishes, they can also do post-graduation in this subject. This will open more options and opportunities for them. You must know it very well that dialysis is mainly conducted on a patient who suffers from acute kidney problems. The process of dialysis mainly works on a principle. It is the principle of the diffusion of solutes and ultrafiltration of fluid across a membrane. The number of patients suffering from acute kidney problems is increasing day by day. Thus the demand for dialysis is also rising. This course can help you to make a bright career.  In this article, we will mainly look upon the prospects of this subject.
Details of Diploma in Dialysis Technology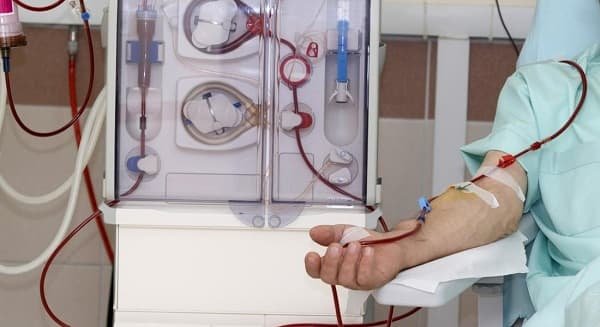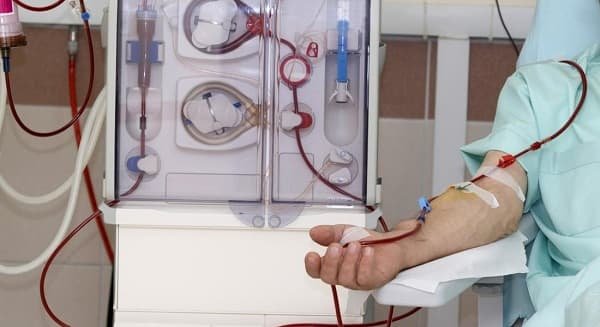 It is the process of removing excess water, toxins, and solutions from the body with the help of some artificial technology and machinery. It is mainly conducted upon the patients who are suffering from acute kidney issues or to whom whose kidneys are not performing well.  The problem of dialysis is increasing among people because of the changed lifestyle.
The unhealthy lifestyle and intake of junk foods are increasing a lot of health problems. A course of Dialysis technology will help you to work in any medical clinic or hospital. A candidate after completing the course can start working as a Dialysis technician in any clinic or hospital.
Eligibility for getting admission in Diploma of Dialysis technology
A candidate interested in this course must have completed a 10+2 examination from a recognized University or Board. He or she must also score 50% marks in the examination. In the case of the reserved category of students, the score can be 40 % to 45%.  Apart from this, there are other criteria's that the candidate should fulfil.
He or she should have completed the examination without any backlogs. If there is any compartmental subject in the examination, it should be cleared as early as possible.
50% marks in the board examination is a mandatory requirement for this course. However, if the said college or University have any set of regulations or criteria that the candidate should also fulfil.
If the candidate belongs to the reserved category, they should present a certificate that is issued to the competent authority for getting admission to this course.
Certain institutes or colleges organize a Common Entrance Test or CET. The candidate should qualify the said test to get admission to this course. This is mandatory.
Syllabus of the Diploma in Dialysis Technology:
This course is classified into semesters. Each semester consists of some specific subjects that the candidates should learn. The course is of two years. Now let us proceed into the subjects that are to be studied during the course period.
Patient Information Collection.
Procedure recording on the medical chart.
Patient and equipment monitoring.
Working environment.
Classification, segregation and collection of waste.
Overview of Kidneys functioning.
Kidney disorders.
Diagnostic tests.
Communicative English.
Computer Fundamentals.
Patient Care Management.
Admission Process of Diploma in Dialysis Technology:
It must be clear now that the candidate must complete 10+2 examination for pursuing this subject. He or she should also attain 50% marks in physics, chemistry, biology and Mathematics.  However, in the case of SC/ ST candidates, the marks may be between 40% to 45%. Apart from all this, most of the Universities and colleges organize Common Entrance Test or CET. The candidates have to qualify in this examination.
Once they have qualified the examination, a merit list will be published by the concerned Institute. The candidates have to check the list when published. On the other part, if they have qualified the examination, they have to take admission to the Institute by depositing the fee of the course and registering for the academic year.
Career prospects of Diploma in Dialysis technology:
You can make a bright career after completing this course. The demand for the course will gradually increase with time. Once you pass and complete the course, you can get a job as a Lab Assistant or medical assistant in any hospital or clinic. After some time, you can move to some other place for better opportunities.
You can also serve as a dialysis technician. It will be a challenging and life-saving job. Through this job, you can earn a lot of experience and challenges in your life. You can get a chance of saving the life of many people. Saving the lives of a person is like a rewarding feeling.  The Bureau of Labor Statistics has shown that there will be a demand and increase of Dialysis technician by 11% in the next few years. This is great news for the candidates who have already taken admission to this course.
Fee structure of Diploma in Dialysis Technology Course:
The fee structure of the course mainly depends upon the college or institute that you have chosen. It has been estimated that the average course fee may range between INR20, 000 to INR 2, 00,000 annually.  The said fee can be paid annually or as per the semester. It mainly depends upon the candidate how they would pay? If anyone wishes, they can also take an educational loan while pursuing the subject. The loan has to be repaid after getting a job.
In the case of public colleges, the minimum fee may start from INR 8000 and extend up to INR 1.30 Lakhs. In the case of private colleges, the minimum fee may start from INR 15,000 and extend till INR 2 Lakhs.
Salary structure of Diploma in Dialysis Technology:
It will be great to know about the salary structure of the posts associated with Dialysis technology. As a fresher, you can start with the position of Dialysis in Charge. Through this post, you have to look after the proper process of conducting the dialysis. The salary in this post may vary from INR 1.68 lakhs to INR  2 Lakhs. You may also get the job of a Lab Assistant who will be in charge of preparing the lab so that the patient can get smooth treatment. This post's average annual salary may vary from INR 1. 2 Lakhs to INR 2.42 Lakhs.
A dialysis technician is a person who works in clinics to assist patients who require dialysis treatment. These types of patients have failed kidneys, and they have to come to the dialysis technicians to clean the blood because the body cannot perform this function. The average annual salary of a Dialysis technician is estimated to be from INR 2, 25,000 to INR 4, 00,000.
Dialysis therapist is a person who operates the machines that are required for monitoring the patients during this treatment. His average annual salary is estimated to be INR 2, 25,000 to INR 3, 50,000.
A clinical coordinator is a person who is responsible for keeping a watch on the administrative part of various hospitals and clinics. His average annual salary is estimated to be INR 4, 00,000 to INR 5, 00,000.
Thus, a student pursuing this course has ample options before them. They can choose the one that suits them. Almost all the jobs are very lucrative and have good prospects in the future. The top recruiting companies in these sectors are hospitals, clinics, and Dialysis units.
 Skills required for Diploma in Dialysis Technology:
It is fine if you have a keen interest in this subject. If anyone has a passion for medical testing and diagnosis, they can also proceed with this subject. If you also want to start a career with a medical diagnosis, you can select this subject.
Conclusion:
With the invention of Dialysis technology, it seems that the patients suffering from this problem have got a ray of hope. It can save their lives. It is now evident that a career in this field can help you to gain much success. Almost the whole work of dialysis is done with the help of advanced machines and instruments. One thing that is required is the proper skill and actual knowledge of handling the machines. It is only possible when you have proper information about the subject.
Thus, if you have decided to make a good career with Dialysis, you should move ahead. A diploma course in Dialysis technology will help to fulfill the dreams. It will be the right decision.