You must know it very well that dental care is much required. It should be taken a right from the first day of your life. However, the role of a dental hygienist is crucial in maintaining good teeth. A Dental Hygienist course is a two-year course that can be done from any recognized University or College. Through this course, you can become a competent oral care specialist. It is a profession that deals with proper oral care, and a person who is well-trained in this profession can properly advise about dental care. He or she should also have skills of polishing, scaling or taking radiographs.
They should provide good information and tips to the patients in maintaining good teeth. During this course, the candidate has to undergo proper training on how to carry various types of oral treatments and providing the right advice to the patients. However, if the candidate wishes, they can go ahead with this subject by doing other courses related to this subject. A dental hygienist plays a key role in maintaining good oral care.
Dental hygienists always look for suitable jobs in many Government healthcare missions and schemes. That can be the most lucrative and best job that they can get.  A dental hygienist should have good knowledge about handling all types of dental issues in a hassle-free manner.
Details of Dental Hygienist course: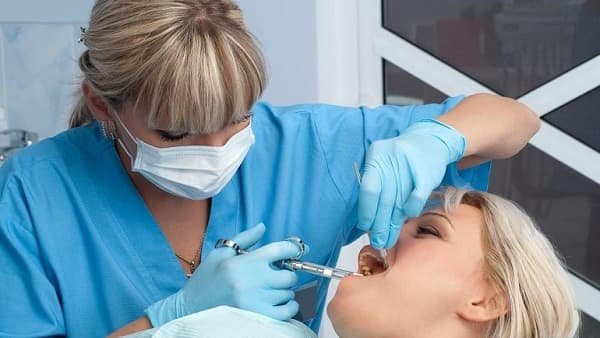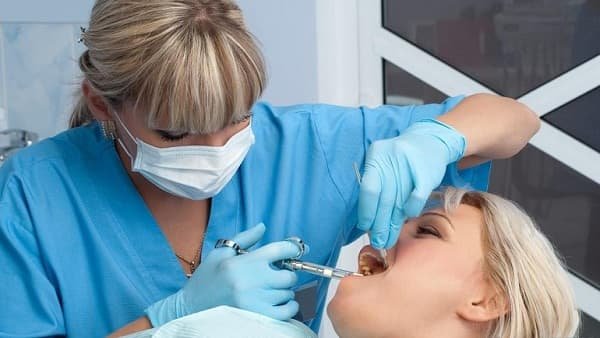 Dental problems are quite common in the present time. It would be best if you often looked for a good and reputed dentist who can guide you in the best possible manner in case of dental issues. However, after completing a dental hygienist course, you will get a Diploma in Dental Hygienist course certificate. Soon after this, the concerned institute will commence clinical skills training through which the candidate can deal with the patients in a better way.
The training session is nice and informative because it will help a candidate in building a strong base in this profession. In the first year, the candidate will build up insight and knowledge in other branches such as law, morals, professionalism, ethics, and health promotion during oral treatment. The second-year is the most crucial year and the student has to spend a long time in conducting clinical trials. The candidates have to treat their patients and they have to demonstrate various types of clinical treatments to the patients. They will be taken to the laboratory for carrying out various types of tests. Thus during the course period, the candidate is made aware of various ways of treating oral problems.
Eligibility for dental hygienist course:
To become a dental hygienist, a candidate has to fulfill certain criteria. Let us discuss some of the important ones.
He or she must have completed 10+2 examination from a recognized board or Institute.
The candidate must have passed the examination from the science stream comprising of subjects such as Physics, Chemistry, and Biology. These should be compulsory subjects.
The candidate should have secured a minimum 45% marks in these subjects. Some relaxation is also provided to the SC and ST candidates. It is important to score these minimum marks for getting admission to some good college.
It is often found that the colleges conduct screening test and the aspiring candidate have to pass and qualify the test. Once they qualify for the screening test they will be permitted to take admission to this course.
Syllabus of Dental Hygienist course:
It will be great to gather good information about the syllabus of the course.  A year-wise breakup of the subject will make the whole thing clear;
1ST Year:
Anatomy general and Dental.
Physiology and Histology, General and Dental.
Pharmacology General and Dental
Pathology and Microbiology.
2nd Year:
Dental Radiology
Food and Nutrition
Dental hygiene and oral Prophylaxis.
Basic knowledge of Computers.
Dental Hygiene and Oral Prophylaxis.
Dental health education, community Public health dentistry and Preventive Dentistry.
Dental Ethics and Jurisprudence, Orientation in Dentistry
Dental materials.
The above-mentioned are some of the subjects that should be studied while pursuing this course.  It is divided into semesters.
Admission procedure of Dental Hygienist course:
The admission process for Dental Hygienist course is mainly done based on 10+2 examination result. However, in many colleges, entrance examinations are conducted through which the candidates are selected. The students must sit for the examination and qualify it. Upon qualifying the examination, the name of the students are published and they have to take the admission.  Thus the minimum qualification to get admission to the dental colleges is to qualify and pass the intermediate examination.  This is the first step.
Apart from this, in some colleges, the skills of the students are given special consideration. They should possess the stamina and the patience for getting admission to the course. They should also have good communication skill.
Career prospects in Dental Hygienist course
In the present time, special care and attention are given to oral health care services. Most people are also suffering from various types of oral problems. A course on Dental Hygienist can help you to get proper knowledge about the subject. You can deal with the patients in the best possible manner. A number of options is open in both Government and Private sectors for Dental Hygienists. They can easily get a good job in various dental clinics, labs and community health centers.
Even huge openings are found in Army forces, NGO's and similar other places. A Dental Hygienist can also move towards the marketing field. They can start selling and marketing various types of dental items. They can also start working as a salesperson in various reputed organizations for selling dental tools.  In many situations, it is found that the candidate can work independently in many clinics or assist a dentist. Through this job, they can gain good knowledge and exposure. This will help them a lot.
Fee structure of Dental Hygienist Course
This course's fee structure mainly depends upon the college and the place of the college that you choose. Take, for example if you choose a dental college in Bangalore the annual fee structure may be around INR 5, 80,000 Lakh. However, the annual course fee of the course may start from INR 20,000 and extend up to INR 6, 00,000 Lakh. It has been estimated that the fee structure of the private dental colleges is higher in comparison to the Government colleges. In any case, the candidate can opt for a loan to pursue education. Educational loans can be taken from financial organizations.
The annual salary of Dental Hygienist professional:
While you are pursuing this course you should be well aware of the salary structure. It will be great to know about the salary.
If you work as a dental assistant in any organization you will be responsible for carrying out various types of work such as taking care of the laboratory and the patients. He will also be responsible for examining the patients to a great extent. The average annual salary of the candidate is estimated to be INR 2 Lakh to INR 3 Lakh.
You can also work as a Medical Assistant. In this job, you will be entitled to look after the clinical and administrative tasks of the clinic. The average annual salary of the candidate is estimated to be INR 2 lakh to INR 3 lakh.
The job of Physical Assistant is to supervise the surgeons and other medical professionals to the advice in the medical job. The annual average salary of the candidate is estimated to be INR 3 lakh to INR 5 lakh. It is a great job.  Most of the healthcare institutes and organizations grab the students after the completion of the course.
Job particulars of a Dental Hygienist:
A dental hygienist is entitled to carry out some specific works and jobs. Let us discuss some of the important ones.
He can examine the patient minutely.
He can also take dental radiographs.
He can also provide basic oral education. Rather he can also provide various types of tips to maintain dental health.
Scaling and root canalling is also provided by him.
He can also assist a dental surgeon in carrying out the operation.
He also does cleaning, polishing and whitening of teeth.
 Conclusion:
The importance of Dental hygienist is vital in the present world. If you want to make a good career in the dental world you should start it right after completing the intermediate examination. A lot of dental colleges are present in various corners of India. You can choose the best one or the one in which you are eligible.
After the completion of the course, you will get ample scopes to establish yourself as a successful dental hygienist. If you are thinking of educating the common people with some best tips to maintain oral health, a dental hygienist can be the best profession.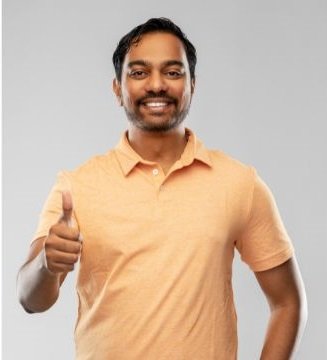 Rahul Kumar is a passionate educator, writer, and subject matter expert in the field of education and professional development. As an author on CoursesXpert, Rahul Kumar's articles cover a wide range of topics, from various courses, educational and career guidance.