Cyber security is one of the popular fields in information technology known as sub-stream in computer science. Cybersecurity course claims to equip students with the required skills and knowledge to defend the computer operating networks, systems and protect the data from cybercriminals.
Over the years, cybersecurity is evolving as a profession. The reason behind the increasing rate of cybersecurity candidates is Cybercrimes. Nowadays, most industries are going through online transactions and carry sensitive data that needs cybersecurity professionals to safeguard from such hackers and cybercriminals. Cyberspace is a common platform that is accessed anywhere from any part of the world. The career of cybersecurity is spreaded worldwide.
The Internet has made everything possible to access all kinds of information from any part of the world. Whether you want to get the skills or want to use the internet professionally, you can be a part of cybersecurity courses. Cybersecurity is a field to protect sensitive data from the attacks of Cybercriminals and hackers.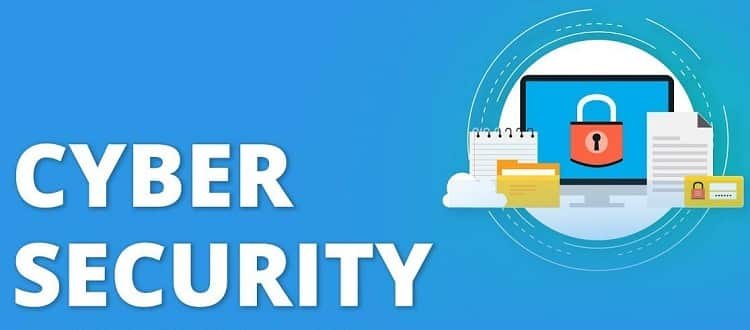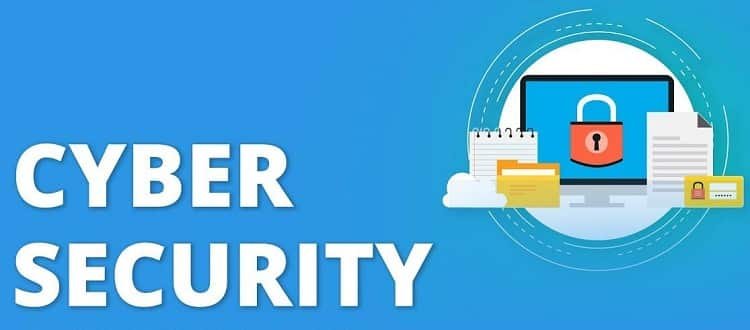 Candidates are prospecting a career in cybersecurity, and they can pursue a career with certification and diploma programs. These programs are offered at undergraduate and postgraduate levels both-
Eligibility Criteria
Those who want to pursue a career in cybersecurity can easily do all the eligibility details. One can check out the eligibility criteria of Universities and institutes by visiting the official website. The basic algebra criteria details are mentioned here. Let's check out all the details to be a master cybersecurity professional-
A cyber-security candidate must have a bachelor's degree in IT, such as BSc engineering and an advanced diploma.
One can admission to some of the great Institute and Universities is on the basis of entrance exams.
Certification in cybersecurity courses required from reputed institutes helps you find great jobs and build a professional career.
Minimal education to qualify for the course is completed in 12th with science.
Eligibility for undergraduate cybersecurity courses
To take admission to the undergraduate degree program in cybersecurity, the candidate must have a 10 + 2 pass out in science stream from a reputed board.
Eligibility for postgraduate cybersecurity courses
When it comes to getting admission to the master's program, the candidate must complete the graduation in cybersecurity with at least the required marks to qualify for a credible Institute and University examination.
Admission process
As a candidate, it's your responsibility to be aware of the institute's requirements that you are aiming for. You have to fill the application form for college and do all the following steps. Everything you need to know about the cybersecurity admission process is mentioned below-
The admission process might be different from one Institute to another that you need to check out. Many institutes are conducting a merit-based admission process. Some institutes are known to conduct the direct admission process. The exams are conducting the admission process when it comes to going by the merit-based admission process.
You have to fill the form accurately.
Make sure to attach all the required details that are asked by the college and institutional authorities.
Be an active user on the official website of the University and Institute to get all the updates.
You have to know about the eligibility criteria to get admission to the desired University and college.
Syllabus
Let's check out all the required subjects present in the cybersecurity syllabus. It is related to the cybersecurity curriculum-
Communication skills
CAD
Programming
Electrical and electronics engineering (basics)
Data structures
Cyber laws
Operating system
Computer networks
Java
Database management
Internet technologies
Algorithm design and analysis
Digital forensics
IT skills
Artificial Intelligence
Ethical hacking
Practical training
Project work
Engineering mathematics
Engineering physics
Engineering drawing
Engineering chemistry
Environmental science
Fees
Here are all the details you need to know about the cybersecurity fee structure. The tuition fee is based on the following factors such as type of college, scholarship status of the student as well as a rating of the college. The average tuition fee can be around 80 to 200k Indian rupees per year.
Course details-
Let's have a look at all the details, of course, to pursue a career as a cyber-security expert in MNC's-
Name of course
Cyber Security
Course type
Certificate Course
Period, of course
Differs three months to 2 years
Eligibility criteria
What are the correct eligibility criteria for this particular cybersecurity course? As is mentioned, you must have a bachelor's degree in its related field. Moreover, you have some job experience in some cases. So, all these things are a must whether you want to be eligible for this cybersecurity course.
Scope
There are many career options after completing cybersecurity courses. After completing the courses such as Information Security analyst, information security manager, and security consultant, one can move forward in several fields. In short, you soon have a bright career after getting the degree and diploma in cybersecurity courses.
Salary package
Those who want to know about the salary package in cybersecurity in the field is rupees 5 lacs per annum. It is the starting salary of a candidate who starts a career in the cybersecurity field.
Most popular cybersecurity courses-
As you all know, the cybersecurity field has wider scope nowadays. The world has gone advanced day by day. This is why the need for cybersecurity experts is increased. Here are all the popular cybersecurity courses that you can choose to move forward in the advanced cybersecurity field-
BTech/ MTech in Computer Science Engineering with Cyber Security
It can be a popular cybersecurity course that you can choose to go forward in the industry. As a candidate, you have to obtain MTech or BTech degree in Computer Science and cybersecurity after completing 12th. This is a 4-year cybersecurity course.
BE in Information Technology
Once you enroll for this course, you are certified with the certification in information security. You can start a career as an information security expert and analyst in multinational sectors. Degree courses in cybersecurity are long term courses that are provided by recognized universities and institutions. The duration of the course may range from 3to 4 years.
BSc in Information Technology Management and Cyber Security
Candidates can grab a BSc degree in Computer Science and cybersecurity after completing the basic classes 10th and 12th. The duration period of B.Sc cybersecurity is about a 3-year course.
BCA Hons. In Cyber Security
Those who want to pursue a career in the cybersecurity field can start with BCA Hons in cybersecurity. Make sure to use a recognized University that provides excellent full-time programs of cybersecurity classes. Cybersecurity degrees are most required to start a career as a professional.
Eligibility criteria
Grab all the details about popular cybersecurity courses and be eligible to start a cyber-security candidate career. Many options are accessible for candidates to prospect a career in the cybersecurity field. Candidates can start a diploma, degree, and certification cybersecurity courses.
Career
The demand for professional cybersecurity workers is increased day by day. Due to the recurrent cyber-attacks on banks and companies' security systems, the demand is enhanced. These days, Companies are hiring professionals to develop new security patterns and networks contributing to evacuating malicious hackers to break the company's system and destroy the required and sensitive data.
The starting pay of a professional cybersecurity specialist is rupees 3 lakh to 4 lakh. A cybersecurity expert can find the job in private and public sector both. According to the survey, the demand for a cyber-security expert is growing in large numbers. Some of the top IT companies that hire cybersecurity experts are-
Deloitte
KPMG
Infosys
IBM
Wipro
Reliance
Google
Accenture
A candidate has great career options after a cybersecurity course. Every company has some important information that they need to protect. Cybersecurity expert uses skills and knowledge to protect information from cyber thieves. Many industries highly need cybersecurity professionals would be-
IT industry
The first choice of any student who has completed the cybersecurity course is inthe IT industry. It provides a suitable environment for all students.
Government and private organization
After completed the cybersecurity course, students can make a career in both private and government organizations both. These organizations have a huge database that contains relevant information. If any information is leaked mistakenly, it will cause several problems for the government and private organizations. However, the cybersecurity expert is highly skilled and trained to protect sensitive data.
Wind up-
The certain details will help you complete the cybersecurity course as you want to do. It is mandatory to consider all the course information, such as syllabus, fees and eligibility criteria, and salary. All these things are Paramount do know about the course before you start. It will help me move forward for the career and be a bright candidate in cybersecurity by cracking the course.