Graduation is quite an interesting time of life. It's a phase of the life where you take further flight into the life ahead and gear on for the best years of your life. The period after graduation is something that will always be accounted for in life and you really need to take ample care of it.
There are different majors that you take upon so as to complete the graduation. Some do it along in the commerce stream, some in the science stream and some with the arts stream. It's not as to undermine any single stream as all of these are vital when it comes to career enhancing and building a new lease of life.
But graduation isn't the end of all, it's merely a start of a new dawn where you need to be at your sharpest so that you do not lose out on any opportunity. These days countries all over the globe sees a major shift in the competition and the places up for grabs is pretty finite. So deciding what you pursue right after your graduation is what determines how you will fare along in your life. There are plenty of courses on offer once you complete your graduation and we hereby look into the aspect of courses via the science stream. Read along for it.
What is Science Stream?
Science stream happens to be one of the most popular streams of education line when it comes to students preferred choice. It's as if it commands an unheralded regime of being the most front-paced based course that students take on once they complete their class 12 exams. The aspect of science stream takes into consideration the subject matters in depth of physics, chemistry, biology, geology, astronomy and much more.
It also tends to develop the theoretical and practical aspects of the students career line towards the same. It is extremely popular stream and is much respected along. Furthermore, after completing the graduation in this regard, students then get a wide array of options to enrich their career further. There are plenty of courses that if you are willing can choose for. We'll list them all down along with the proper details for each of them.
The scope after graduation in Science stream
If you were to see the scope as of which stream allows the students to have the most scope going forth, then the Science stream would be the best answer for it. Science as a stream has a wide array of application and courses on offer that help the students to achieve far greater things. A student with a completed graduation degree in science alone can take up different roles in life but life isn't all about that only, is it? It's about making the most of it and for that adding another exponential qualification on top of it will help you out.
A student with this degree can get into either any of the full time courses or even the short term courses that allow you to master some skills and improve your portfolio. It will also allow you to get a certain masters degree added to your profile which will run the course for over 2 years whilst the short term based certificate course will take a mere few months. If depends on how you want to plan your career out.
Once you are done with your course then you can go forth with jobs in the respected profile like becoming a doctor or an engineer or even going into fields of biologist and more. You can also become on of the technicians and much more. And the lure of government job also remains for the ones with the science stream qualification.
Different Courses After the Graduation in Science stream
There are so many courses that you as a person seeking to add a new level of educational patronage to your life can do so with taking the courses that are available after graduation in science stream. The opportunity list is quite endless and we here avail to you the perfect guide for it. We have taken the lead and presented the same by bifurcating it into different streams like regular and popular course choices, upcoming professional based courses, research based PG programs and more. Read along for the same down below.
List of Regular and Popular Courses After Graduation
| | | | |
| --- | --- | --- | --- |
| Course Name | Course Duration | Eligibility | Course Type |
| Masters in Science | 2 Years | After Graduation | Postgraduate |
| Masters in Agribusiness | 2 Years | After Graduation | Postgraduate |
| Masters in Astrophysics | 2 Years | After Graduation | Postgraduate |
| Masters of Business Administration | 2 Years | After Graduation | Postgraduate |
Regular and Popular Courses After Graduation
In this segment we'll look more into the aspect of most popular and regular choices that students take up when they are down with their graduation courses. These courses have stood the test of the time and are good career prospects for anyone seeking the same. These courses will surely give you a good stride in the long run in your career.
Let's seek more about this down below
1. Masters in Science (MSc)
The most popular and evergreen option is Masters in Science or MSc as we call by its short acronym. This is one of the best course options for a science stream graduate and is one of the most career enhancing options you can take along. This is a major specialization sort of degree which allows you to gain the best of skills that is sure to serve you for the life ahead. Let's discuss about the course in brief down below:
Course details
This course, i.e. Masters in Science (MSc) is a post graduate program where the students can enroll and further learn to seek the complete specialization in the science stream. This one allows you to have a in depth knowledge of the courses like physics, maths, biology, chemistry, botany, zoology and more. There are plenty of universities that offer the same course in India and you can rightfully take upon the course to further progress your life.
Eligibility
The eligibility aspect of this course is based mainly on two things, those are one having a graduation degree in the respected field and then next up having to complete an entrance test. Then after you also need to complete the personal interview round too. The eligibility often changes from one university to another one.
Scope
A student who has completed the MSc will have plenty of job scope going forth and they can go on to become specialist in the field of multiple subjects like chemistry, biology, zoology and more. They can also go to become scientists, major in various technical fields and more.
2. Masters in Agribusiness
Agribusiness is a course that is quite trendy and popular of the lot. This is a course where the world is shifting towards and is gearing to capitalize on. It is course that is more based on the agriculture system and is taking on the roles of different farm appraiser, farm manager, agricultural analyst and more. They can also become a livestock buyer and trader and even seek quality and control on the farms and more.
Let's find out more about this course down below:
Course details
This one just like the other post graduate courses is a 2 year program and is one of the most practical based courses ever. It is one of the preferred courses taken by those enthusiast in the agriculture field. It is one of the courses most preferred by those with the BSc degree in Agriculture. This course helps to focus them on the fields of agriculture, horticulture and more and allows the students to learn in depth about the course.That helps in making the practical implication about the course down below.
Eligibility
There is a certain bit of eligibility criteria for this course and a student who wants to pursue the course can take up once he has the eligible degree in graduation. The students once they have taken the eligible course can then take the entrance test for the same. The entrance test comprises of students analytical and forthcoming learning aspects. After that you need to go for the personal interview and clear the same.
Scope
Masters in Agribusiness is one of the courses that has pretty vital scope going ahead. This course allows you to take in depth knowledge of agriculture and take on the aspects of farm appraiser, agricultural policy analyst along with the farm manager roles and other roles like quality controller for firms.
3. Masters in Astrophysics
Another popular and noteworthy course that you can take upon when it comes to science stream is Masters in Astrophysics. This course is sought out by many students and they go for this one. this course allows you to go on for different research and helps you get a good understanding of the physics and mathematics course. It is an in depth research for these courses. It holds quite a good scope for students going forth and also offers them the basis for moving ahead.
Here's the course, scope and eligibility for this course
Course details
This course is a 2 year post graduate course that allows the students to take on the roles of astrophysicist in life. This course is quite popular and holds quite a penchant for being a top course. This course is offered by quite a few universities in India like Indian Institute of Astrophysics, Tata Institute of Fundamental Research, Punjab University, Presidency University and more.
Eligibility
The eligibility criteria for this course resolves around the student having completed the eligible bachelor course for the same. Then the student also needs to compete via the entrance exam where they have to perform and qualify for the criteria. After that a personal interview round will follow where you can get the entry into the university then.
Scope
This course helps the students to develop a high understanding of the physics and mathematics. It further helps to attain an in depth knowledge of the field where they can then learn other aspects and then put them to the use.
4. Masters of Business Administration (MBA)
People often have a misconception that MBA is reserved only for people who come from commerce field or management field. But that is never the case as MBA can be taken up by nay student who has a prominent graduation degree with them. It is a course that can be taken by students who want to progress and further move into the field of business administration. It is course that can be taken up by student from any stream, be it science, commerce or arts.
Here's the course and scope for this course
Course details
MBA is also a two-year program and can be taken by any student after they complete their graduation degree. This course is mainly focused on the bearings of business management and helps to take the students rawness in this field and then excel them towards further growth so that they can take upon the roles of prominent managers in organization and more. Many reputed and trusted organization offer the MBA course as under their guidance.
Eligibility
There is a certain eligibility criteria set with this course where the candidate needs to prepare for the tests and then appear for the same before going forth. These entrance tests are commonly known by as the CAT/MAT and more. Once they complete the test then they can appear for the personal interview round which they need to clear out.
Scope
MBA is certainly one of the most growing courses around and this will help the students to land better job opportunity in life and career. This course will also allow the students to have a major role in management up for grabs.
Some note-worthy Professional Courses after Graduation in Science
Apart from the popular choices when it comes to seeking post graduation course in Science stream, there are a few further courses that take the professional route and is something pretty interesting and futuristic piece. We here document the same down below. Read along and find out what these courses are:
1. Advanced Postgraduate Program in Intelligent Systems and Robotics
One of the advanced courses and something that often flows under the radar, this course known as Advanced Postgraduate Program in Intelligent Systems and Robotics is a course that you need to have a look at. This course allows you to take on the roles of robotics and future intelligent systems basis.
Here's the course and scope for this course
Course details
This is also a two year program that allows the students learn more about the advanced postgraduate program based on intelligent system and robotics. This way the students take into the consideration and aspect of going forth with the robotics and future oriented base.
Eligibility
The eligibility criteria for the post graduate courses in Advanced Postgraduate Program in Intelligent Systems and Robotics is more based on the system that the student needs to have a relevant degree in the respective field which more often amounts to BSc qualification. Furthermore they also need to pass the entry test of the university.
Scope
The scope for people going for this course is pretty high and they can progress multi fold in life. They can take on the discipline in life sciences, robotics, future systems and much more with this course.
2. Diploma in Fisheries Technology/Aquaculture
Just as the above one this course is also quite a new one and is one of the under the radar courses which when if you give time and proper study can land you into a good deal of time.This course is majorly into the aquaculture role and the fisheries base which will help you get professional level of equivalency in the same.
Here's the course, scope and eligibility for this course
Course details
This course is based on a two year program and looks into the aspect of attaining a professional level of knowledge on the fisheries and aquaculture. This course has a role playing in different industries and is pretty vital one. This course allows you to also gain the best roles for progress in life ahead. It teaches a student about fish breeding, marketing, preserving the quality of the fish and achieving the harvest management also.
Eligibility
This course requires a student to have a bachelor degree in the relevant stream and further they have to qualify via an entrance exam. After completing the entrance exam, the student also have to appear for a personal interview round to get their admission fulfilled.
Scope
This course allows the students to learn more about the fish breeding, marketing, quality control and harvest management among a few. The person after qualifying for this course can then go forth for the major roles in fisheries and other aquaculture roles.
3. PG courses in Biological and Life Sciences
This course is one of those courses that was brought forth from the MSc variant and specializes in the aspect of biology and life sciences. This course is a major post graduate course and is based on a common specialization aspect on the biology, anatomy, ecology, cell biology and much more. It also talks about getting into depth knowledge about these courses. We here will talk about them down below
Here's the course, scope and eligibility for this course
Course details
This course is a two year program  and is often cited as a regular course or as diploma program based on the college or university you've joined. This course looks into the aspect of biology and life science courses and also takes a deep dive into the stream and subjects that come under this one. This course allows the students to garner much needed knowledge for further enrich and more.
Eligibility
This course has an eligibility criteria and it varies according to the college and university. The students need to have a relevant qualification or bachelor's degree in the respective field and after that they can have the entrance tests and then go for the interview.
Scope
This course allows you to get the jobs in the field of R&D cases, education and even government roles that base on these fields.
These are the courses that you can take after you have completed your graduation in science stream. These courses allow you to have a good career in life ahead and also helps in getting a good job and career line.
Data Science Course in Bangalore
Frequently Asked Questions
Pursuing a career in the science field is still a good career option?
Yes, no matter the year or country, a career in science is always the best. It will always be open. Civilizations cannot survive without having proper research and use of science, therefore, it will stay one of the industries that will not fade away in the future.
Is it important to pursue a PG course after UG? Is there any benefit?
There is no mandatory requirement that a candidate should pursue a PG course. You should consider pursuing a PG course only if you are really interested in doing it and if you think it could help you with your future career. Remember, some of the PG courses are complicated than UG courses, if you are not interested in pursuing a PG course, do not try it.
Is it true that graduates from the science stream are few of the people who draw the highest salary in the world?
Yes, doctors tend to draw the highest salary all around the world today. Even, Indians, doctors are one of the graduates from the science stream that tend to draw comparatively better salary than any other graduates. It does not mean all doctors draw a comparatively higher salary, but, in comparison, more doctors draw a good salary these days.
Pursuing a PG course in the agriculture-related field is good?
In India, pursuing a course related to agriculture is good. However, there is uncertainty surrounding the agriculture field in India today. But, even if there is a fall in agriculture and related businesses, PG graduates in courses related to agriculture could find jobs abroad. Countries like Vietnam, Brazil, Russia, Mexico, Japan, France, etc. offer better and more job opportunities in agriculture.
Does pursuing PG courses play any role in getting more salary and better job titles in India?
Yes, most of the government branches offer job titles and salary based on the educational qualification in India. While the private sector is different, some private firms consider educational qualification above everything. There are some industries and businesses that recommend their employees to pursue PG courses part-time or regular to get promoted to better job titles. This is the same in other countries too, however, they consider skills and talents above educational qualifications.
Is there a demand for candidates who hold a Master's degree in Astrophysics?
Yes, the number of candidates who pursue the Astrophysics field in Masters is limited, and therefore, the demand for such Postgraduates is high. So, if you pursue a Master's in Astrophysics, there are comparatively more chances that you could get employed sooner. However, it cannot be guaranteed to happen.
The number of students pursuing MBA courses in the past few years have increased, studying an MBA course is good? Is there still a demand for MBA graduates?
Yes, MBA is one of the best business administration courses. Pursuing this course could help you get jobs in the management side of any business. No matter what type of business it is, they will have management sections. Therefore, the job opportunities for MBA graduates will never fade away.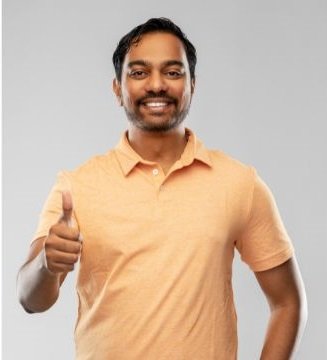 Rahul Kumar is a passionate educator, writer, and subject matter expert in the field of education and professional development. As an author on CoursesXpert, Rahul Kumar's articles cover a wide range of topics, from various courses, educational and career guidance.