Aquaculture Courses is slowly getting popular in India. And with demand, there are now much more institutes that offer proper courses for Aquaculture. Aquaculture lets you learn about aquatic life. Here, the aquatic life doesn't restrict to the fishes and marine animals, but it also includes the various other aspects of marine life and management. Here, you will be learning about the different types of life in water how to make it better than before.
If you are also in love with marine life, you can easily find a perfect aquaculture course for yourself. Depending on the education level you have, you can easily opt for an undergraduate or postgraduate degree for yourself. Also, the Aquaculture courses offer students great career opportunities both in India and foreign countries.
In this article, we are going to talk about the best Aquaculture courses in the country along with the career prospects after completing the course So, if you are confused about whether you should opt for Aquaculture courses or not, you should once read the complete article to know more about all important stuff about Aquaculture.
Aquaculture Course Details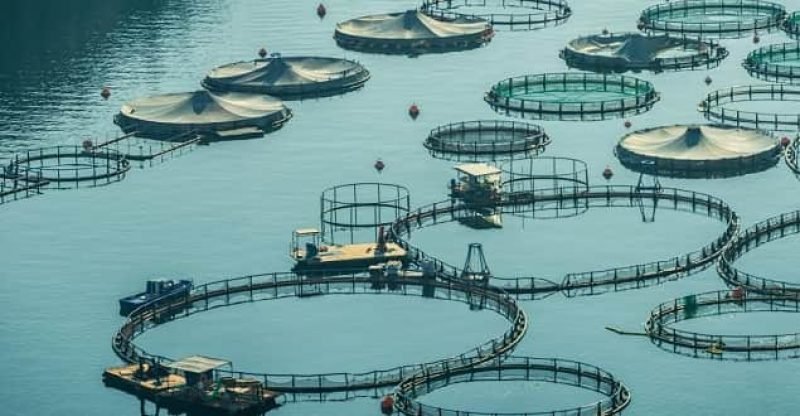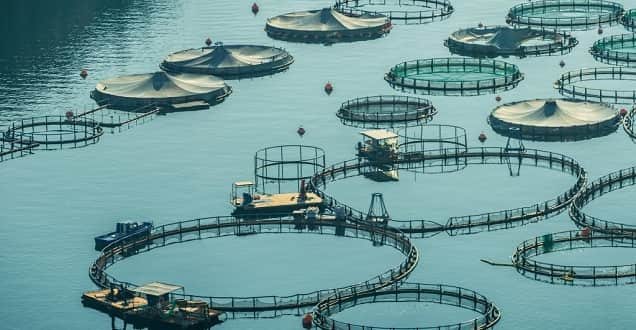 In India, Aquaculture is still a new and less popular choice among the students.  However, as the course has great demand in foreign countries, there are colleges who recently started providing proper under-graduate and postgraduate degrees. With the perfect colleges and universities for Aquaculture courses for the students, this is now a great option for the students, especially those who are looking forward to make a career in Aquaculture and know more about marine life in detail.
Talking about the various courses in India for Aquaculture, here are the available options for the students
Undergraduate courses
Postgraduate courses
So, according to your qualifications and budget for the course, you can easily choose the right course.
Aquaculture Course: Eligibility and other prerequisites
Like the other UG and PG courses in India, the aquaculture course also has normal eligibility criteria. Depending on your qualifications, you can enroll for a graduate degree from a reputed college. For this, the normal criterion is 12th from a recognized board with 55% marks in the science stream. Although there is no entrance exam for the course, you should check the college regarding this. There may be a college-level entrance test to provide the students with the scholarship according to the merit.
For the PG program, the aspirant must have completed the graduation with a minimum of 60% marks. The eligibility test may also be there for the PG courses. There is nothing official, but there may be college-level tests to check the quality of the candidates.
Aquaculture Course: Syllabus
The syllabus varies widely from college to college and on the basis of course you have opted for. However, there are a few important core subjects that you learn while pursuing any Aquaculture program from universities of India. These subjects are
Invertebrate & protochordate Biology
Biochemistry for aquaculture
Farm management and water quality standards
Freshwater aquaculture
Vertebrate Biology
Microbial Infections
Apart from these subjects, there are plenty of more subjects that you are going to learn during the courses. So, try your hands on the right course for yourself and get a detailed overview of the field.
Aquaculture Course: Colleges
Colleges play an important role in getting knowledge about the course and getting decent jobs. Depending on the colleges, you can also expect to get an in-house placement that helps you get a job in a reputed firm right after completing the course. So, if you are looking to get good knowledge about the subjects along with better job assurance, you should choose a reputed college in your city or go to the more premium colleges in the country for the aquaculture course.
Some of the best colleges/universities for pursuing Aquaculture courses are Tamil Nadu Agricultural University, Acharya NG Rang agricultural university, Punjab Agricultural University along with many others. So, choose the best college according to your budget and score in your schooling/graduation. Also, the fee varies heavily with the college you have chosen for yourself.
Aquaculture Course: Duration and Admission Process
As a student, it is also essential to know about the duration f the course before choosing the right one for yourself. So, here we are listing the most common duration for the available Aquaculture courses in India.
BSc Aquaculture is an undergraduate degree course that helps you get the basic knowledge of the course and field that will help you get a base job in the industry. The course has a duration of 3 years and you can easily opt for it after completing 12th in the science stream.
MSc Aquaculture is a postgraduate degree course that is ideal for those students who are looking to gain advanced knowledge about the field and are looking to have a better career opportunity. This is an ideal choice for students who are looking to settle abroad after joining an international company that hires aquaculture candidates regularly.
The normal course duration is 2 years and you can easily opt for the course after completing your graduation.
Aquaculture Course: Fee structure
Aquaculture course is a popular course for students who love marine life and want to learn more about it. However, the fee for the courses varies heavily according to the course you have opted for and the college you prefer for the course.
Here, we will be providing you a rough estimate of courses available for the Aquaculture Course. Have a look at them and you can easily choose the right course for yourself.
BSc Aquaculture
Depending on the college you have chosen for yourself, the BSc Degree course can cost you around 20,000-50,000 per semester. So, choose a better college for yourself according to this estimate, and then talk to the college admin about the exact fee you need to pay per semester.
MSc Aquaculture
For the post graduation degree in Aquaculture, you need to pay approximately 30,000-40,000 per semester.
In case you need some concession in normal fee, you can get it under the merit list scholarship or other reservations provided by the college. So, make sure to talk about this with the college admin before enrolling.
Aquaculture Course: Future Aspects
Students of Aquaculture courses have a great scope in private as well as government firms. Also, if you have good academics and knowledge of the field, you can apply for posts in foreign countries. After completing the course from a reputed college you can apply for the following job posts
Aquaculture Assistant
Associate Research Scientist
Assistant Technical Manager
Teacher or Lecturer in a reputed college
Choosing the right field and career for you will help you get a better earning and strong professional stability for life. After completing the course, you can easily get a starting salary of 2-3 Lakh per annum at a reputed firm.
The top firms that recruit the graduates in Aquaculture Courses include Marine Product Export Development Authority, Indian National Centre for Ocean and Information Services, and many other private firms. So, whether you are looking fora stable job or a high-paying career, Aquaculture can help you achieve it.
Aquaculture Course: Should you opt for it?
Now, let's discuss the final and most important question. Every student looking to enroll in a promising course has a doubt that whether they should opt for a particular course or not. If you are also having some doubt about the Aquaculture Course, then we will suggest you to blindly choose the course. With better career options after the course, and better private as well as government colleges, you can easily choose the right college for yourself according to your budget.
Also, Aquaculture is a great option for those students who prefer a government job and a good salary after the course completion. With a better salary package and opportunities, the Aquaculture course offers the students a great scope after completion. So, try your hands on the available courses in the colleges of your area, or opt for the renowned institutes for better job assurance.
Another plus point that makes the Aquaculture courses a better choice is the availability of the different levels of courses. At any level of education, you can opt for a legit Aquaculture course and get a perfect career.
Also, you can opt for the various online courses for Aquaculture, to enhance your knowledge about the field. There are certificate programs from various online course providers that can help you improve your chances to be picked up by reputed firms.
Conclusion
In case you are a fan of marine life and are looking to know more about this exciting world, the Aquaculture course can be an ideal choice to go with after your schooling. Just make sure that you have chosen the right college and course so that you can easily get a better placement along with the knowledge of the course and core subjects. If you are after brilliant knowledge of the industry, choosing the right college for Aquaculture course is the first and most important thing for you.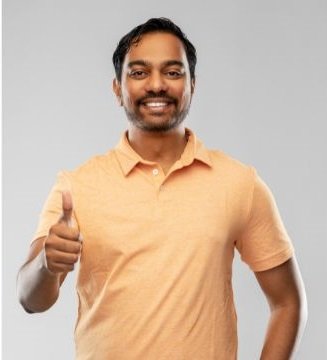 Rahul Kumar is a passionate educator, writer, and subject matter expert in the field of education and professional development. As an author on CoursesXpert, Rahul Kumar's articles cover a wide range of topics, from various courses, educational and career guidance.