CBSE, ICSE, IGCSE, IB, State are 5 of the education boards in India right now. While CBSE and state boards have a lot of enrolls each year, in recent years, a common question seems to have been raised frequently. What is the real difference between these education boards and how to select the best? While most people do not know, some of them assume all of them to be the same. No, they are not the same. There is a considerable difference between each of them.
While the basic purpose of each of these education boards remains the same, the curriculum they follow and many procedures are different. It would be a waste of time to explain unimportant things. However, for you, we will discuss the pros and cons of each education board and also give all the important facts that would help you choose the right board. Remember, anyone could join these education boards, however, the outcome from perusing each course could be different for different students. This is why you need to know about each before you choose the board.
Difference Between CBSE Vs. ICSE Vs. IGCSE Vs. IB
1. CBSE – Central Board of Secondary Education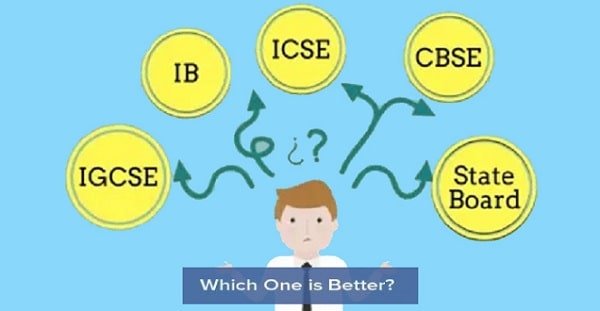 Central Board of Secondary Education (CBSE) was founded in 1962 and it comes directly under the jurisdiction of the Union Government of India. While there are several different education boards in India. CBSE is the most popular and has the largest number of students perusing it. Even though this board of education comes under the Union government of India, it is spread around the world. As per the official website, there are over 228 different CBSE schools outside India and it is spread in 25 different countries.
Focus –
While most of the people in India choose CBSE schools because they just want to follow the common trend. But, only a few people know the fact that CBSE focuses its curriculum on the most important subjects required for preparing for entrance tests in engineering and medical fields. In simple words, CBSE has a traditional and theoretical approach towards subjects like science and maths which is commonly coupled with application knowledge of these subjects. However, the most important thing about CBSE is that they are organized better and their simple way of doing things is suitable for most students.
Classes applicable –
CBSE classes are applicable from nursery to 12th and students between the age of 4 to 17 could be admitted to any CBSE school spread around the world.
Exams –
As of now, CBSE conducts two examinations all over the world, the class 10th, and class 12th examinations. The marks secured in both these classes are considered important by both private and public colleges, universities, and other institutions.
Complexity level –
CBSE is comparatively easy and therefore, a large number of students enroll in CBSE schools.
Pros and Cons –
Pros
CBSE is recognized by almost every university and college around the world and in India
Moving from one CBSE school to another is easy
A large number of schools
Qualitative contents and education
Consistent and qualitative assessment of each student
Cons
Fees in each school might differ
For arts and literature students, the number of subject options is very limited
2. ICSE – Indian Certificate for Secondary Education or CICSE – Council for Indian Certificate of Secondary Education
Both ICSE and CICSE are the same, unlike CBSE, ICSE/CICSE is a privately governed board of education in India. It is a national organization that comprises two examination boards, the ICSE for class 10th and ISC for class 12th. CICSE was founded in the year 1952 to replace the Cambridge school of the certification examination. When it comes to popularity, ICSE is not as popular as CBSE, but, several schools follow the ICSE curriculum.
Focus –
ICSE has a comprehensive curriculum that is considered to be comparatively better than CBSE. This board gives an equal emphasis on every field including science, arts, maths, language, home science, etc. While this might not be important to most students, students who want diverse options to peruse in arts, language, home science, etc. would find ICSE better. To be frank, ICSE does have comparatively large diverse options in arts, home science, language, and other fields. Some experts have commented that ICSE has a balanced curriculum that does not focus on just a few subjects, but, almost every subject based on the field, this includes both practical and theoretical side. Apart from this students who want to peruse education abroad might find ICSE better than CBSE.
Classes applicable –
Both for CBSE and ICSE the classes applicable are the same. ICSE classes are applicable from nursery to 12th.
Exams –
ICSE or CICSE conducts two examinations, the ICSE for class 10th and ISC for class 12th. The marks secured in both 10th and 12th in ICSE exams are accepted in almost all colleges and universities in India and abroad. In fact, students who have studied in ICSE school might find it easy to follow the syllabus and curriculum of universities and schools abroad.
Complexity level –
This is where both CBSE and ICSE differ, the ICSE syllabus and curriculum are complex. While a student could score 90% in CBSE exams, he/she might be able to score only 85% in the ICSE exam. This is one of the reasons why the trend of a large number of students enrolling in CBSE schools came into existence.
Pros and cons –
Pros
Equal focus all the fields
Large range of options for arts, home science, language, and science students
More focused on the analytical and practical side of every field
Students could pick any subjects based on their interest
Cons
The ICSE syllabus is commonly burdensome
The fess in ICSE schools is comparatively high
Switching from ICSE to CBSE or IGCSE is not an easy thing
3. IGCSE – International General Certificate of Secondary Education
IGCSE is a board of education that is well-known to be precise academically and therefore, it is a globally recognized board of education. While in India, there are only a few schools that follow IGCSE, they are known to follow a very precisely balanced curriculum. Unlike CBSE and ICSE, IGCSE is considered to be an equivalent of Cambridge O level and at the same time UK GCSE boards. This is one of the reasons why students who complete IGCSE education would find it easy to secure admission in universities and colleges abroad.
Focus –
The system entire curriculum and syllabus of IGCSE are different from CBSE and ICSE. In terms of balancing, IGCSE is more precise and they have more than 70 different disciplines and over 30 different languages to select from. Unlike CBSE and ICSE, IGCSE focuses more on practical approaches in both learning and teaching. IGCSE since its founding has focussed on offering education based on the specific abilities of the student rather than generalizing education. To be frank, if you want to migrate to other nations and follow their syllabus, IGCSE might be the option for you as their way of teaching, curriculum, and syllabus is almost the same as in the USA and the UK.
Class applicable –
Unlike CBSE and ICSE, IGCSE classes are applicable for 9th and 10th only and this is the common difference between IGCSE and all the other boards of education.
Exam –
IGCSE board of education is different in terms of exams conducted. While other boards of education conduct the only written exam, IGCSE conducts, written, oral, and video tests. Even though IGCSE is applicable for 9th and 10th only, a final exam is conducted each year in May or November.
Complexity level –
When it comes to complexity level, IGCSE is tough. While the written exam alone is complex for ICSE, for IGCSE there is written, oral, and video test, which increases the complexity. If the student is not well-versed with the subjects, they might find it very difficult to pass the final exam.
Pros and cons –
Pros
Accepted all over the world
More focused on languages and technical subjects
Comparatively more well-balanced syllabus
Best for students who plan on moving abroad for education
Cons
Tuitions and books are not easy to find
The number of schools following this board of education is comparatively very low
Even though IGCSE is for the 9th and 10th only, the fee is very high
4. IB – International Baccalaureate
IB was founded in the year 1968 in Switzerland and it is considered to be one of the most expensive as well as the prestigious board of secondary education all over the world. As per the official website, the IB board of education is spread in over 150 different countries. In terms of acceptability, most universities and schools accept IB education.
Focus –
IB is popular all over the world and it commonly has 3 different sections, the first section is for the students from Kindergarten to 5th, the second section for students from 6th to 10th, and the third section for students from 11th to 12th. The main difference between other boards of educations and IB is that IB does prescribe a special set of textbooks, it offers maximum freedom in learning. Commonly, IB is more inclined to promoting language studies and humanities. Under IB, the students are given a lot of work, for example, only a few books would be provided to the student and these books might not cover the whole syllabus. The student has to research and explore to find out more about the subjects and learn them. This type of education is said to offer more skills and knowledge to the student.
Classes applicable –
As already mentioned, IB is applicable for classes beginning from kindergarten to 12th.
Exam –
Like CBSE and ICSE, IB also conducts final board exams in 10th and 12th. Both 10th and 12th final exam marks are considered to be important in India and abroad.
Complexity level –
When it comes to the complexity level, IB is complex. While most people might assume IB to be easier than CBSE and ICSE, it is not easy. IB is comparatively complex than these two as it includes more problem-solving, assignments, quizzes, etc.
Pros and cons –
Pros
Recognized globally
Easy to get enrolled in international schools and colleges
Syllabus and curriculum are more focused on personal research and application.
IB is best for students who plan on migrating to any western countries
IB is recognized by almost all international and national technical education boards and other organizations.
Cons
Fees of IB curriculum schools are comparatively very high
The number of schools that follow IB is comparatively very low
It is almost impossible to find tuition and books in India.
Which board to choose from?
We have listed all the important facts, pros, and cons above. If you read them carefully, you will find the major differences between each course. While CBSE is considered to be the best in India in terms of popularity, availability, and consistency, in terms of syllabus and curriculum, ICSE might be the best. When it comes to migrating abroad or perusing any other courses in the field of arts, home science, language, humanities, etc. IGCSE, IB might be the best option.
But, you need to remember, just considering a board is not enough, you need to find out if the fees are affordable and also if there are seats available. When it comes to IGCSE and IB, the number of seats might be very low. Therefore, based on the facts listed above, you need to decide for yourself.
Also read: CBSE Informatics Practices Class 12 Preparation Tips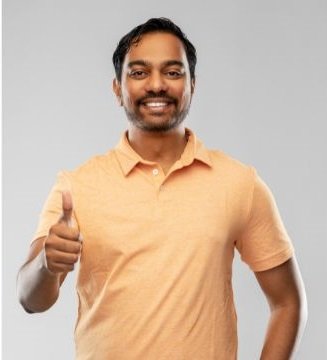 Rahul Kumar is a passionate educator, writer, and subject matter expert in the field of education and professional development. As an author on CoursesXpert, Rahul Kumar's articles cover a wide range of topics, from various courses, educational and career guidance.