Students from all over the world interested in pursuing a career these days are a somewhat different field like psychology. Psychology courses include the scientific study of the mind and human behaviour. This course is offered at various levels including Bachelor's degree course, postgraduate degree course, and Certificate course in Psychology. The field covers a multidisciplinary field with many subdivisions such as social behaviour, clinical, sports, cognitive process, health, and human development.
Most people have confusion regarding Psychologists can only do counselling, that's not true, along with that they can be specialized in any other medical courses in their respective field, run their clinic or work as Physiotherapist. This course has gained immense popularity over the years because very few psychologists will find specializing in the world.
If you are also looking for a bright future in this field or thinking of working under a popular psychologist, then enrol in a top college. In this article, we bring you the top 10 best colleges in the world in 2022.
List of Top 10 Best Psychology in World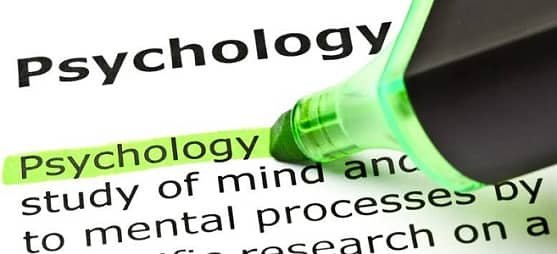 University of Cambridge, United Kingdom
Stanford University, United States
Harvard University, United States
University of California, Berkeley
University of British Columbia, Canada
The University of Chicago, United States
Yale University, United States
The University of California, Los Angeles (UCLA)
University of Michigan, United States
University College London (UCL), UK
1. University of Cambridge, UK
The University of Cambridge was formed in 1209. Being one of the second oldest universities in the English-speaking world, it is popular among students across the world. This public research university has 100 academic departments that are divided into six schools: Humanities & Social Sciences, Arts & Humanities, Technology, Physical Sciences, and Biological Sciences.
The department of Cambridge under the University of Cambridge is a leading institute on this list. The department offers two Undergraduate courses in which Psychology can be taught in brief. The courses include Natural Science (NST) and Psychological & Behavioural Sciences (PBS). Meanwhile, the department also imparts education of Graduate programmes in the respective field.
These graduate programmes include an MPhil in Psychology. Apart from UG & PG courses, they offer PhD in Psychology. More than that, they provide a wide array of psychology-respective courses under different faculties. It is a global institution that mission to contribute to society through the excellence of learning, education and research.
2. Stanford University, United States
Stanford University is the most-sought after higher education & research institution. The institution is popular for offering some of the leading education courses, Psychology is one of them. The Psychology course at Stanford University is globally recognized as one of the best courses. The world-class faculty of this department has well-trained and educated researchers, educators, and lecturers.
 The course at Stanford University is divided into 5 department areas i.e. Developmental, Social, Affective Science, Cognitive, and Neuroscience. Students can be enrolled in any one of these and opt for both Undergraduate and Graduate degrees in their respective courses. These degrees at UG & PG level have been internationally reorganization. These courses are designed to prepare aspirants for a career in education, research and clinical practice.
3. Harvard University, United States
Since the late 1800s, the first psychology programme under the direction of Willian James at Harvard University has begun. He was the father of Psychology in the United States. The university gave birth to popular and well-known pioneers, psychologists and innovators. These include George Miller, Gordan Allport, B.F. Skinner, etc.
Presently, the Department of Psychology has full-time 30 faculty members who lead and teach every student. For respective field, the university ranked among the top programmes nationwide by US News and World Report, and secured position 1 in the Nation by the Chronicles of Higher Education for Faculty Scholarly Productivity. The psychology course at Harvard University is divided into five major areas including Brain & Behaviour, Social, Developmental, Organizational Behaviour and Cognition.
4. University of California, Berkeley
Formed in 1965, the Berkeley School Psychology course prepares students to do work as researchers, psychologists, university educators, and course directors at both national and international levels. The psychology course at the University of California highlights a cognitive-developmental perspective & a ground level mental-health service delivery and consultation.
Berkeley department for psychology lies in six key areas of research: Clinical Research, Behavioural & Systems Neuroscience, Cognition, Cognitive Neuroscience, Social-Personality Psychology and Developmental. Their psychology programme focus on improving methodological, critical thinking skills & Statistical related to all areas of Psychology research. The University of California Berkeley School Psychology course is accredited by the American Psychological Association.
5. University of British Columbia, Canada
Department of Psychology by the University of British Columbia is the foremost research department in the nation, also in the world 2022. The institute has leading faculty members; postdoctoral fellows conducting research, full-time graduate aspirants over the prospectus of psychology. They impart education of psychology, which spread over eight sub-disciplinary concentrations: Clinical, Behavioural Neuroscience, Developmental Health, Cognitive Science, Social/Personality, Teaching/Learning, and Quantitative Methods.
The department is popular for research expertise in language, happiness, child development, gambling, environmental behaviour, neuroscience, etc. Their department is committed to research interdisciplinary and excellence collaborations within faculties the Institute for Resources, Science & Arts, Faculties of Medicine, and Sustainability & Environment, etc.
6. The University of Chicago, United States
Established in 1893, the Department of Psychology has been renowned for scientific research & scholarship that spread over traditional disciplinary specializations. The psychology course under the Department of Psychology is designed to familiarize aspirants with the research methods of psychologists. The course provides a foundation of core knowledge covering the major areas of psychology. Students are allowed to pursue a more advanced knowledge of subareas related to their own specific goals and interest for the major.
These courses prepare students for work in psychology or respective fields such as education, neuroscience. Through this field, students can also pursue a career in business, social work, public policy, or medicine. Students are stimulated to become completely engaged in research in the department. The department is specializing in BA in Psychology, which enables students to adapt courses to their own goals and talents. One can specialize in Cognition & Communication, Biopsychology, Human Development, Developmental Psychology, Mental Health, Quantitative Psychology, Social & Organization Psychology, and Research Methodology.
7. Yale University, United States
Established in 1701, Yale University is a foremost, well-known private university situated in New Haven, United States. The university has 13,433 full-time and part-time students. It offers several supplementary courses planned to give aspirants specialized knowledge across a wide range of areas. Students from different nations like China, Canada, India, South Korea, and the UK come here to enrol in several courses.
The Psychology Department at Yale University is divided into 5 programs representing the major practical domains of psychology. The main object of a graduate course in psychology at Yale University is to trained students in their respective fields. Psychology course at the UG level is home to numerous students.
8. University of California, Los Angeles (UCLA)
The University of California was established in 1919, is situated in Los Angeles. The university is ranked among the top ten universities for Modern Languages, Biological Engineering, Literature, Medical, Chemistry, Communication & Media Studies, Mathematics and Psychology, and so on. UCLA provide 3,800 courses by 109 academic departments.
The psychology programme at UC, LA offers courses for UCLA psychology and achievement-oriented research courses. This department hosts a psychology UG research conference that is designed to promote research for minority groups. UCLA offers three UG courses in psychology including BSc, BA, and BS in psychology. Apart from UG courses, they also provide a PhD in Psychology with disciplines in Social Psychology, Clinic Psychology, Cognitive Psychology, Health Psychology, etc.
9. University of Michigan, United States
The psychology department under the University of Michigan main goal is to provide the student with an inclusive background in the different levels of methodological and analytical approaches used in human behaviour. Through their various psychology courses, students can gain research training and experience in their respective fields.  A psychology programme can prepare aspirants for careers interacting with an aspirant of all backgrounds and ages in a wide array of fields.
The interdisciplinary course under this department includes teaching, research methods, clinical & research ethics, evidence-based assessment, teaching statistics, developmental psychopathology, resilience & coping affective neuroscience, cultural and contextual analysis.
10. University College London (UCL), UK
The Psychology course at University College London, UK is accredited by the British Psychological Society. The UCL Department of Psychology & Language Sciences is one of the biggest centres of psychology research and teaching in the United Kingdom. Students are eligible to become members of the BPS. Psychology will get excellent resources including a web-based system, which makes all seminars, teaching materials, video recording, etc.
The department represents the cutting edge of scholarship and research in this exciting and broad field. Students are here to learn scientific breakthroughs concerning the emotional, biological, and social bases of abnormal & normal behaviour.
Final Words:
One who wants to become a Psychologist is taught about the human anatomy from the basic concepts of the human brain to memory, consciousness, and personality to language. Go and get admission into any of the above-mentioned institutions.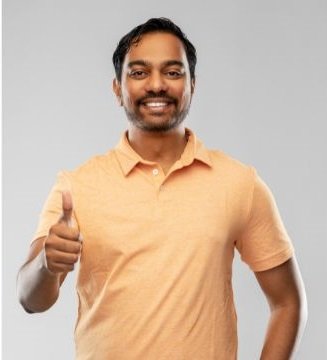 Rahul Kumar is a passionate educator, writer, and subject matter expert in the field of education and professional development. As an author on CoursesXpert, Rahul Kumar's articles cover a wide range of topics, from various courses, educational and career guidance.