Selling online courses is one of the best ways to make money online. More people have gotten interested in online learning and are looking to optimize their skills in various ways. If you're thinking of starting your own online course, you can get some tips here.
The last couple of years has made the potential of online courses very clear. A lot of people have used the internet to learn all kinds of things and the market for online courses has expanded quite significantly. If you want to earn money online, courses are one of the best ways to do so. Of course, it is a competitive market, so if you want to make yourself known and actually make money, you need to differentiate yourself. Get some tips on how to do it here.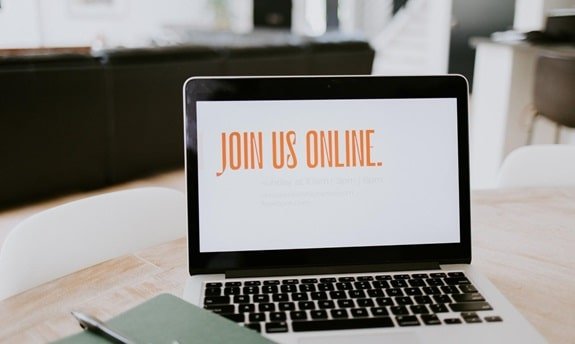 Make sure that your brand is spot on
First of all, you need a good brand. You might think that branding is only something for big businesses and trendy new companies, but this is not the case. Every business needs to use branding to make themselves transparent and interesting for potential customers. No matter which types of online courses you're planning to sell, you should think about branding. This can also be personal branding if you're planning to use your own persona as the defining aspect. This could be if you're an art teacher for example.
Most often it is a good idea to have a business brand when starting to sell online courses. Make sure that you have a great visual identity and an intriguing business name. Take some time to think about the name of your business as it is the first thing that your potential customers will be presented to. Make sure that your name is catchy, descriptive, and creative. There are plenty of online tools to help you if you need inspiration. You can find a good name here with this business name generator.
Be as specific as possible
Whenever you want to sell something, it's important to consider your buyer persona. Knowing who your target group of buyers is will help you tremendously in many ways. When you want to sell online courses in a competitive market, you should focus on being specific. Find a niche and excel at this. You might think that this will limit the number of potential customers, but it is the opposite. Being specific will differentiate you from others.
Know the Trends
Another important thing to get acquainted with is the current trends. Knowledge of consumer trends is important for any business owner. When you're looking to sell online courses, you need to know what's hot and what's not. This will make it possible for you to incorporate these trends into your course program and in your marketing material.
Get to know the struggle
Every successful business is focused on solving a problem. This is something you should also consider if you want to make money selling online courses. Get to know your customers' struggles. What kind of problem will you be able to help them with? Make it specific for them, so it is very clear how your online course can help them solve their problem.
If you're interested in knowing more about which types of online courses there are out there and getting some more tips on how to do them successfully, you can read more here.