What is the full form of BPA?
The full form of BPA is bachelor in performing arts. programmes are typically four years in length and focus on performing arts that are directly presented to an audience. Students can choose to focus on dance, music, or acting/theatre in the BPA degree.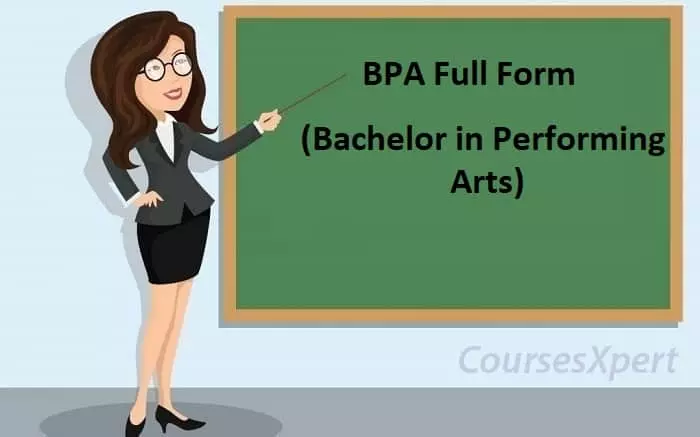 Objectives
In order to achieve their goals in creative industries like music, dance, acting/drama, etc., the BPA course assists students in developing their practical skills and knowledge.
Increased knowledge, performance, and leadership skills are all possible outcomes for students who take this course.
Eligibility requirements
Students who intend to enlist in the BPA course are required to have obtained a minimum of 50% in their 10+2 from a recognized board in any subject area. In addition to satisfying the regular BPA requirements, students must also pass the common entry examinations.
In order to enter the academic program, BPA applicants must score well on the required tests. The testing centre can choose what percentage point minimum is necessary to pass the exam. Only those who score well on the BPA admission exam will be considered for the final round of hiring.
Fees details
In India, a typical BPA charge ranges from between INR 5,000 to 1 LPA.