What is the full form of BHA?
The full form of BHA is Bachelor of Hospital Administration. It is a 3 undergraduate degree program for those interested in working in network level, system, hospital, management, or healthcare administration.
This course is designed to help future healthcare workers adapt to the dynamic and ever-changing nature of the healthcare industry. If you are interested in helping others and want to learn all you can about this field, this could be the perfect course for you.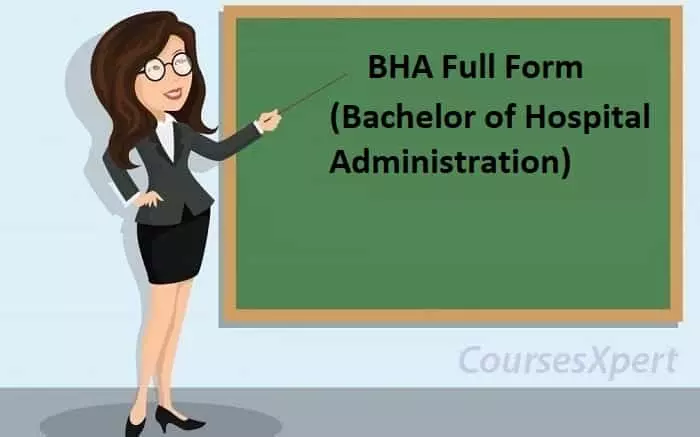 Objectives
The primary aim of the training is to equip participants to:
Consider the challenges of hospital administration in terms of growth and development.
Examine and rate services in light of organizational theory, structural design, planning and management tenets, financial and material resource management practices, and other relevant considerations.
Hospital policy analysis and development should take into account regional and national factors.
Be familiar with norms of responsible leadership and ethical conduct in the workplace
The ability to collaborate, prioritize, and manage one's task successfully through clear communication and group work
Eligibility criteria
The candidate must have passed 10+2 in science field
Must be having Biology as their main subject
Must have scored 50% marks in 10+2
Fees details
The BHA course fees ranges from 90,000 to 1,50,000