What is the Full Form of BFA?
The full form of BFA is bachelor in fine arts. Those who aspire to be successful in the creative industries and have a keen ability to observe are well-suited to pursue a Bachelor of Fine Arts degree.
There are many sub-disciplines one might focus on while studying art at the undergraduate level. Those who are interested can enroll in this program after completing high school or earning an equivalent credential.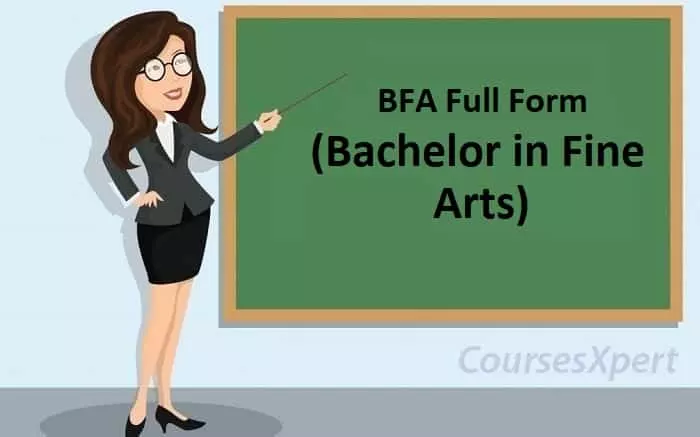 Objectives
Students pursuing a Bachelor of Fine Arts degree have the unique chance to study a wide range of art genres and cultures. Candidates have the option of pursuing a variety of BFA concentrations, including but not limited to illustration, graphics, painting, and others. The Bachelor of Fine Arts degree offers numerous concentrations, such as Photography, Painting, and Applied Art.
Eligibility criteria
Only those who meet the colleges' strict prerequisites will be granted BFA admission in India. In order to enroll in a BFA program, prospective students must obtain a minimum of a 50% passing grade in their high school's final exam from a nationally accredited board. Students seeking admission to BFA program must also submit to college or national entrance examinations.
Fees details
The fees of BFA course can range from 10,000 to 5,00,000, depending on college type.