MBA is one of the sought-after career options for candidates who are eager to know about the business sector and many other aspects. Usually, an MBA or Master of Business Administration takes two years to complete, depending on the university or course curriculum.When it comes to pursuing professional or regular degree courses, the university and its faculties play a vital role in the entire journey. Thus, students need to apply for a reputed institute/university. There is nothing better than International College for a course like MBA.
When we talk about top MBA colleges/institutes/universities in the world, usually Harvard Business School comes to our mind. With time, the situation has altered and many other top MBA institutes have joined the list of top MBA colleges in World 2022. Some popular MBA institutes in the world are London Business School, MIT Sloan School of Management, The Wharton School, Stanford Graduate School of Business, Columbia Business School, etc.
If you are willing to establish your career in the management field and pursue an MBA course, then you have many options to go for. But out of plenty of options, which institute is right for you, it is a bit difficult to know because all provide top class study.You may also get confused with many options; therefore it is good to go through to the top 10 options. Here we have prepared a list of the top 10 MBA colleges in the world with its criteria, selection procedure and QS Global MBA Ranking 2022.
Stanford Graduate School of Business
Harvard Business School
Penn (Wharton)
HEC Paris
MIT (Sloan)
London Business School
IE Business School
INSEAD
Columbia Business School
IESE Business School
List of Top MBA Colleges In The world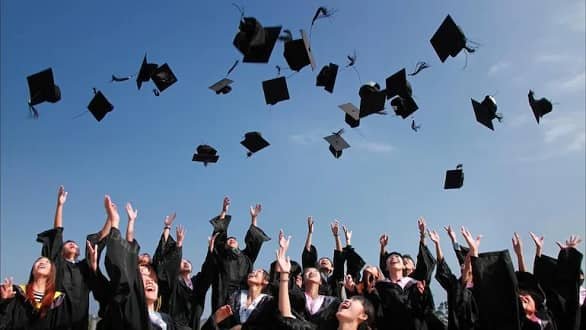 1. Stanford Graduate School of Business
Stanford Graduate School of Business is the leading academic institution in the world. However, it is considered one of the reputed business schools in the world. Located in California, it was established in the year 1925 imparts education of full-time MBA courses and long dual-degree MBA programs.
Some of the popular names like Phil Knight, Vinod Khosla and Jeff Bewkes were a part of this business school. The institutes offer several specialisations in MBA, including Brand Management, Project Management, Operations Management, and Entrepreneurship.
Apart from the specialization programme, the Joint MBA course has been offered by this top B-school. Some of them include MBA/MA International Studies, MBA/JD, MBA/MD, and MBA/Master of Public Policy (MPP), MBA/MS Computer Science, and MBA/MSE Electrical Engineering.
2. Harvard Business School
Being part of one of the foremost academic institutions, Harvard Business School, the Harvard School is constantly ranked on the top in imparting business education. Harvard is the front-runner in the Development and Research, founded in 1908 in Boston, Massachusetts.
The institute enjoys immense popularity among students across the globe as it offers globally authorized MBA and other distance courses. It has a status in developing leaders & experts in the field of Business Management. Studying at Harvard University is the dream of many but it can be a daunting task to accomplish. There is a selection process to get admission into Harvard's MBA programme.
Aspirants applying for Harvard are required to complete their bachelor's degree course and appear for the GMAT entrance exam. In this institute, you will gain on-field practice through case method programs and unique field projects. The institute also offers dual degree courses like MBA/Master of Public Policy, JD/MBA, DMD/MBA, and MD/MBA, various others.
3. Penn (Wharton)
Established in 1881, the American Industrialist Joseph Wharton is the founder of the first business school in the world. The institute has earned special fame through excellence, education and research programmes.
Penn or the University of Pennsylvania has an international desirable business school, which is considered one of the sought-after MBA institutes in the world. USA-based Wharton offers two year full-time MBA programs and an Executive MBA with internships. Donald Trump, Warren Buffet, and Sunder Pichai are some of the noted alumni of the college.
 If you're interested to join MBA with specialization, you can pursue it at Wharton. These specializations are including Strategic Management, Banking/Financial Services, Health Care Management, Human Resource Management, International Management/Business, etc.
4. HEC Paris
HEC is an international business institute that was established in 1881, located in the suburban area of Paris, France. Over the years, it has gained an outstanding reputation due to offering the best programmes for students interested in the Management field. To impart the management and trade opportunities and agreements, it has been funded by the Paris Chamber of Commerce.
It aims to provide education of numerous courses related to business, management and research. It encourages students to move towards the business field and train them by giving them proper exposure to supply the future requirements. The highlights of HEC Paris are Master in Management, and other disciplines like fashion management, business, finance, sports management, entertainment, etc.
5. MIT (Sloan)
MIT Sloan School of Business Management is another reputed institute on this list. It has been secured position 5th in the QS Global MBA Rankings 2022. The institute needs no introduction as it believes to provide unique courses like MBA Tracks and MIT Certificates. An individual pursuing MBA are eligible for MBA tracks and can choose any of one from the Finance, Entrepreneurship, Innovation track, and Enterprise Management. The latter is only for those who are opting for any master-level course. Moreover, the institute also offers dual degree courses like Master in Public Administration, Master in City Planning, and various others.
6. London Business School
When it comes to the reputed and well-known MBA colleges in the world 2022, London Business School is a much-needed mention. It was established in 1964 to provide education of Master's degrees in Finance, Management, etc. The institute is authorized as the best business school as it offers quality education.
The college has more than 2000 candidates from different cultures and countries. All of these students are blessed with golden opportunities. The secondary campus of this school is situated in Dubai which majorly focuses on executive education. Here, all the aspirants have a wide array of scope and learning opportunities.
7. IE Business School
Established in 1973, IE Business School holds three accreditations from three different prestigious agencies namely, Association to Advance Collegiate Schools of Business and Association of MBAs. This private international level top-notch business school has been a part of IE University, situated in the middle of Barrio de Salamanca, Madrid's. The college campus offers a plethora of basic amenities and hi-tech infrastructure.
It offers numerous bachelor's and master's programmes in various disciplines like finance, management, international relations, and business administration. Furthermore, it also offers plenty of MBA and executive MBA courses with various specializations. The school has tie-up with various top-notch international institutes such as Northwestern University, Brown University, Singapore University, etc.
8. INSEAD
France-based B-School, INSEAD is one of the reputed B-School in the World, 2022. The branches of INSEAD are spreading across numerous continents. This well-known Business School offers a 10 month MBA course that aims to grow successful and competitive business thought leaders, professionals, and entrepreneurs.
Besides core courses, INSEAD also offers an elective programme such as Accounting & Control, Economics & Political Science, Organizational Behaviour, so on. Admission to INSEAD MBA Courses is based on the average GMAT score of 670 to 750.
Moreover, this B-school offers a part-time and executive MBA course. In the list of INSEAD renowned alumni, there are some popular persons namely, MeeraSanyal, Walter Kohl, and Wopke Hoekstra. This private MBA institute is one of the world's largest and leading business schools.  It has numerous campuses in Europe (France), the Middle East, ( AbuDhabi), Asia ( Singapore) and collaborations with top institutes.
9. Columbia Business School
Columbia Business School or CBS is an international business school, is considered the foremost business School of Columbia University. Founded in 1916, the institute campus is situated in the City of New York in Manhattan. It is one of the oldest business schools in the world. In fact, it positioned 7th in 2021 for the best business school.
Columbia Business School offers a plethora of courses for students from worldwide at Undergraduate, graduate and doctoral levels. Furthermore, it also offers an MBA course, executive MBA, Master of Science course and many other courses offered by Columbia Business School.
It also offers MBA courses for students who desire to continue working while pursuing their MBA. The course is available in various formats, including EMBA-New York Saturday, NEW-York Friday/ Saturday, etc.
10. IESE Business School
IESE Business School comes under the University of Navarra. Spain-based IESE was founded in 1958 in Barcelona. In 1963, it allied with HBS or Harvard Business School and established the first 2-year MBA programme in Europe. It has campuses in Madrid, Barcelona, Munich, Sao Paulo and New York. All these campuses teach Executive MBA, Master of Business Administration, and Executive Education Programme. It also has collaborations with numerous academics such as Stanford, CEIBS, and MIT.
Final Words:
These are some of the best international MBA institutes with aim of providing world-class education in the field of MBA.
Related Topics: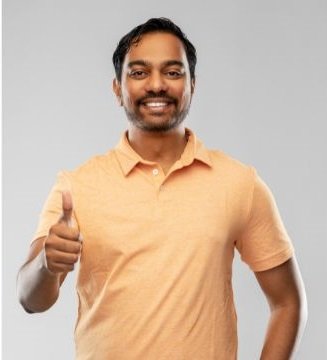 Rahul Kumar is a passionate educator, writer, and subject matter expert in the field of education and professional development. As an author on CoursesXpert, Rahul Kumar's articles cover a wide range of topics, from various courses, educational and career guidance.